Careers
A CAREER AT ADCO PROVIDES A SENSE OF BELONGING, OWNERSHIP AND OPPORTUNITY, WHERE TALENT IS CULTIVATED AND ACHIEVEMENTS ARE CELEBRATED. WE ARE A PASSIONATE TEAM OF PEOPLE WHO BUILD.
WE PLACE HIGH PRIORITY ON DEVELOPING THE SKILLS OF OUR PEOPLE AND ON STAFF RETENTION. THIS IS REFLECTED IN WHAT IS ONE OF THE INDUSTRY'S LOWEST EMPLOYEE TURNOVER RATES.
Read more about our current position vacancies or find out about the opportunities for cadets, apprentices and graduates at ADCO.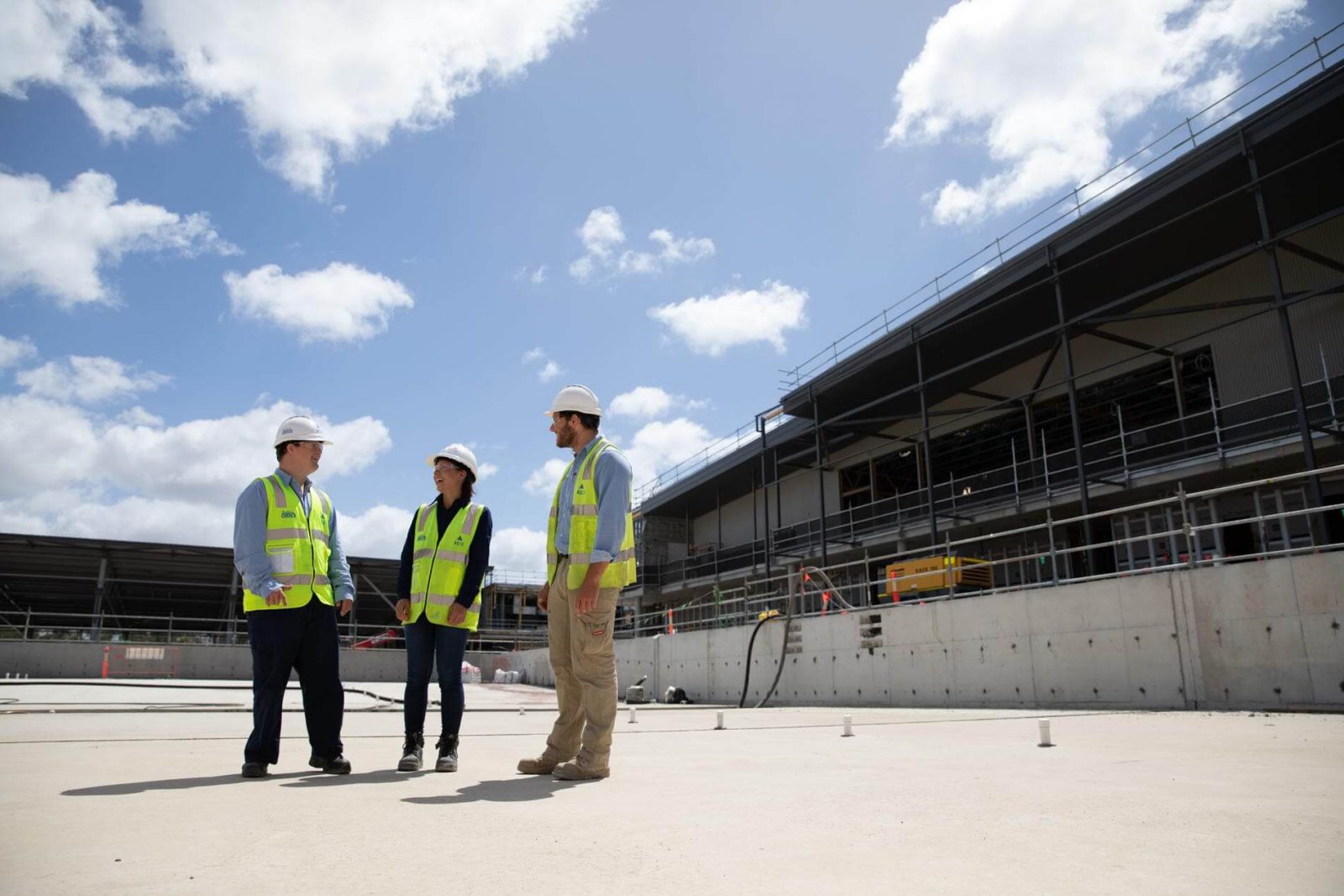 TRAINING AND DEVELOPMENT
AT ADCO, WE INVEST IN OUR PEOPLE AND WATCH THEM GROW.
We support development, incentivise performance and reward high achievement. Our extensive training programme ensures that our people are up to speed with the latest construction and management best practices. We also have various management and leadership programs for talented people in all areas of business, and support self-learning for those who have a passion for driving their own development and diversifying their skills.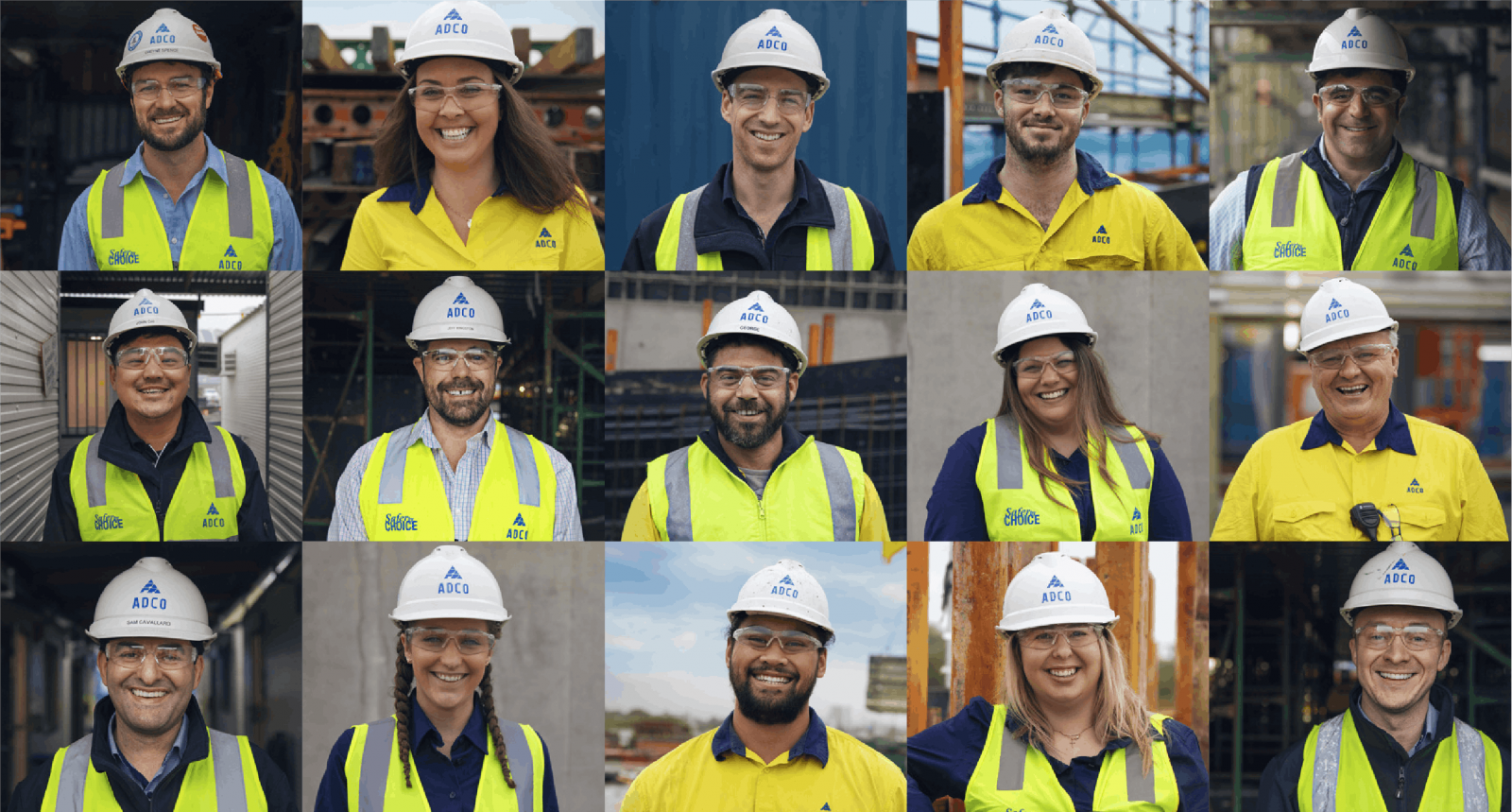 DIVERSITY
ADCO PROACTIVELY SUPPORTS DIVERSITY IN OUR WORKPLACE.
As a proud and inclusive employer, ADCO supports a diverse workplace that reflects all aspects of society. We seek to enhance the participation of all women in the construction industry and work hard to identify, recruit and retain high-calibre female candidates in construction-oriented roles. This approach is proactively supported across all levels of our business and sustained through key initiatives such as our Women of ADCO forum chaired by our Chairman, Judy Brinsmead.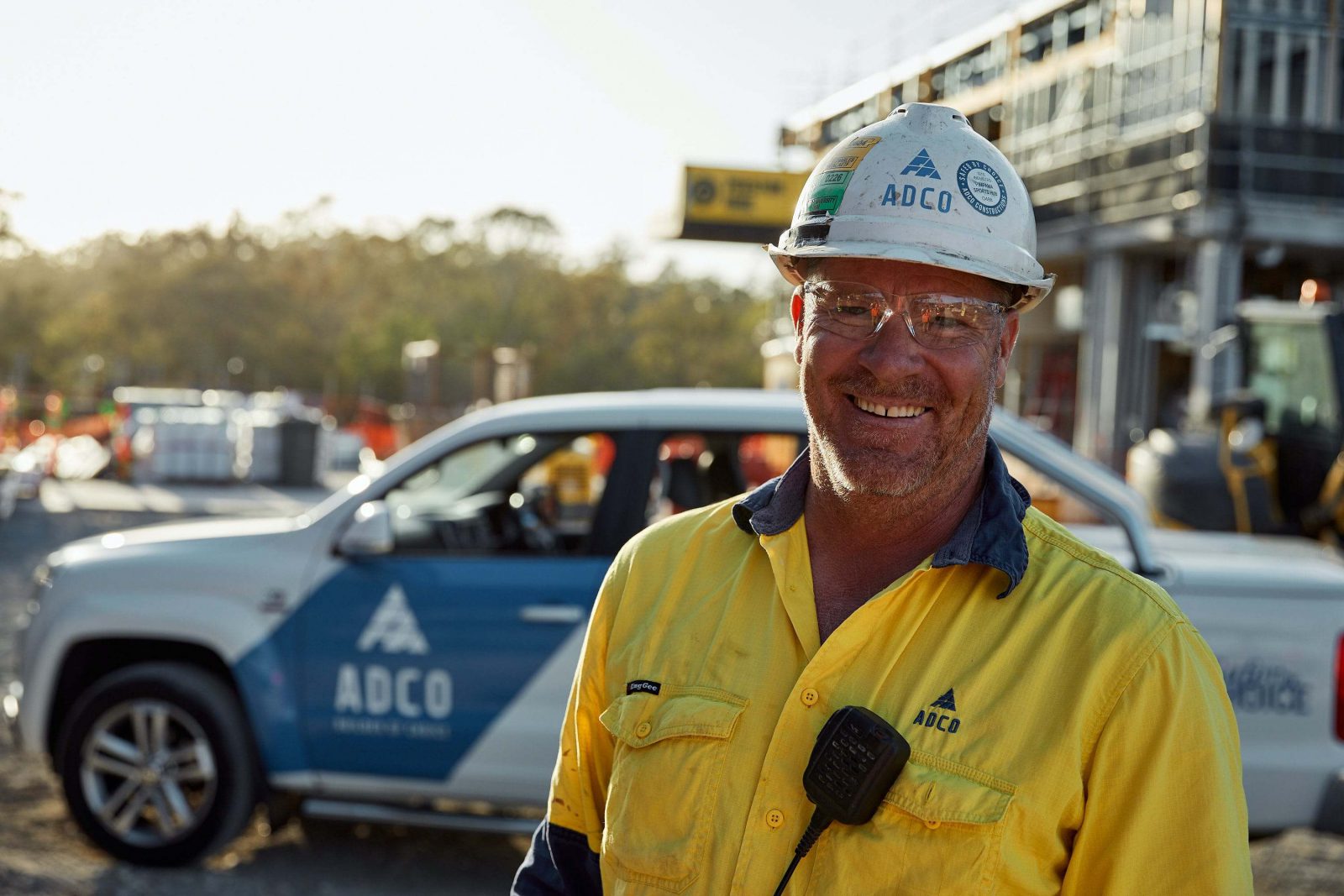 WORK-LIFE AT ADCO
ADCO RECOGNISES THAT PEOPLE WORK TO LIVE, NOT LIVE TO WORK.
The construction industry is intense and delivers its own challenges and rewards, but we listen to our staff and support their wellbeing through flexible working arrangements to accommodate family needs, company-subsidised health and fitness programs, and staff recreation days.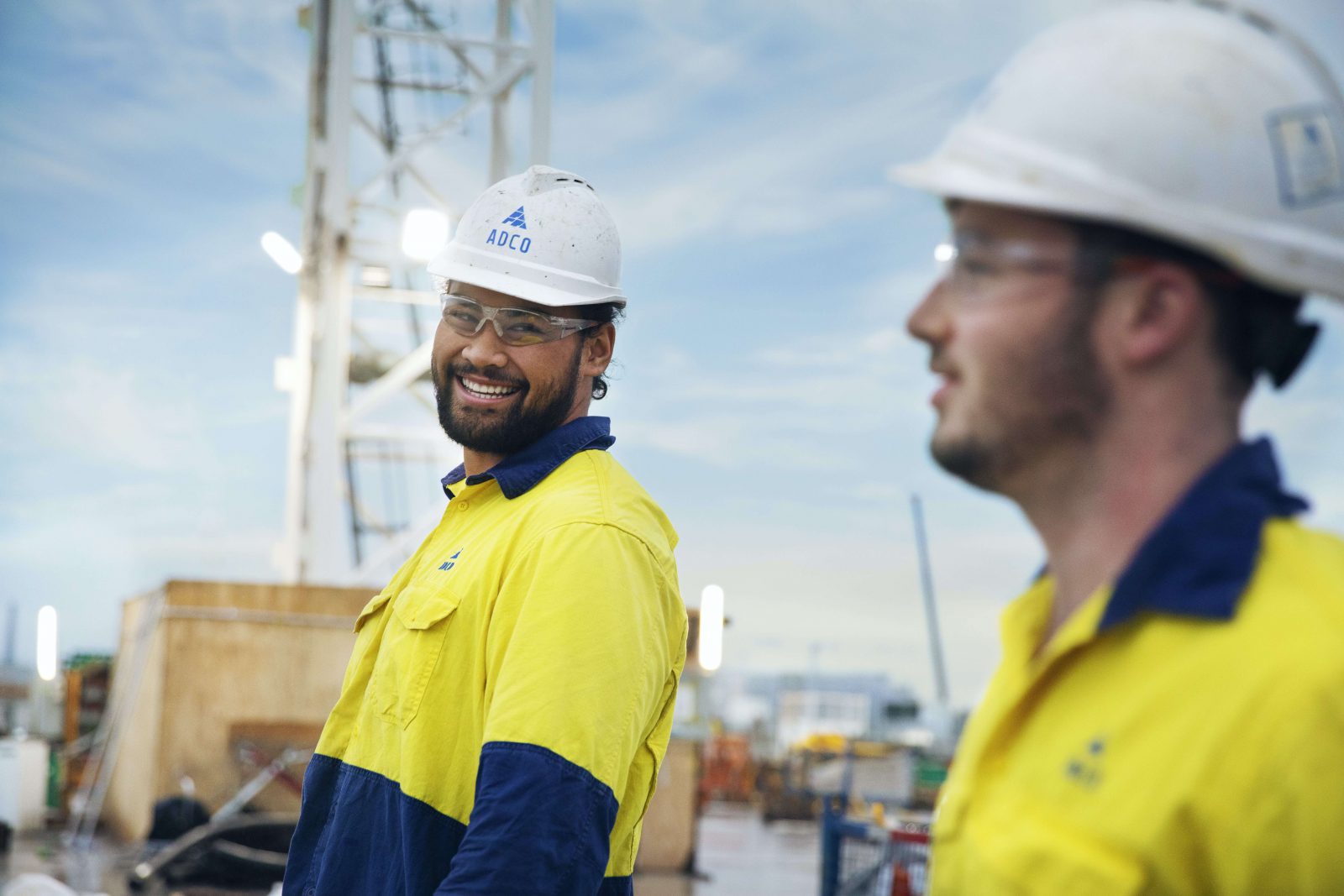 OUR JOBS
We are always on the lookout for new talent. Browse our career opportunities below.