Who we are
We are people who build. It's been that way for more than half a century and today we are one of Australia's largest construction businesses. Proudly, we continue to be family owned.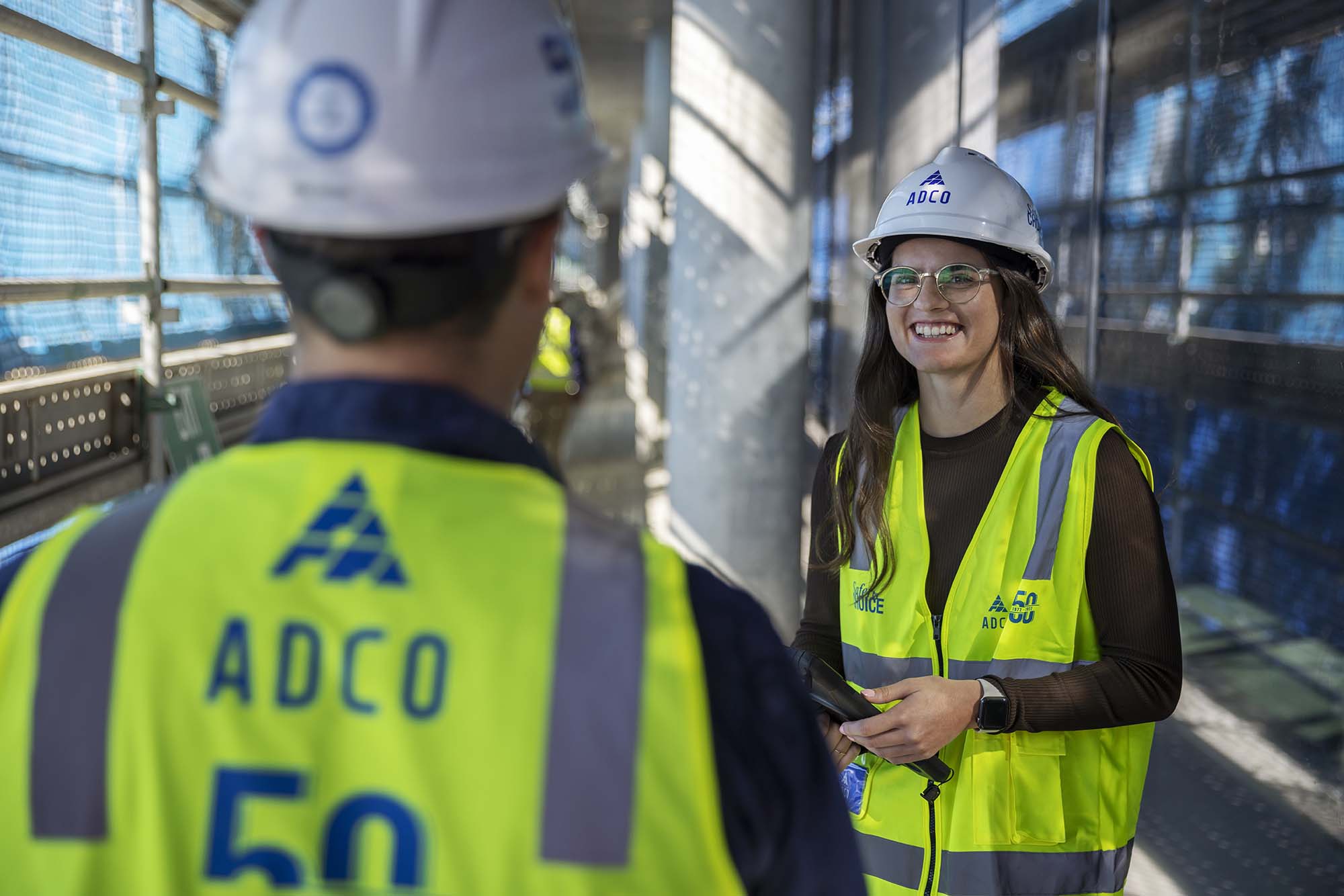 Our story
A force in Australian construction – guided by family values, trust and putting people first.
The ADCO story began back in 1972. In the years since then, we've grown to be a multi-billion-dollar construction business guided by an unwavering commitment to quality, our clients, and our people. These foundations have seen us become one of the top private companies in Australia with a blue-chip client list and an award-winning portfolio of almost 4,000 successfully completed buildings from early work packages to $300+ million projects. Find out more here.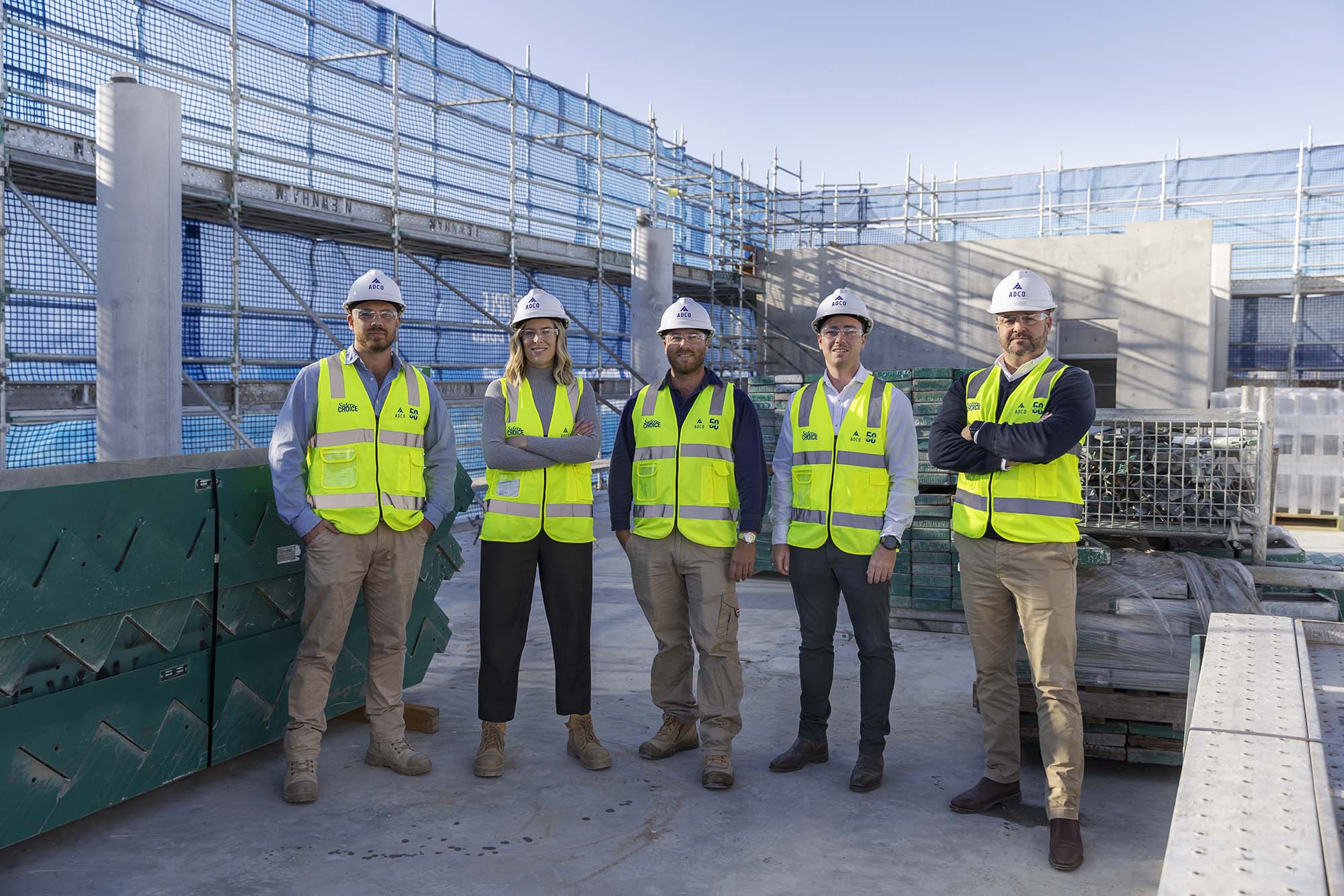 Builder of choice
ADCO aspires to be the 'Builder of Choice' for our clients, our consultants, our trade partners, and our people.
Becoming the Builder of Choice doesn't just happen. It takes responsibility, teamwork and a dynamic mindset. It's about delivering on our promises and bringing energy to every stage of every project to achieve shared goals. It means completing projects on time, on budget and to the highest standards possible. We call this the ADCO Way, and it's embedded in our DNA. It's the way People who Build go to work.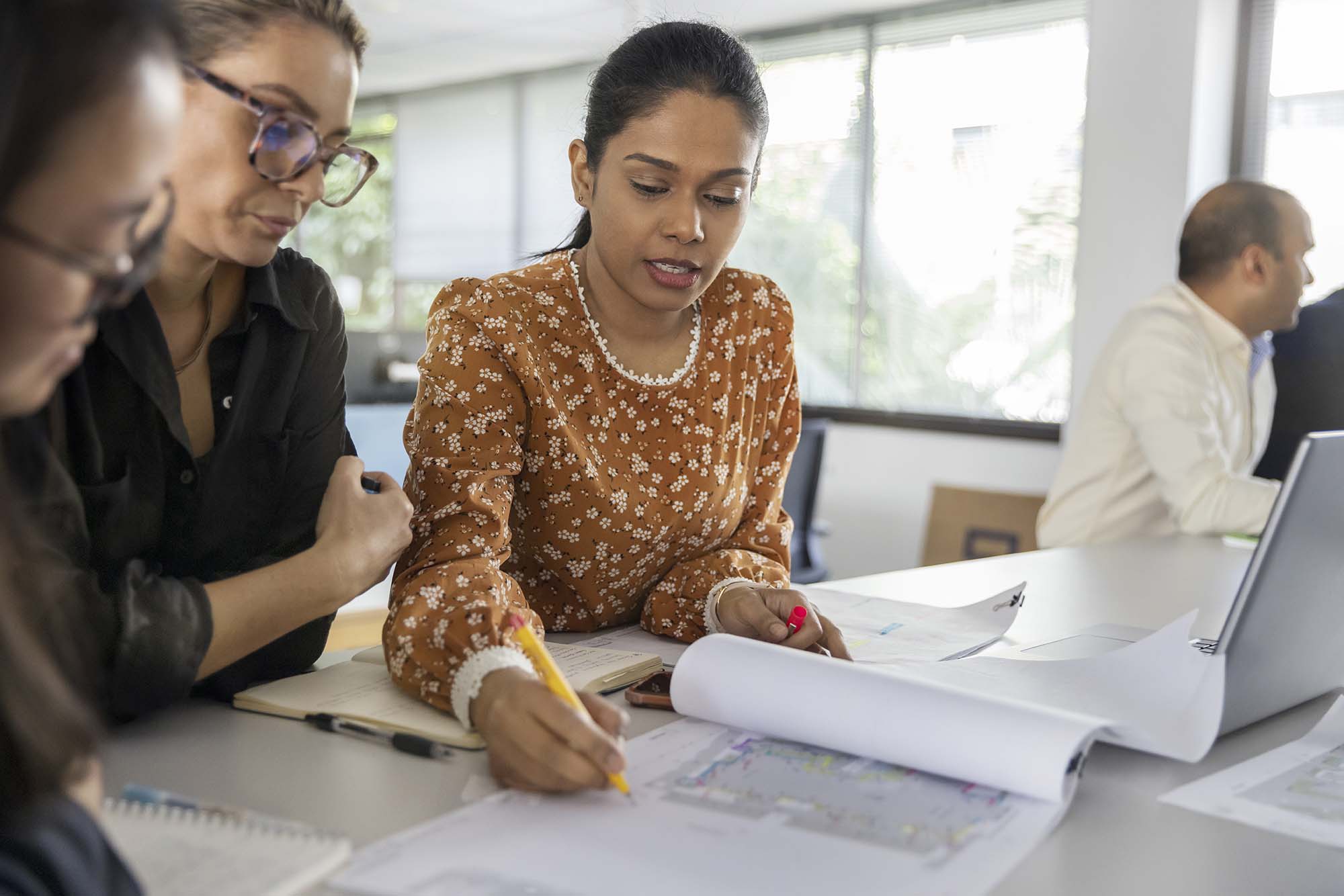 Financial strength
Financial security is one of the most critical elements to consider when appointing a construction partner.
ADCO provides financial surety for our clients and their financiers. We maintain a policy of profit reinvestment and working capital management to ensure our balance sheet remains commensurate with the size of our business. ADCO exceeds the financial requirements for licensing in each state and territory, for private and government projects.
We have strong cash and liquid asset reserves and a blue-chip client base, which translates into consistent cash flow and profitability. Our audited financial statements are available on request.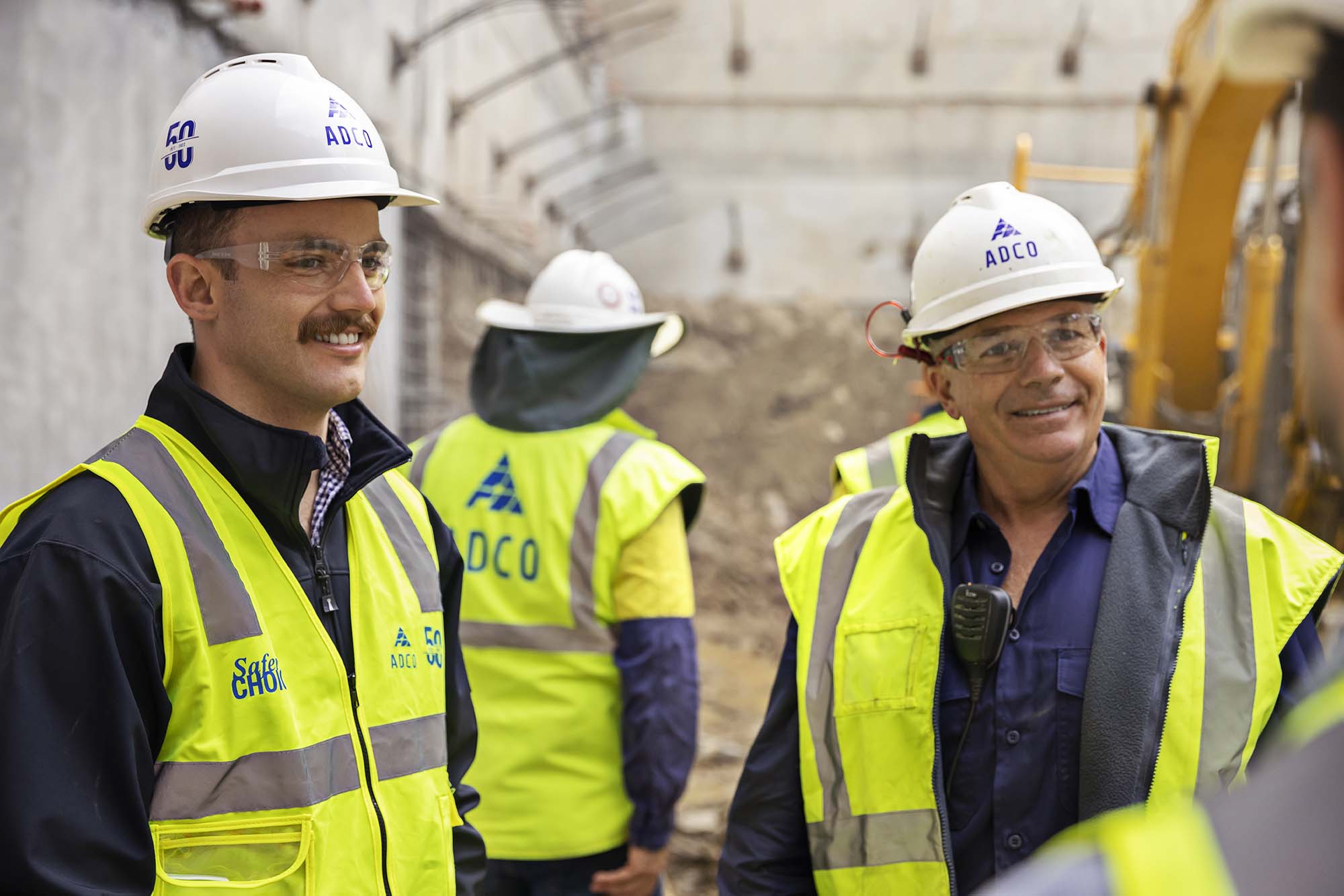 Our Capabilities
ADCO has a true national presence with offices throughout Australia.
ADCO is an industry leader with an operational footprint that touches every corner of the Australian market. The strength of our award-winning expertise, capability and people is reflected by exceptionally high levels of repeat business and long-established client relationships across key private and institutional corporations, as well as all levels of government.
Each year, our projects are delivered via early contractor involvement, design, and construct, managing contractor, and traditional construction methods of procurement. Our national presence ensures we can offer holistic and seamlessly delivered projects up to $300+ million anywhere in Australia.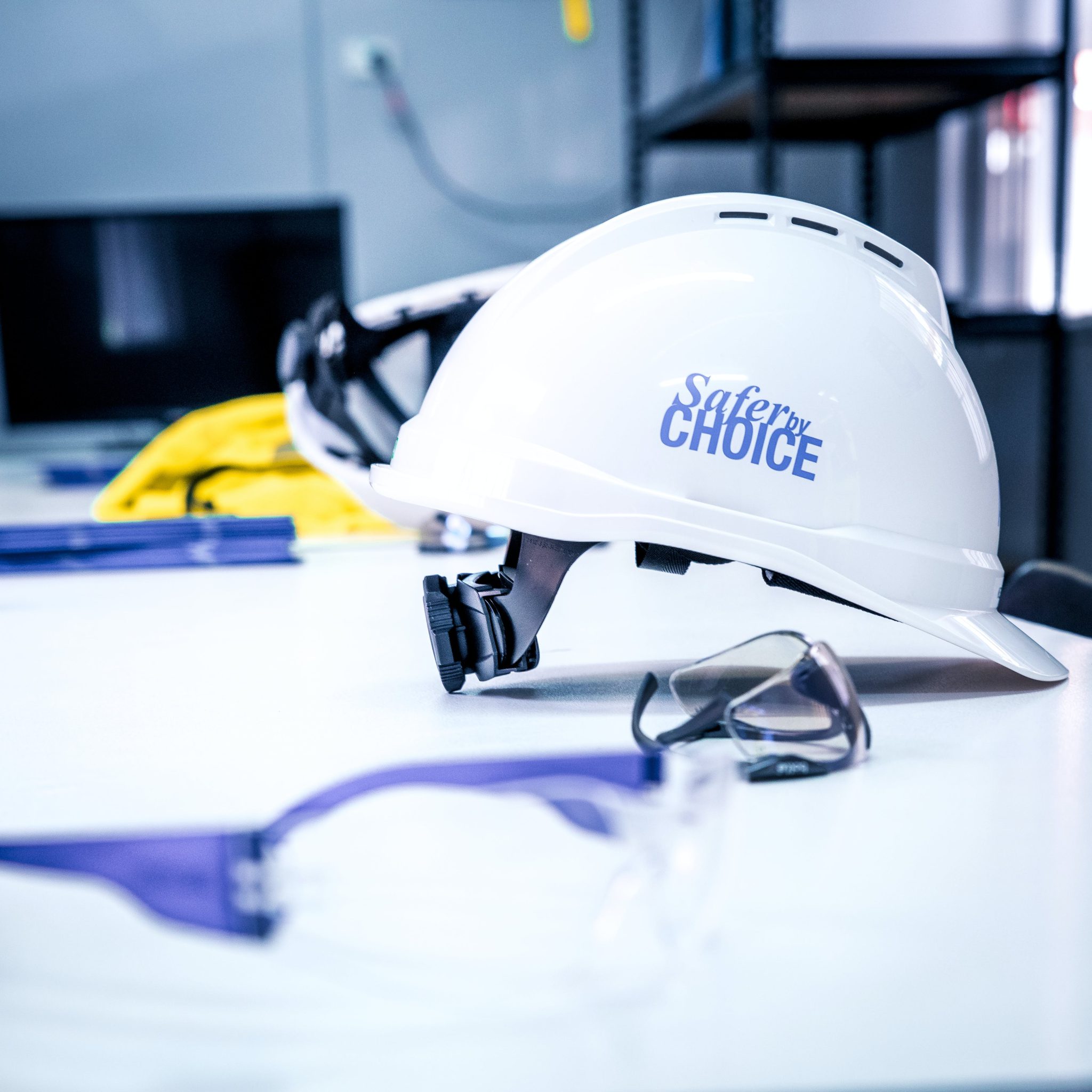 Safer By Choice
It is our commitment to always ask 'is it safe, or is there a safer choice?'
Safer by Choice is a philosophy that targets a genuine attitude change towards safety. Running deep within the ADCO business, it goes far beyond statistics and actively promotes personal responsibility and careful decision making.
Underpinned by three commitment pillars of action of Taking Responsibility; Supporting Each Other and Focusing on Positives, Safer by Choice recognises that everyone involved in the design and delivery of a project is a decision maker, and we all have the ability to improve safety, for ourselves and others, by choice.
Establishing a successful safety culture is a long-term commitment from all ADCO employees, guided, fostered and preserved by the leadership team.
Read more about our WHS Policy.
Accreditations, Certifications & Memberships
Health & Safety Management

Our health and safety management system is independently certified by third party auditors as compliant with ISO 45001:2018 (Occupational Health and Safety Management Systems).

Environmental Management

Our environmental management system is independently certified by third party auditors as compliant with ISO 14001:2015 (Environmental Management Systems).

Quality Management

Our quality management system is independently certified by third party auditors as compliant with ISO 9001:2015 (Quality Management Systems).

Information Security Management

Our information security management system is independently certified by third party auditors as compliant with ISO/IEC 27001:2013 (Information Security Management).

Federal Safety Accreditation

ADCO complies with the Australian Government's National Code of Practice for the Construction Industry and is accredited with the Office of the Federal Safety Commissioner.

Green Buildings

ADCO is a proud member of the Green Building Council of Australia and committed to the success and increased adoption of sustainable construction practices.

Diversity Council Australia

ADCO is a proud member of the independent, leading body of diversity and inclusion in the workplace, who provide research, programs, resources and expert advice across all diversity dimensions.

Master Builders Association

As a Master Builders Association Member, ADCO is a trusted organisation of a community of builders who meet regularly at a local and national level.

Supply Nation

ADCO is committed to increasing Indigenous Participation in our projects both through direct employment and procurement of goods and services.

National Association of Women in Construction

ADCO shares NAWIC's vision of an equitable construction industry where women fully participate and ADCO supports NAWIC's goal to achieve 25% minimum female participation across all of the construction industry by 2025. Our strategy commits to achieving 25% of female representation within ADCO by 2023.

Best Managed Companies

For the second year in a row ADCO is acknowledged as one of Australia's Best Managed Companies (BMC) for 2022.
The BMC program identifies and celebrates privately-owned and managed companies across Australia that set the highest standards of business performance, and shines a light on the power of private business as a key driver of Australia's economy.

Kinaway Chamber of Commerce

ADCO proudly partners with Kinaway Chamber of Commerce, which is a leading Victorian organisation dedicated to supporting Victorian Aboriginal and Torres Strait Islander business owners.

Kari Foundation

ADCO has a long-standing partnership with the Kari Foundation, which works with the Community to create meaningful points of connection to share Aboriginal culture and achievement.

Noongar Indigenous Chamber of Commerce and Industry

ADCO is a proud partner with the Noongar Indigenous Chamber of Commerce and Industry which support Aboriginal owned businesses and the broader Western Australia business community.