OUR COMMITMENTS
OUR PEOPLE ARE EXCITED TO BE PART OF A PROGRESSIVE AND MODERN BUSINESS THAT PROVIDES A SENSE OF BELONGING, OWNERSHIP AND OPPORTUNITY.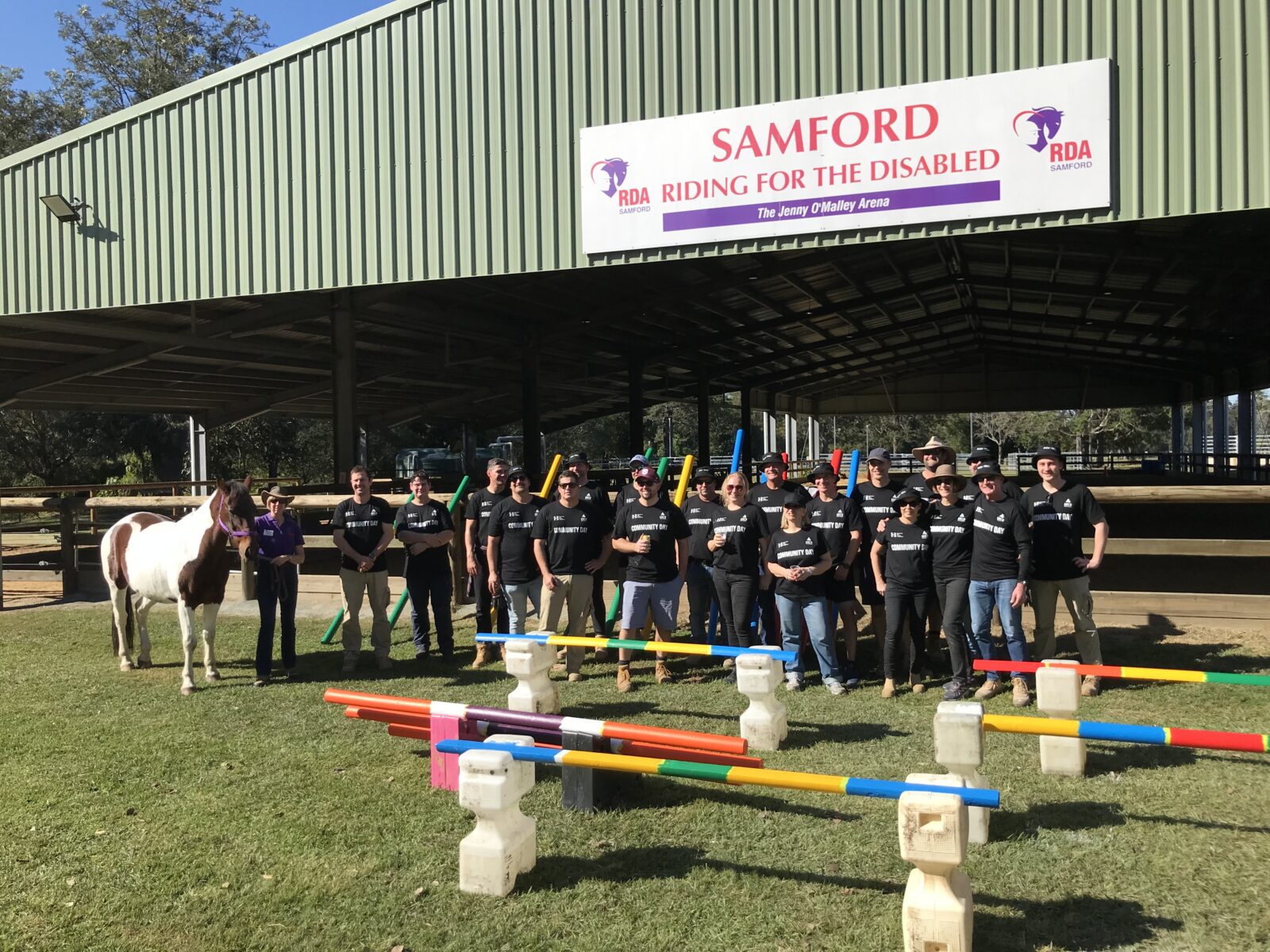 Community Engagement
FOR NEARLY 50 YEARS ADCO HAS ACTIVELY ENGAGED WITH VARIOUS CHARITIES, COMMUNITY GROUPS, AND LIKE-MINDED BUSINESSES TO CREATE A POSITIVE IMPACT WHEREVER WE CAN.
Every year sees ADCO, its people and the Brinsmead Hill Family Foundation dedicate around $600,000 and commit over 1000+ hours of staff time, to communities in which we live and build.
READ MORE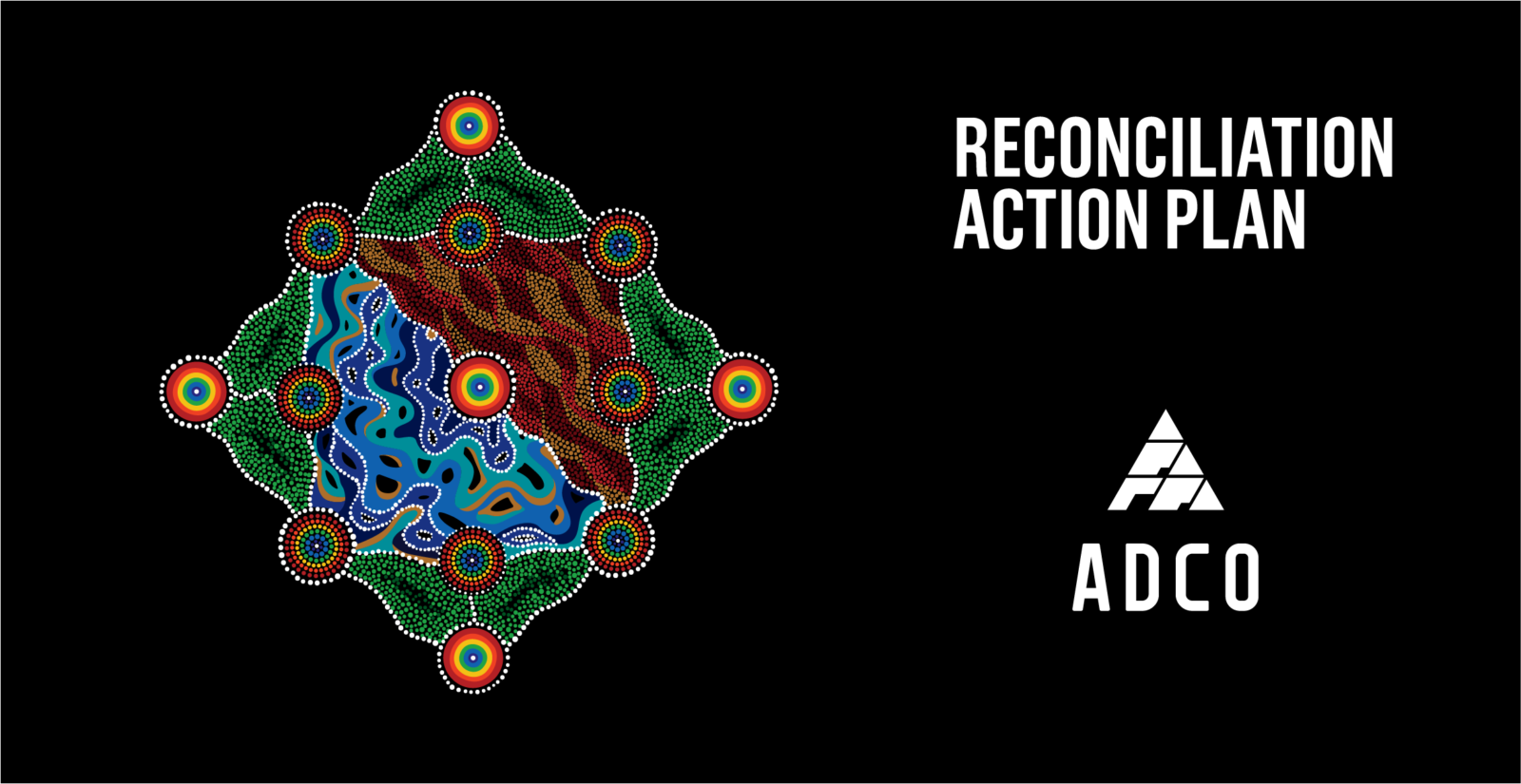 RECONCILIATION ACTION PLAN
OUR CONTRIBUTION TO RECONCILIATION WILL ENSURE THAT WE BUILD RESPECTFUL AND MEANINGFUL RELATIONSHIPS WITH ABORIGINAL AND TORRES STRAIT ISLANDER PEOPLES.
We hope that by advocating for recognition and reconciliation and by enabling our teams to build knowledge, share stories and create opportunities for Aboriginal and Torres Strait Islander peoples, we will help to close the employment gap.
READ MORE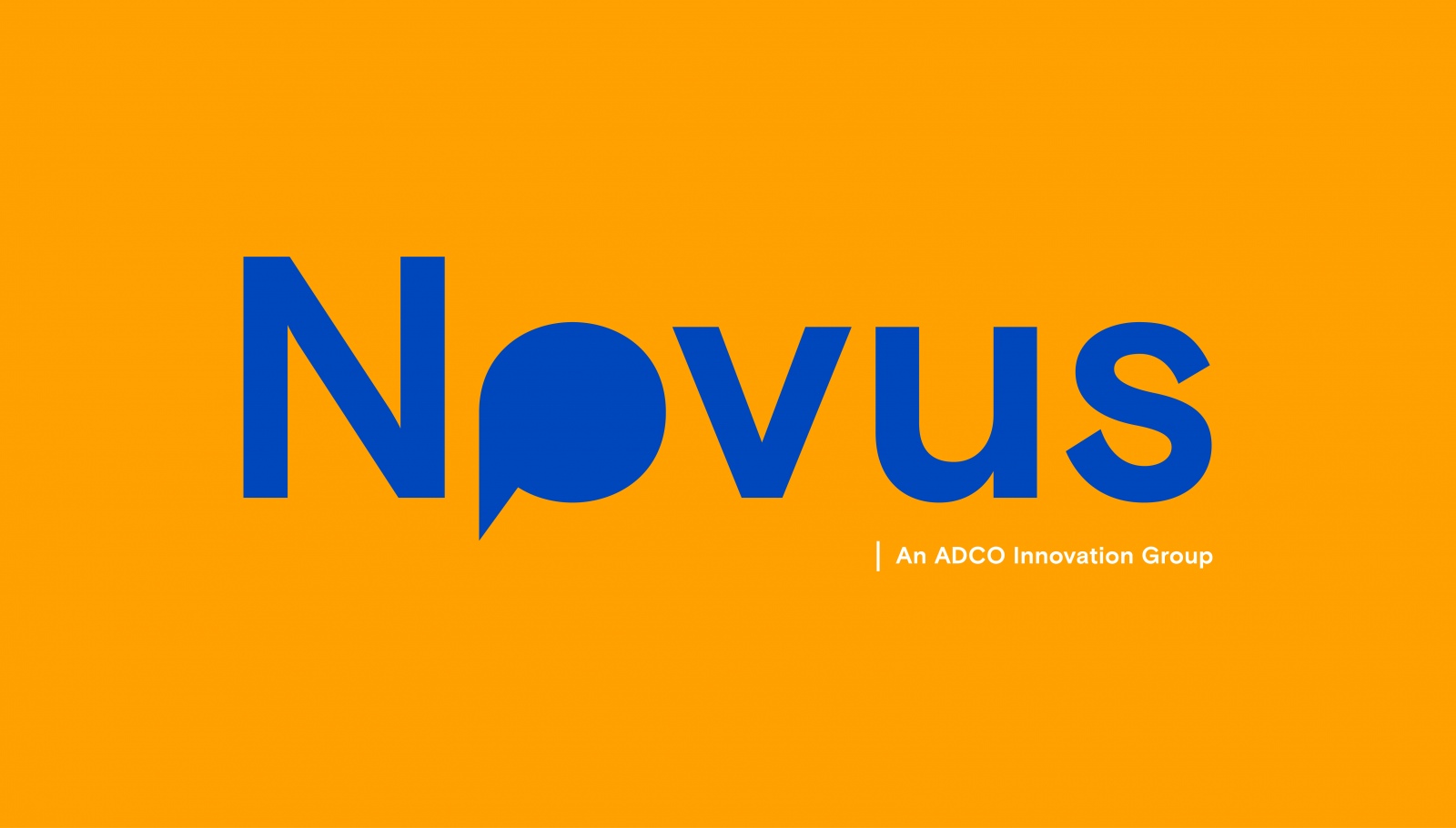 NOVUS
INNOVATION ISN'T JUST A BUZZWORD ANYMORE. THE FUTURE SUCCESS OF OUR ORGANISATION DEPENDS ON IT.
To nurture and support our intellectually-curious employees, we've appointed a group of innovation champions – experts that are enablers, catalysts and change agents bringing world leading methods to any project, program or initiative within the ADCO organisation.
READ MORE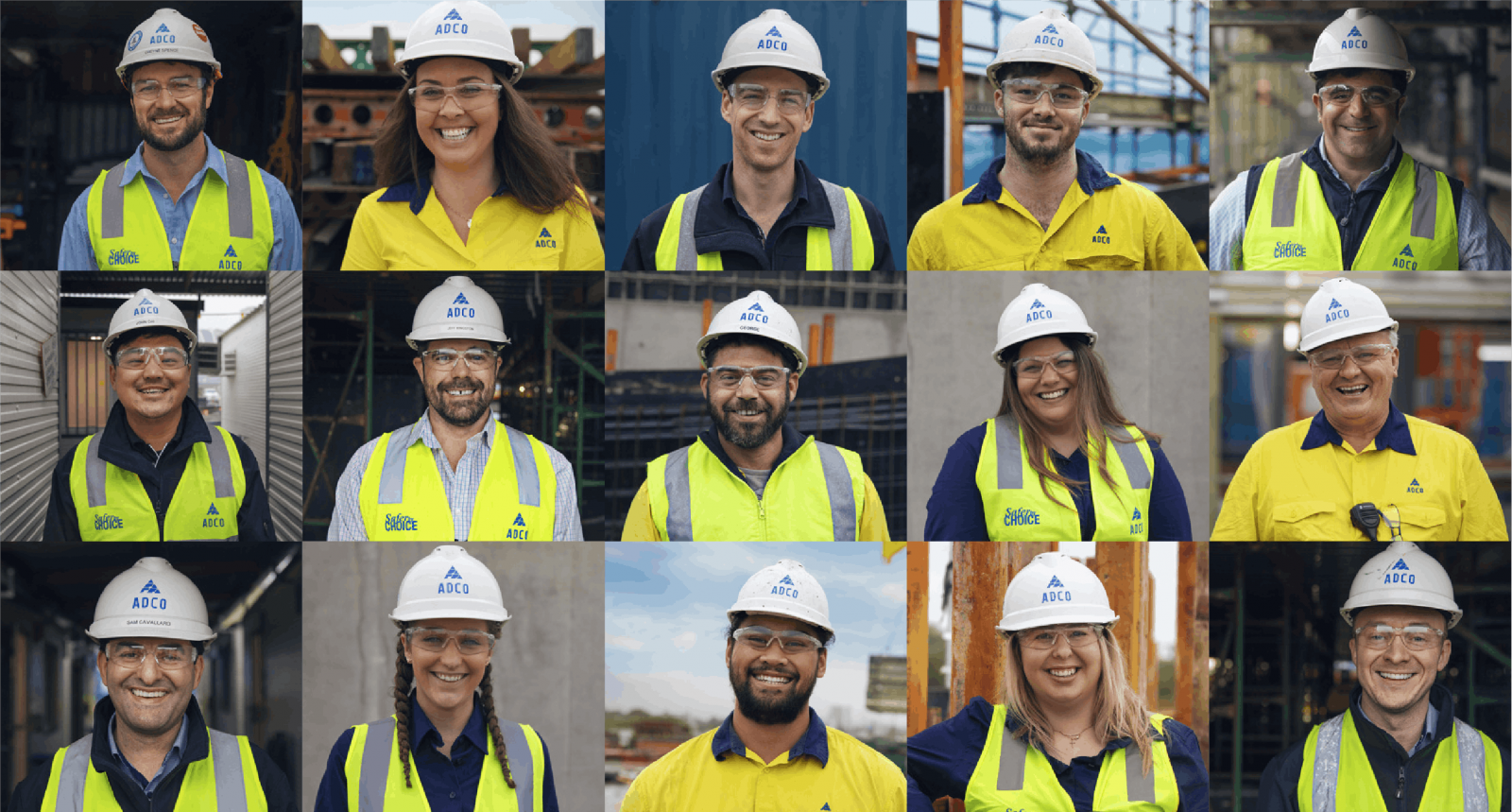 DIVERSITY & INCLUSION
ADCO IS COMMITTED TO PROVIDING AN INCLUSIVE AND DIVERSE WORKPLACE WHERE EMPLOYEES AND OTHERS IN THE WORKPLACE FEEL SUPPORTED AND ARE TREATED EQUITABLY, FAIRLY AND WITH RESPECT.
ADCO's vision for diversity is to ensure we create and maintain a workplace that reflects the community and clients that we serve. ADCO is confident that diversity improves our business by attracting and retaining talent, creates an engaged workforce and continues to nurture a culture that celebrates and embraces diversity.
We strive to maintain an inclusive culture where everyone feels valued and respected regardless of their age, caring responsibilities, cultural background, disability, gender, indigenous background, sexual orientation, social identity or professional identity.
READ MORE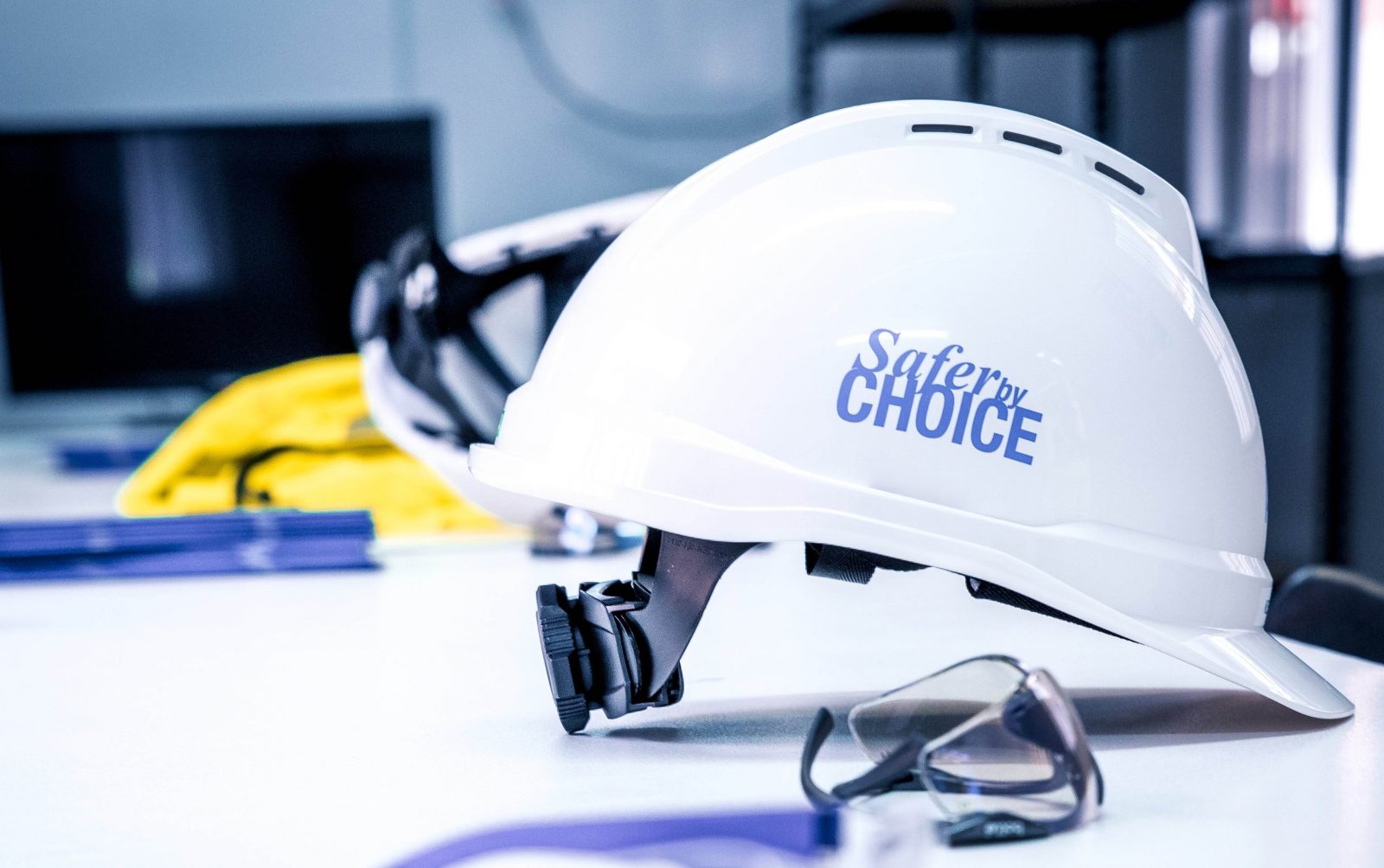 SAFER BY CHOICE
IT IS OUR COMMITMENT TO ALWAYS ASK 'IS IT SAFE, OR IS THERE A SAFER CHOICE?'
At the core of Safer by Choice is a recognition that each person involved in the design and delivery of a project is a decision maker, from the design consultant and estimator through to the landscape worker putting the final touches in place.
Establishing a successful safety culture takes a commitment to the long term. Protecting it is the role of all ADCO employees, guided by the leadership team.
READ MORE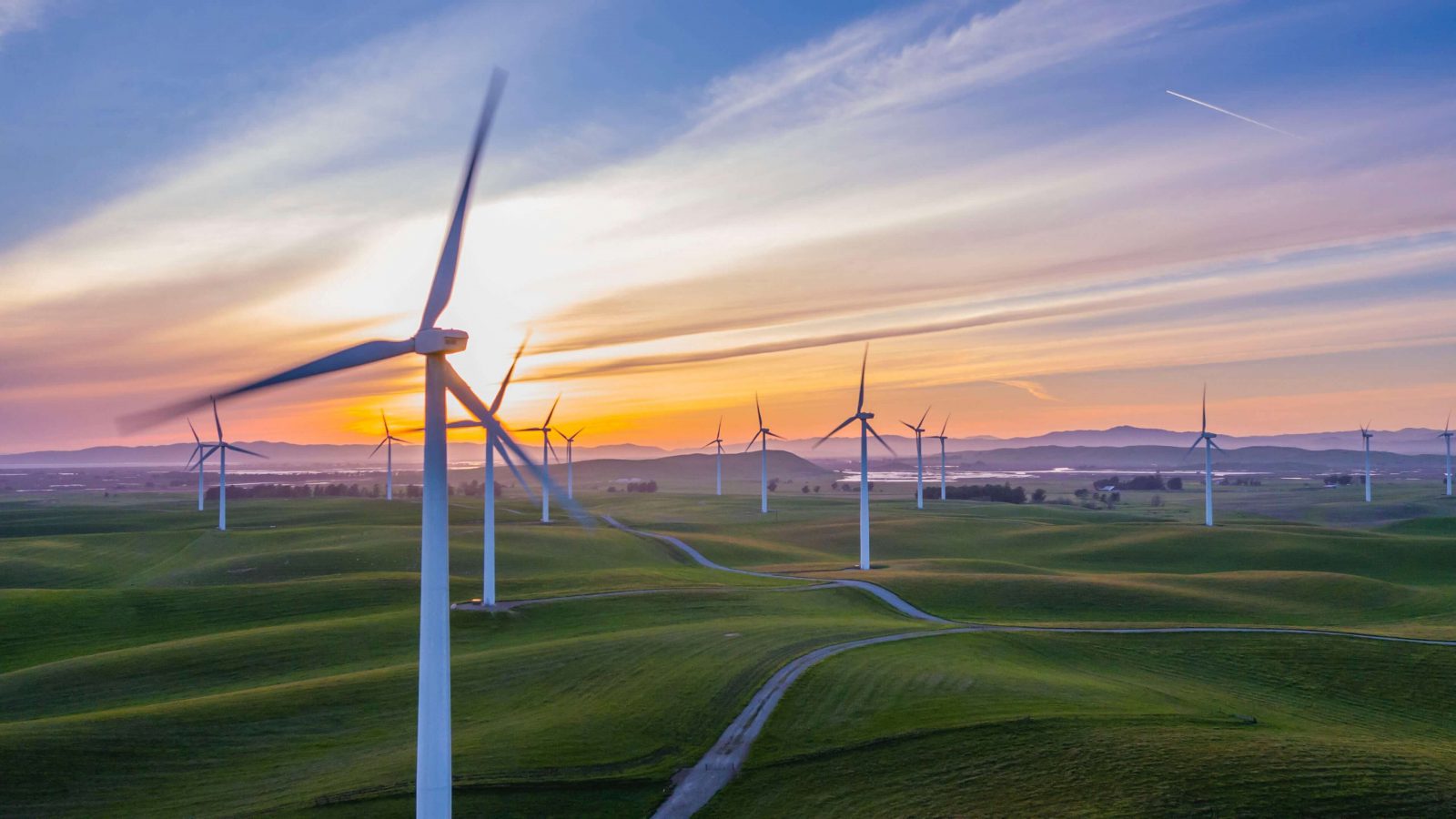 ENVIRONMENT AND SUSTAINABILITY
WE ACKNOWLEDGE THAT OUR WORK IMPACTS THE ENVIRONMENT.
We have a proud culture of delivering quality construction and enjoy a rich history of partnerships with consultants, sub-contractors and the supply chain. We know our people and activities influence the industry and so we wish to initiate further actions that include sustainable construction and have a positive impact on our projects and the environment.
READ MORE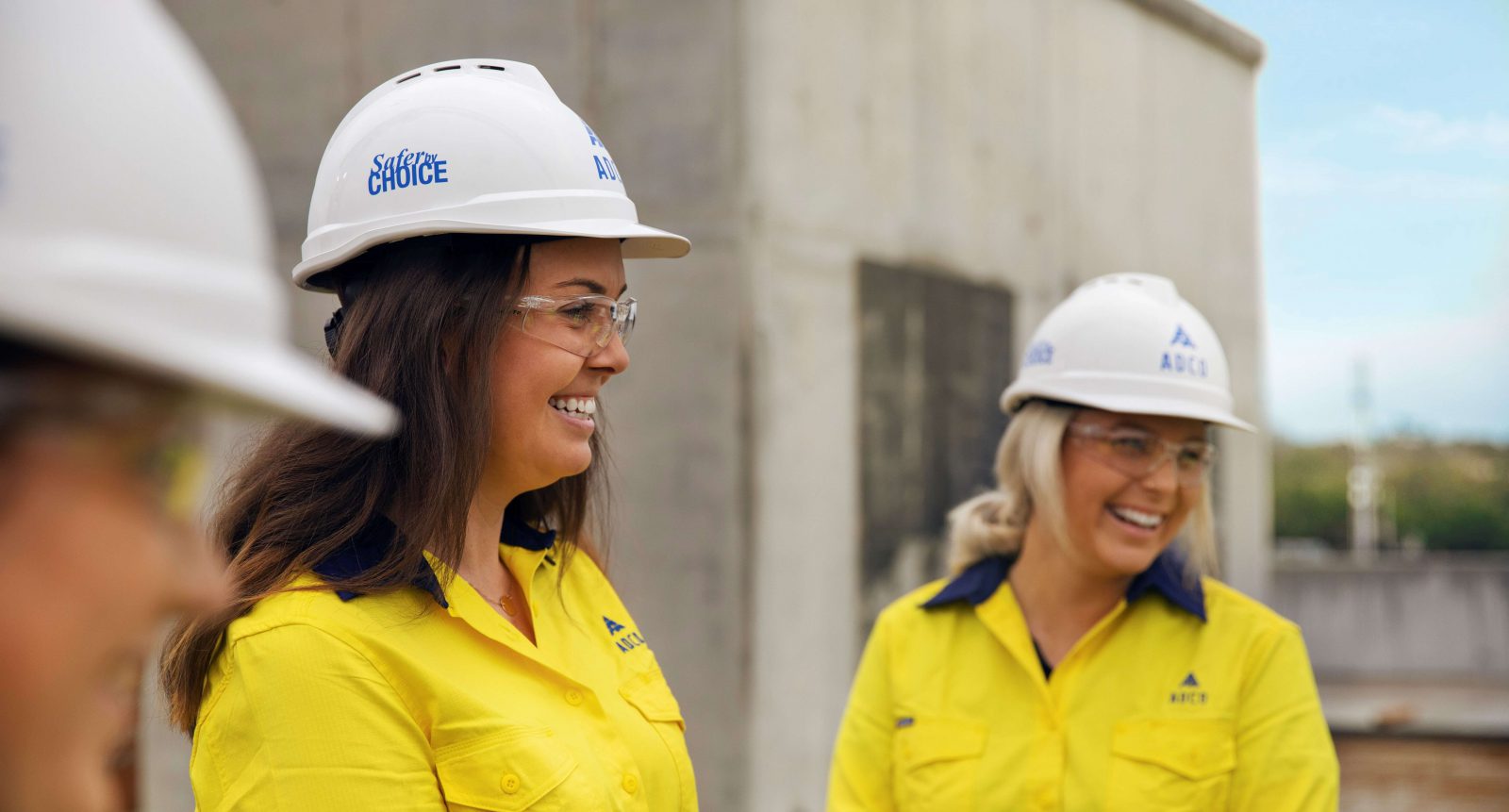 WOMEN OF ADCO
WE ARE DEDICATED TO A ONE-TEAM CULTURE.
Women of ADCO (WoA) provides national dialogue, leadership and support through a collaborative approach which facilitates social and parental support, mentoring programmes, professional development and career growth within the construction industry.
WoA aims to provide leadership and support for social and parental support, professional development and career growth within the construction industry, to provide value to the company through national dialogue and strong allegiances within the construction industries, and to remain dedicated to the ideal that both male and female members are treated fairly and with equal opportunities.
A National WoA conference is held bi-annually, led by our Chairman Judy Brinsmead. Practical outcomes of the conference include encouraging membership and involvement in industry associations, the introduction of a mentoring program, promoting the construction industry in schools and universities and community engagement. Quarterly meetings are also held in each State to help drive initiatives and ideas.
Our Chairman is an active advocate for encouraging women into the industry.
READ MORE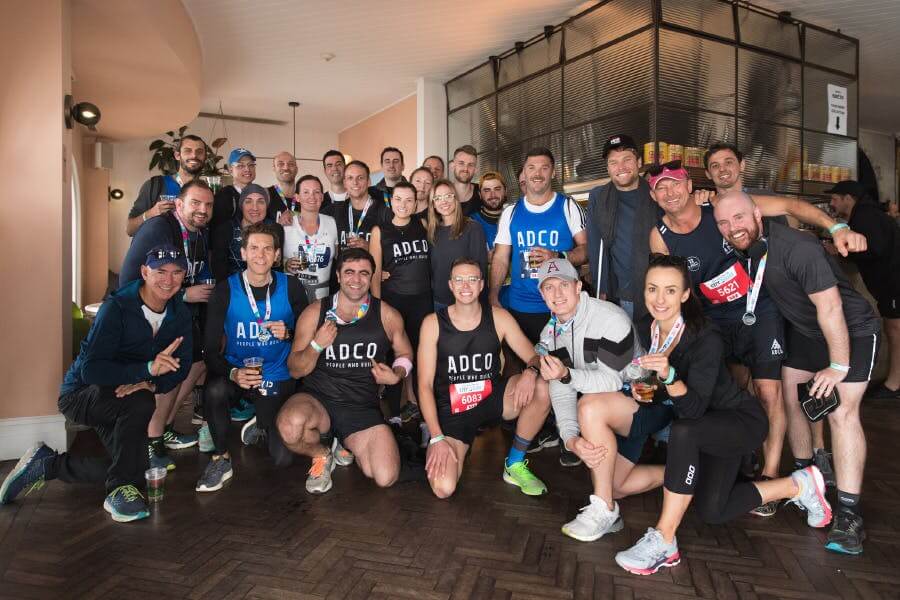 WELLBEING
WE LISTEN TO OUR PEOPLE AND SUPPORT THEIR WELLBEING AND WORK-LIFE BALANCE.
We encourage and promote opportunities to work smarter to enhance performance and wellbeing. We offer a wide-range of initiatives to support our staff, such as flexible working arrangements to accommodate family needs, company-subsidised health and fitness programmes and staff recreation days.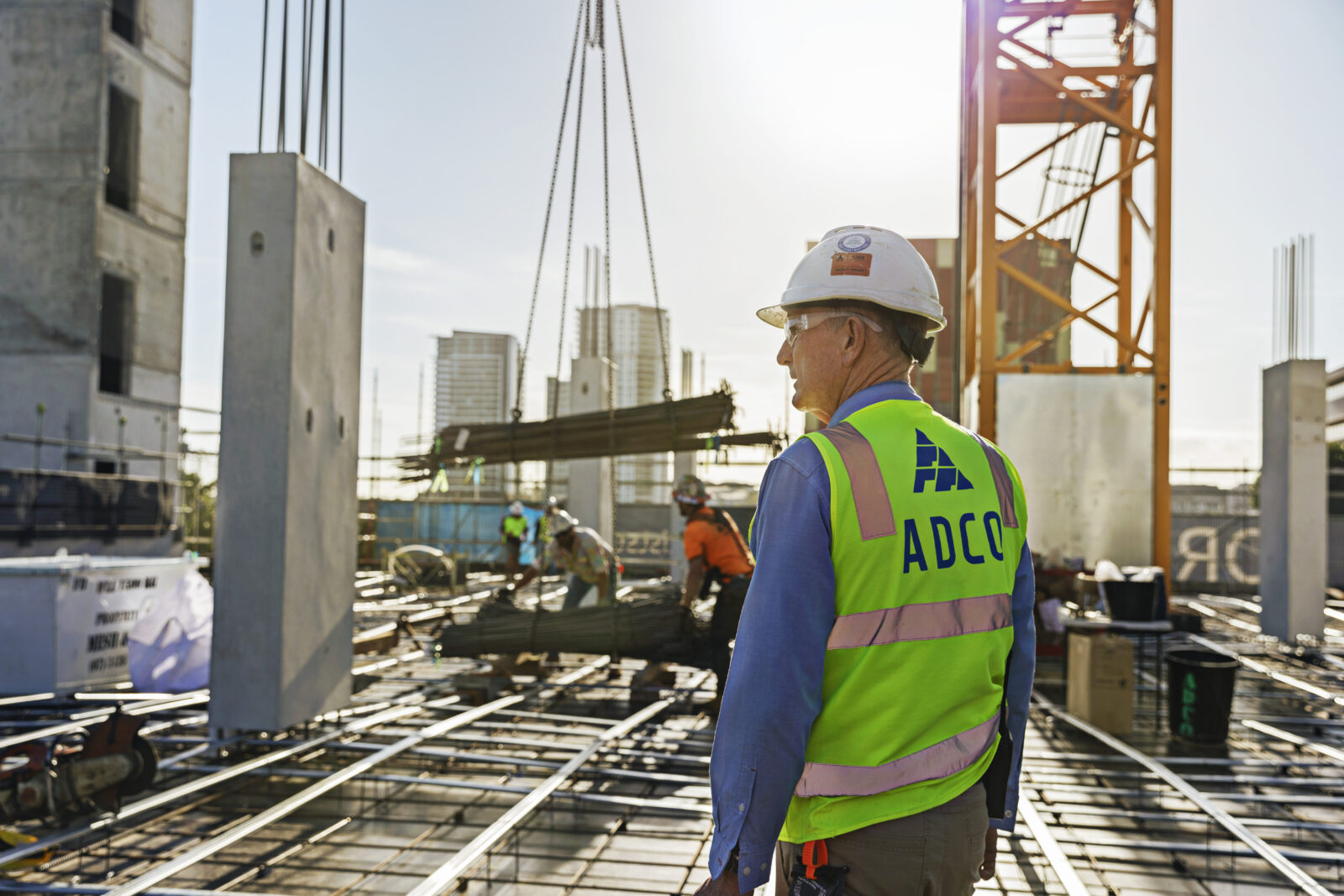 Modern Slavery Statement
ADCO recognises that modern slavery is a global issue impacting millions of people.
We acknowledge our responsibility as part of a global supply chain, and we know that joining the broader community to combat modern slavery will help drive down the risks of modern slavery in supply chains across borders. We enjoy a rich history of working with our trade partners and supply chain to make a positive impact on our projects and society in general, and also aim to ensure our Supplier Code of Conduct is expressed clearly to all trade partners that work with us.
Read More