AUSTRALIAN FEDERAL POLICE, GOLD COAST AIRPORT
COOLANGATTA, QLD
COOLANGATTA, QLD

AUSTRALIAN FEDERAL POLICE, GOLD COAST AIRPORT
Following ADCO's successful delivery of the Cairns and Melbourne Airport office developments for the Australian Federal Police, our Gold Coast team were awarded the contract to facilitate the new office accommodation for the AFP at Gold Coast Airport.
The scope of works for the $10 million base build project included the design and construct a three-storey high commercial office building, a secure compound area, access roads, car park, a new substation, and a significant retaining wall along the adjoining creek.
As well as maintaining a high quality of finish throughout the building, in order to adhere to the Australian Federal Police security requirements, the build had to be of an extremely durable standard to withstand high impact and life cycle costings for enhanced security and rapid emergency deployment.
The project further enhances ADCO's long-term relationship with the client Queensland Airports Limited, that has seen us complete multiple projects at the Coolangatta Terminal and commercial precinct.
type

DESIGN & CONSTRUCT

value

$10 MILLION

period

11 MONTHS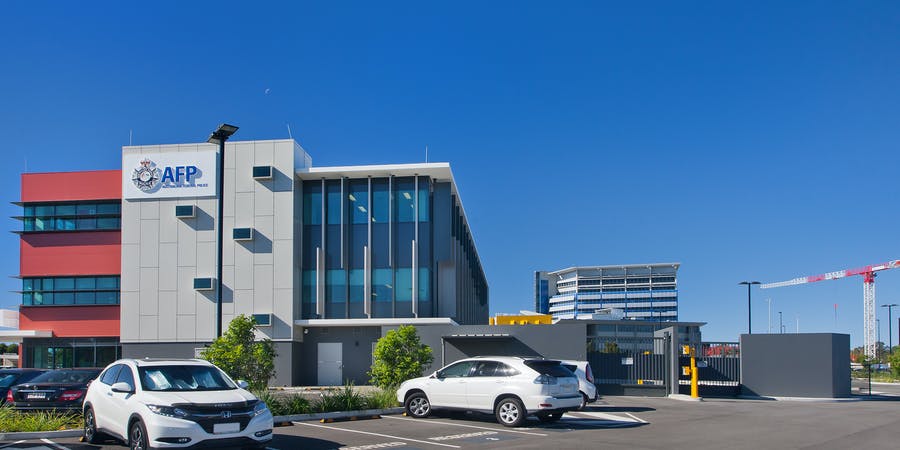 THE PROJECT FURTHER ENHANCES ADCO'S LONG-TERM RELATIONSHIP WITH THE CLIENT QUEENSLAND AIRPORTS LIMITED, THAT HAS SEEN US COMPLETE MULTIPLE PROJECTS AT THE COOLANGATTA TERMINAL AND COMMERCIAL PRECINCT.