BALDIVIS SOUTH SECONDARY SCHOOL
Baldivis, WA
Baldivis, WA

BALDIVIS SOUTH SECONDARY SCHOOL
Our Ridge View project involved construction of a new secondary school on a greenfield site in the outer suburbs of Perth. The resulting works have accommodated 725 students from Years 7 to 12 and was completed in time for the school year.
Buildings included in the project scope are administration, information resource centre, staff centre and cafeteria, student services, technologies learning area, health and physical education building, storage and bin area and fire pump and irrigation pump rooms.
The facilities have been designed with simple, yet strong forms based on the proportion, scale and rhythm of their component parts. Exposed structure, mono pitch roofs, contrast of solid to glazed walls and clear articulation at ground and roof level provide dynamic views around the buildings.
type

CONSTRUCT ONLY

value

$35 MILLION

period

16 months
THE EXTERNAL ELEMENTS OF THE SCHOOL INCORPORATE FULL SPORTS FACILITIES INCLUDING MULTI-PURPOSE HARDCOURTS FOOTBALL OVAL AND SOCCER PITCH AND HARD AND SOFT LANDSCAPE AREAS, PARKING AND DROP-OFF FACILITIES, AND A TRANSPORTABLE UNIT ZONE.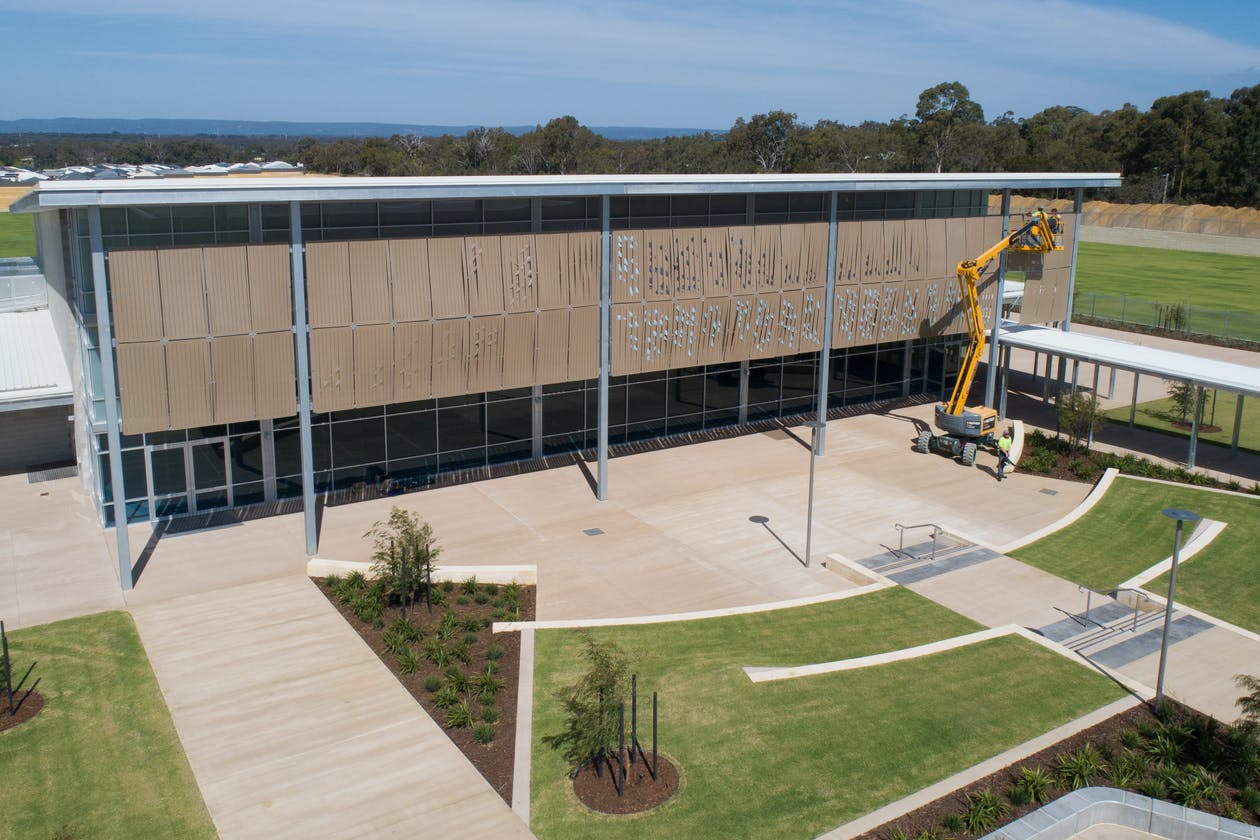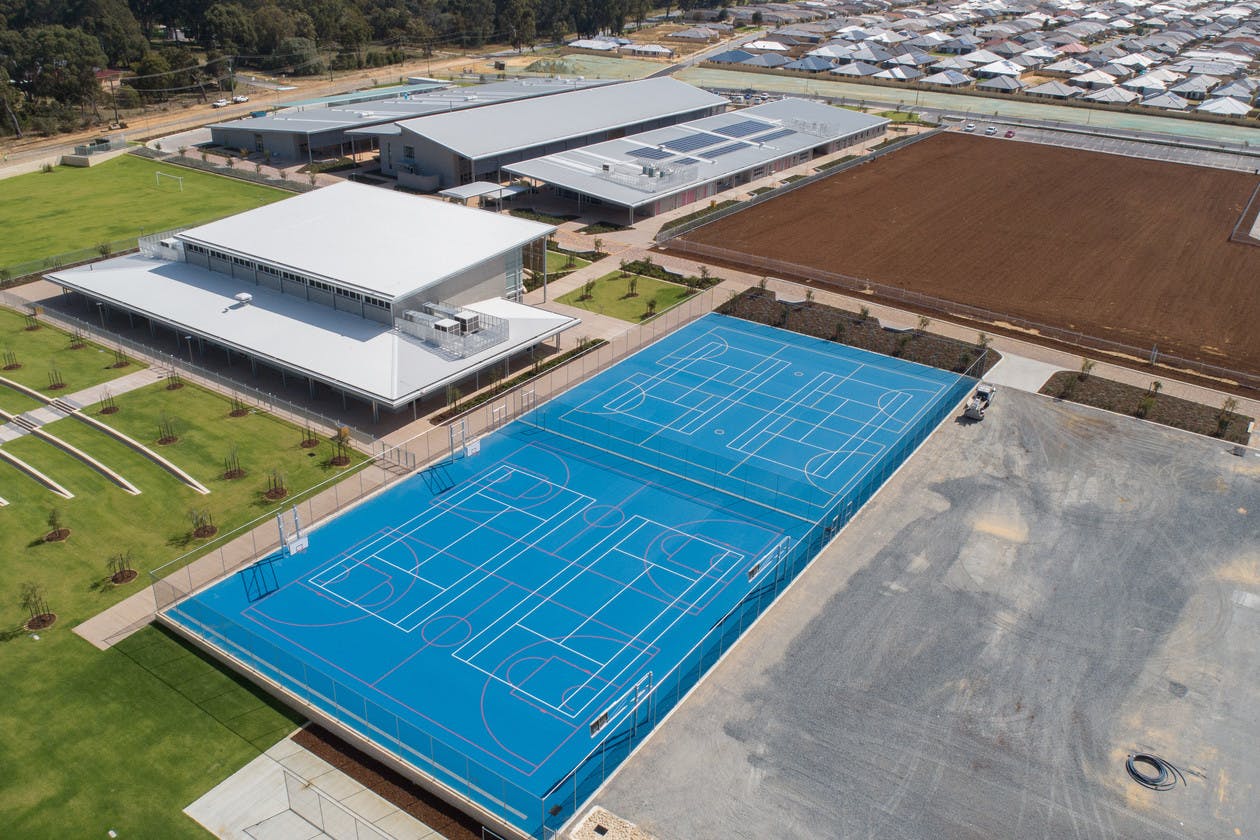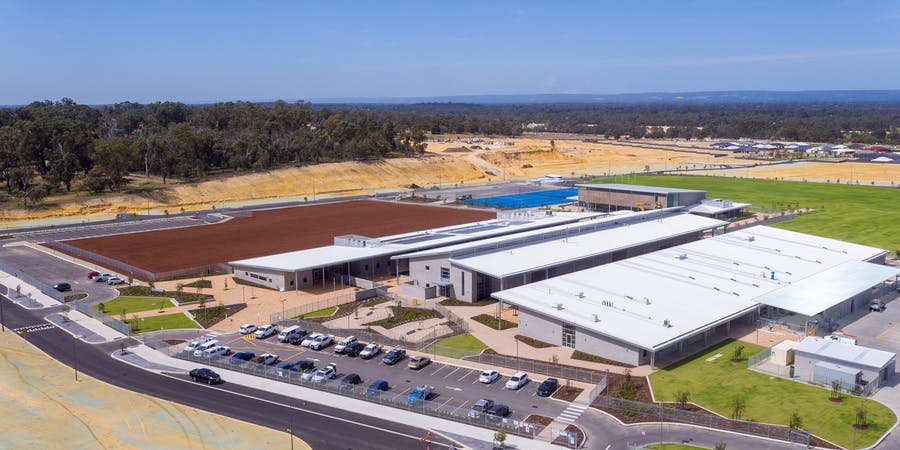 THE WORKS INCORPORATE EVERYTHING FROM THE STAFF CENTRE AND CAFE TO THE HIGH-TECH LEARNING AREAS AND HEALTH AND PHYSICAL EDUCATION BUILDING.
THE BUILDINGS HAVE BEEN DESIGNED WITH SIMPLE-YET-STRONG FORMS BASED ON THE PROPORTION, SCALE AND RHYTHM OF THEIR COMPONENT PARTS.