BOND UNIVERSITY
Gold Coast, QLD
Gold Coast, QLD

BOND UNIVERSITY
ADCO's proud association with Bond University spans over 20 years and 25 projects. Our relationship has been a true partnership in the rollout of the University's capital works program across the Gold Coast campus.
Key project highlights include the multi award-winning Mirvac School of Sustainable development, the first 6 Star Green Star Education project in Australia, the Bond Institute of Health and Sport (BIHS), and the Abedian School of Architecture. This incredibly challenging project, designed by UK architect Sir Peter Cook, and its complex 'scoop' structure demanded many Australian construction firsts. The School of Architecture has been recognised locally and internationally for its stunning design and build quality.
type

ECI THEN DESIGN & CONSTRUCT

value

CUMULATIVELY IN EXCESS OF $250 MILLION
ELITE SPORTING FACILITIES INCLUDE THE BOND INSTITUTE OF HEALTH AND SUPPORT, AND THE RUGBY AND AFL FIELDS. THE MULTIMEDIA LEARNING CENTRE ON THE GOLD COAST CAMPUS HAS BEEN HIGHLY ACCLAIMED AT QUEENSLAND'S RAIA INTERIOR DESIGN AWARDS.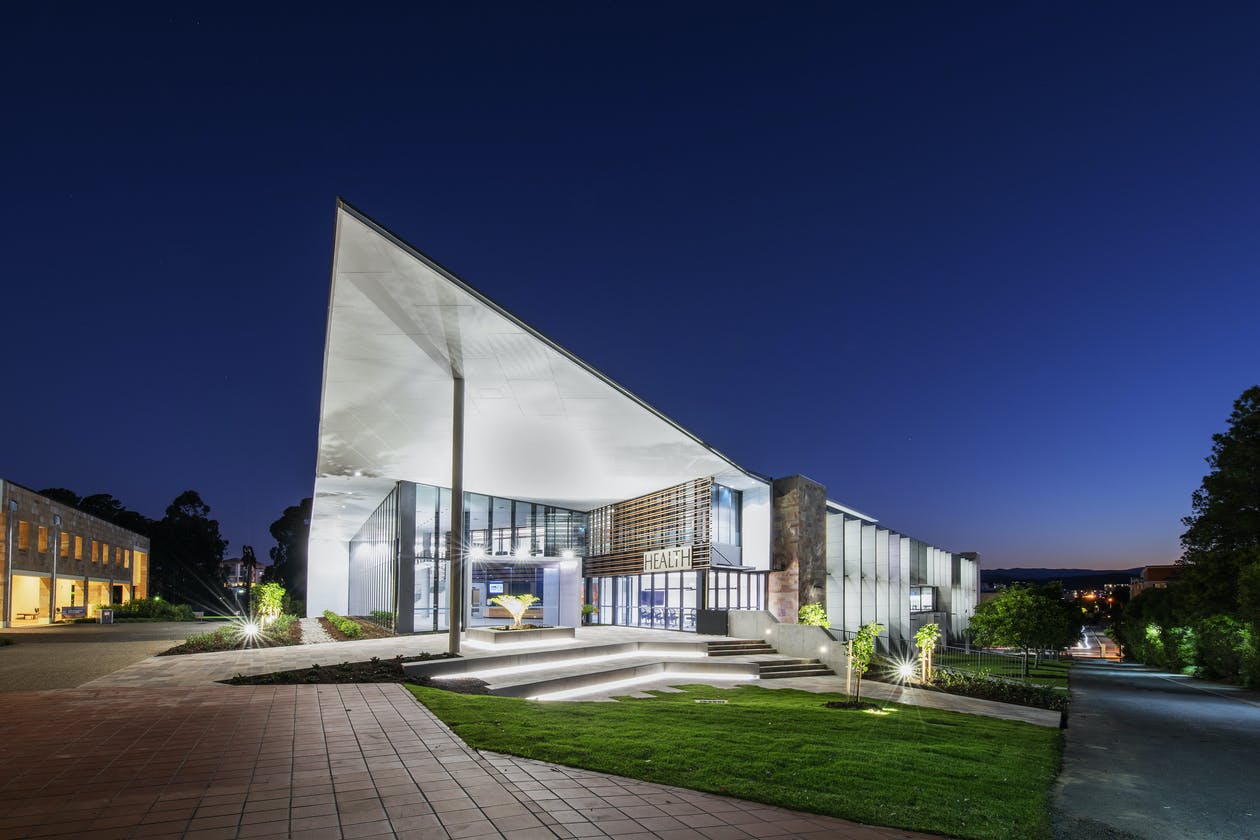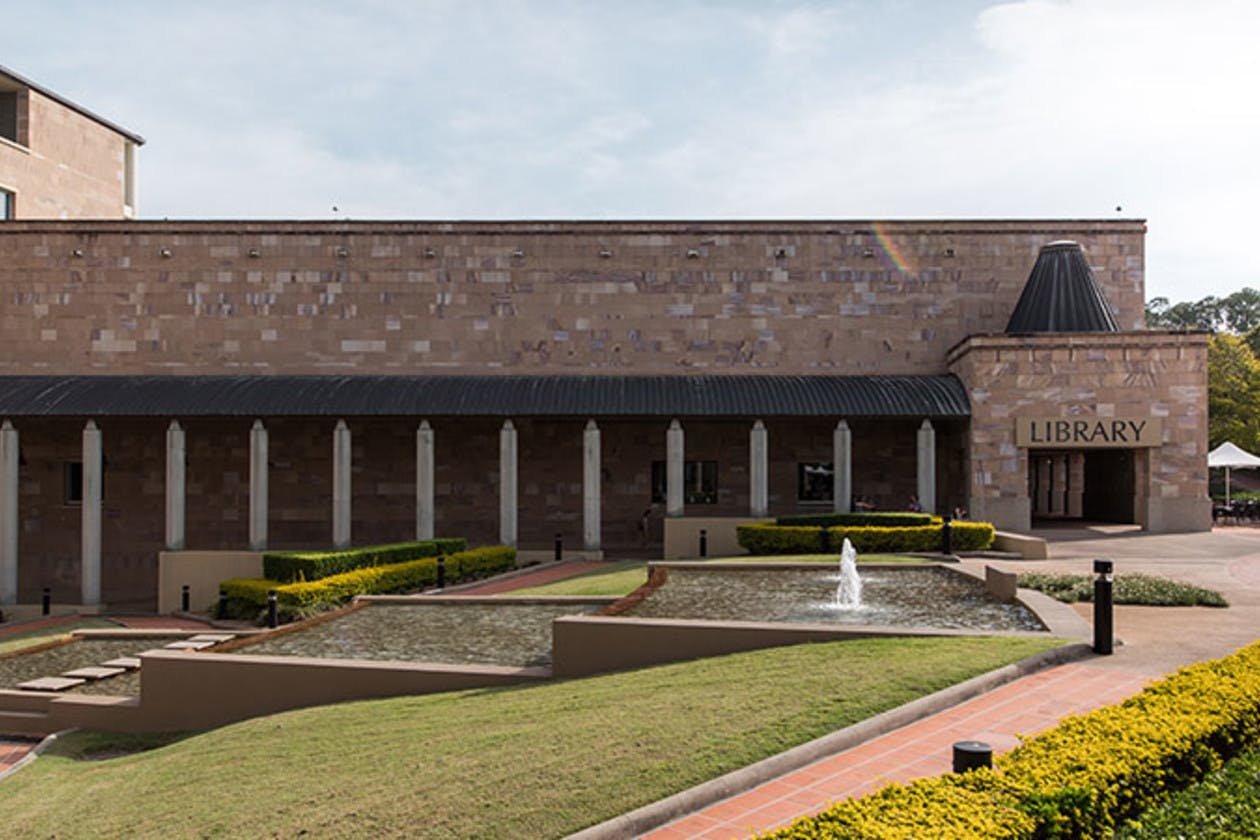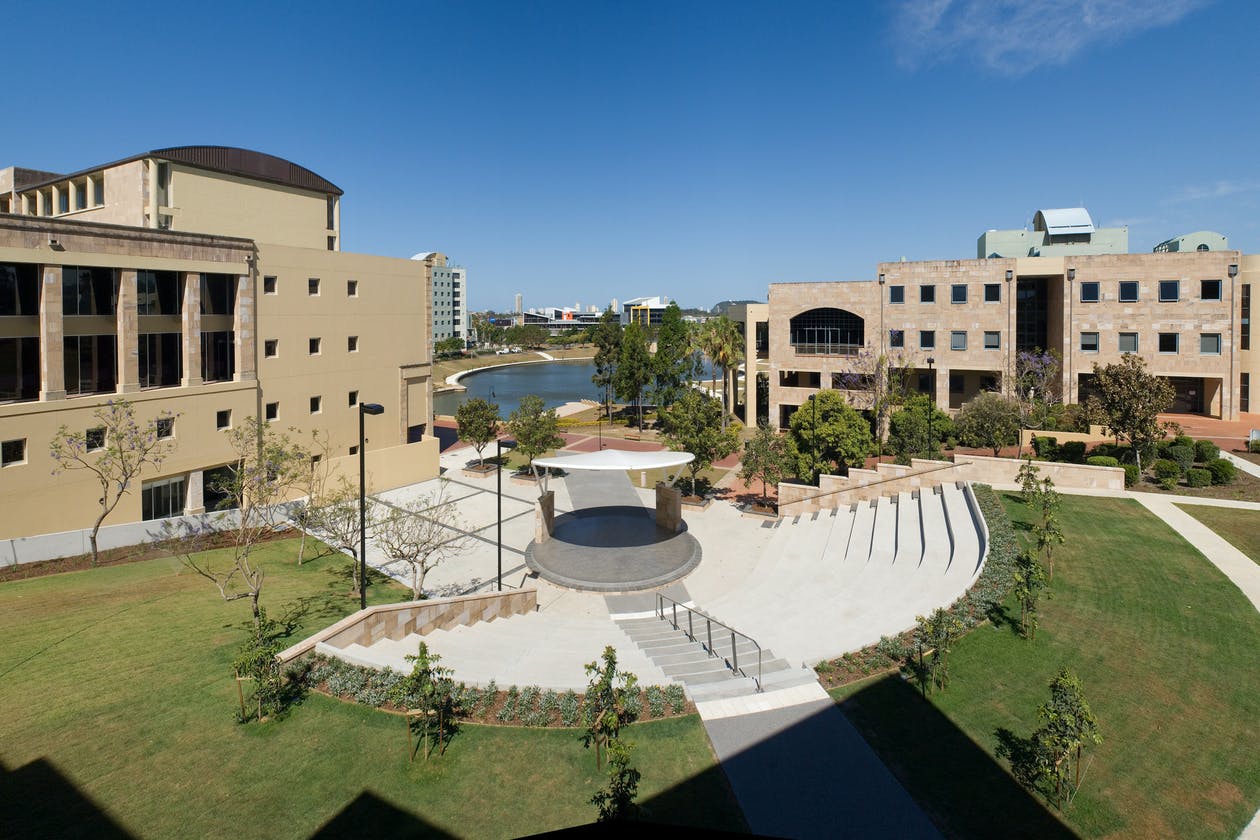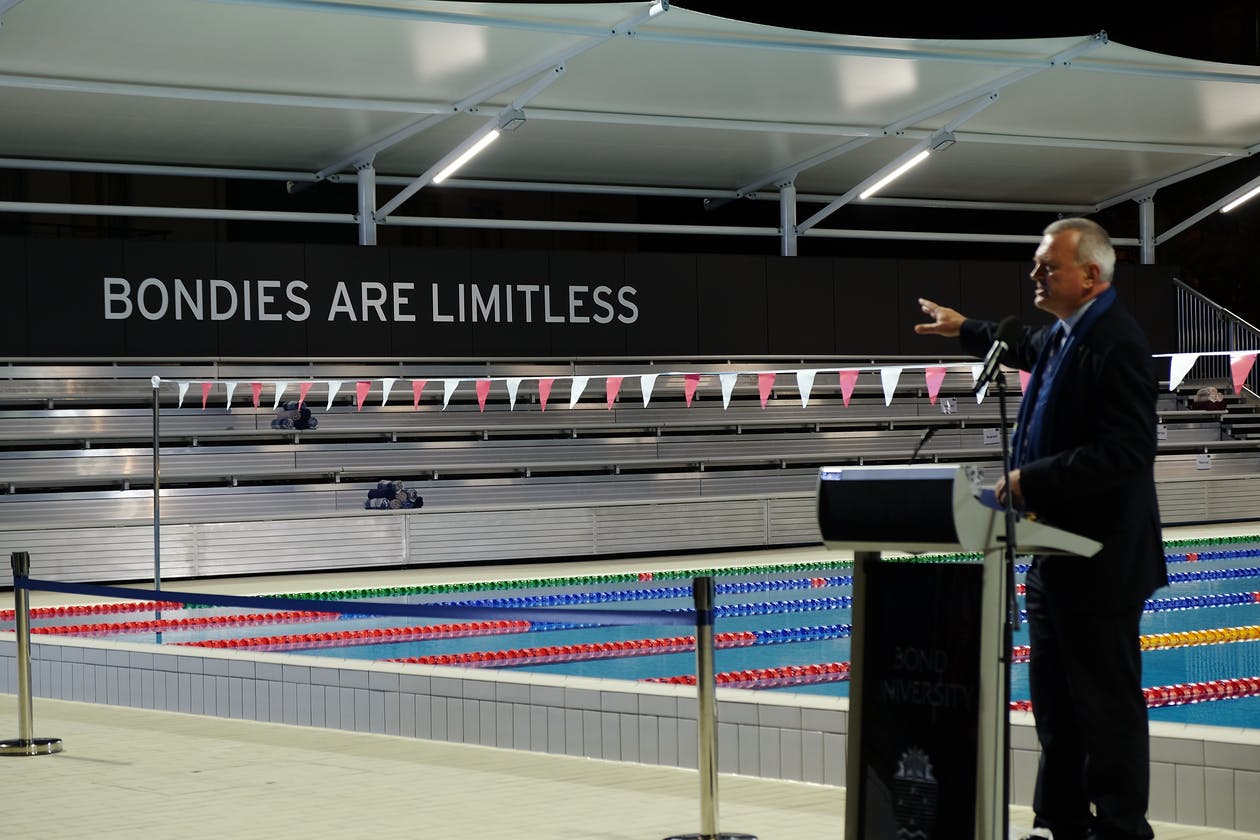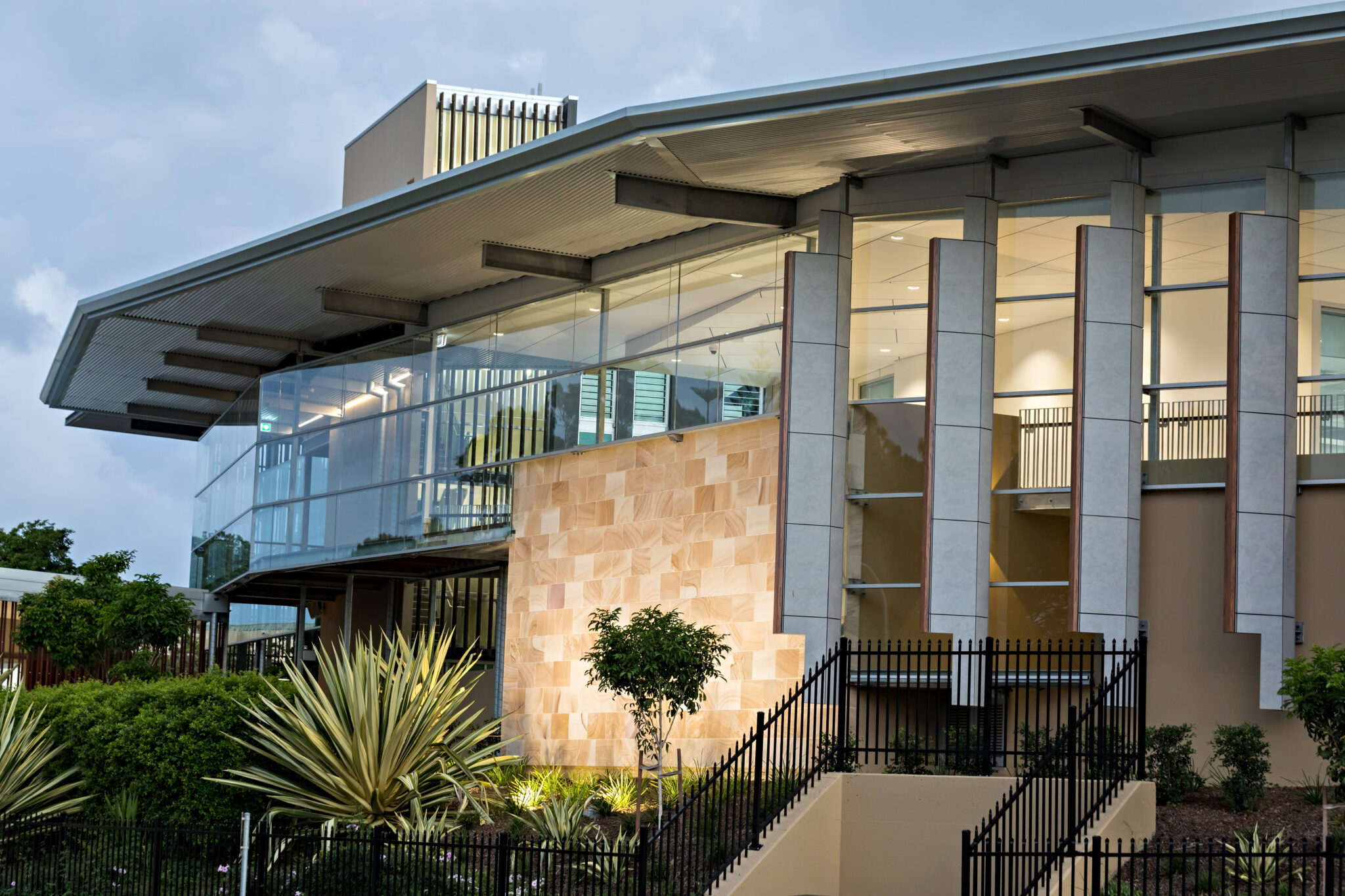 "THE UNIVERSITY RECOGNISES THE OUTSTANDING CONTRIBUTION MADE BY ADCO CONSTRUCTIONS IN THE DELIVERY OF BUILT STRUCTURES THAT EXEMPLIFY OUR POINT OF DIFFERENCE, IN THE PROVISION OF THE HIGHEST QUALITY STUDENT EXPERIENCE."
PROFESSOR TIM BRAILSFORD, VICE CHANCELLOR AND PRESIDENT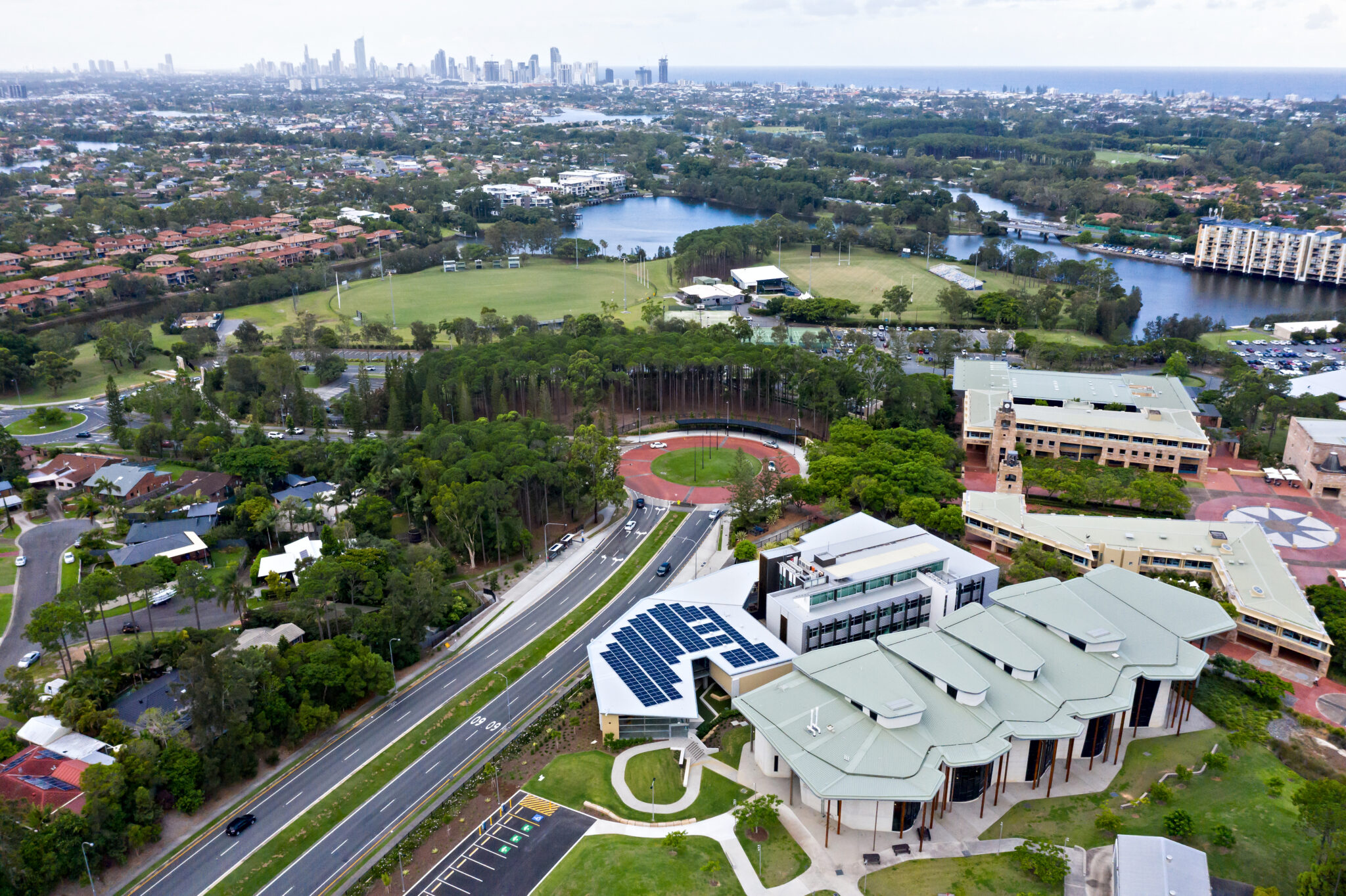 "I SITE-MANAGED THE FIRST ADCO BUILDING AT BOND UNIVERSITY IN 2004 WITH MY SON JARVIS ALONGSIDE ME. HE WAS EAGER TO GET INTO THE CONSTRUCTION INDUSTRY AND IS NOW A WELL-REGARDED ADCO PROJECT MANAGER ON THE GOLD COAST. ADCO HAS GONE ON TO COMPLETE MANY HIGH-CLASS FINISHED BUILDINGS AT BOND UNIVERSITY; WE ARE THEIR BUILDER OF CHOICE."
WAYNE ROBERTSON, SITE MANAGER