Caulfield Grammar School Aquatic & Wellbeing Centre
Caulfield, VIC
Caulfield, VIC

Caulfield Grammar School Aquatic & Wellbeing Centre
ADCO was Builder of Choice for Caulfield Grammar's $25 million Aquatic and Wellbeing Centre at the school's St Kilda East campus.
The project involved the construction of a 50-metre, Olympic-sized competition pool with spectator seating, amenities, changing room facilities, a spin class room and the refurbishment of existing function spaces.
The state-of-the-art facility incorporates a multitude of innovative aquatic sports technologies, including a moveable floor that can be lowered and raised to adjust the water depth to cater for different aquatic programs such as competition swimming, water polo, diving and learn-to-swim. It also has an integrated movable boom and pop-up pool wall which allows for various configurations, increasing the flexibility and capacity of use at any one time.
type

CONSTRUCT ONLY

value

$25 MILLION

period

18 MONTHS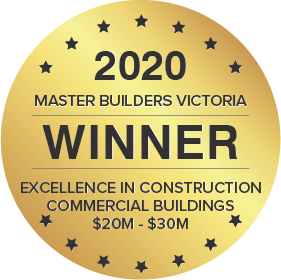 ADCO WON THE VICTORIAN MASTER BUILDER'S EXCELLENCE IN HEALTH & SAFETY AWARD IN RECOGNITION OF THE TEAM'S EFFORTS TOWARDS INNOVATIVE SAFETY IDEAS ON THE PROJECT, SUPPORTING MENTAL HEALTH AND ENGAGING AND EDUCATING STAFF AND STUDENTS ON BEING SAFE AT WORK.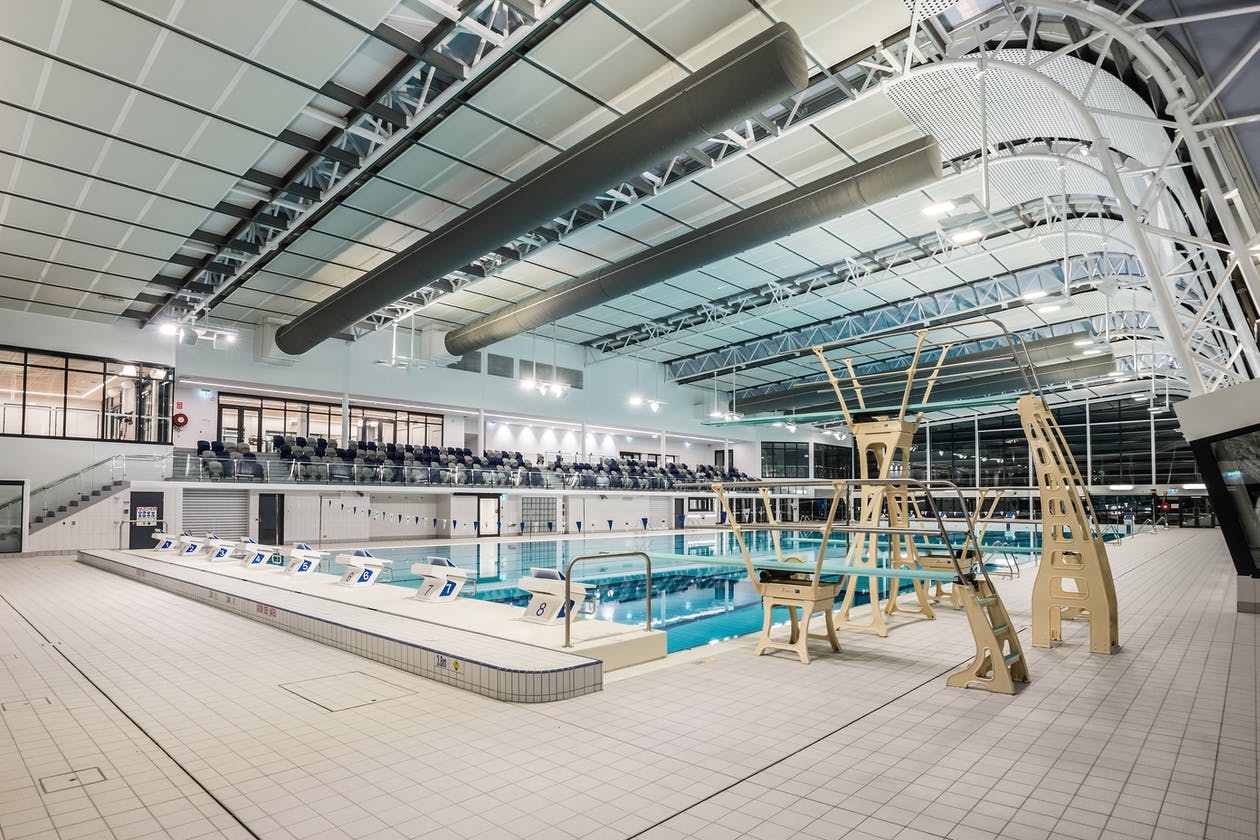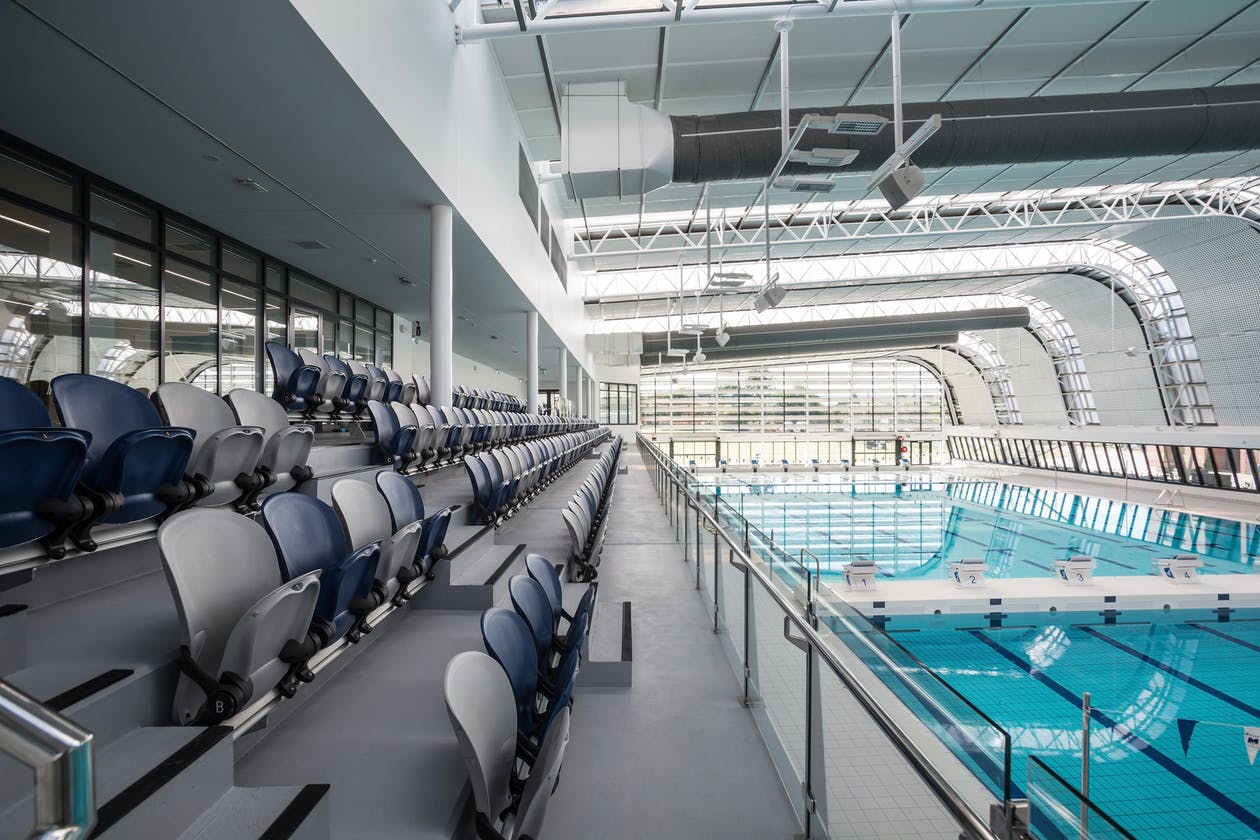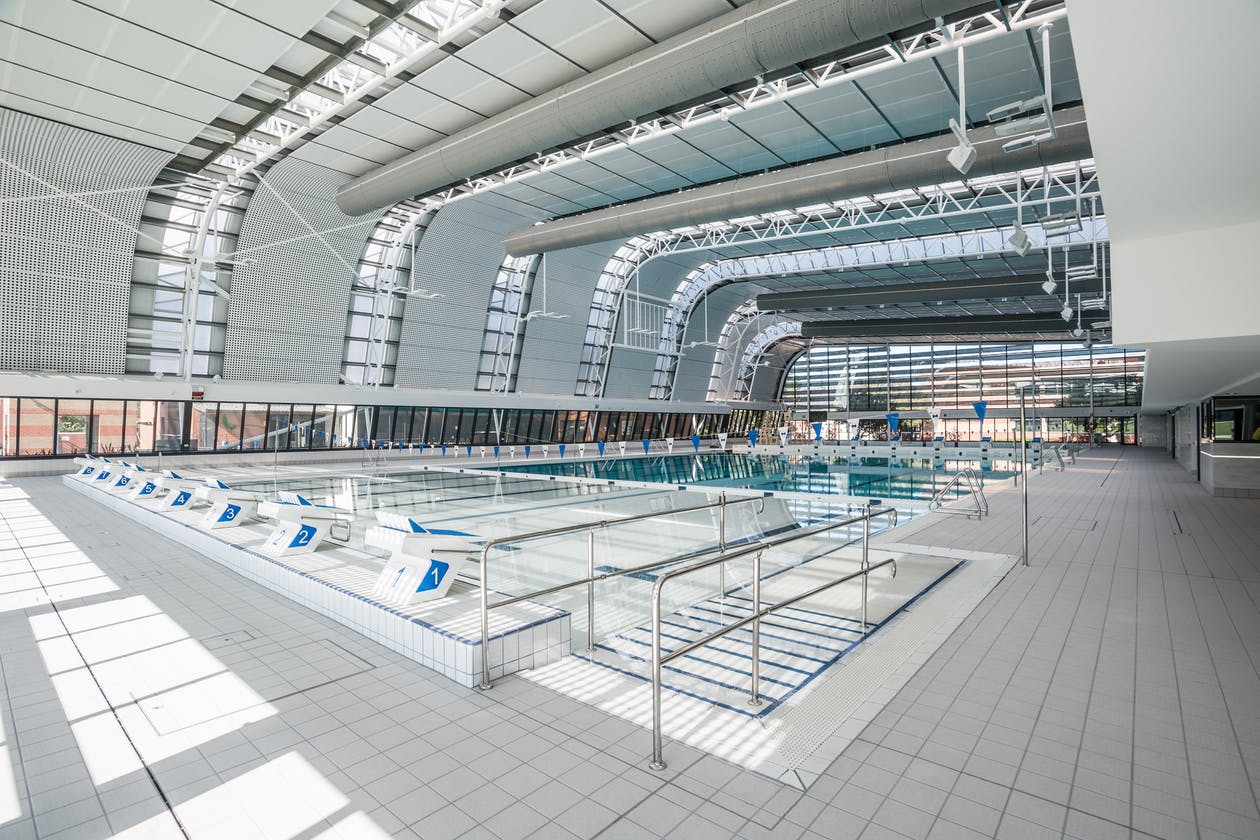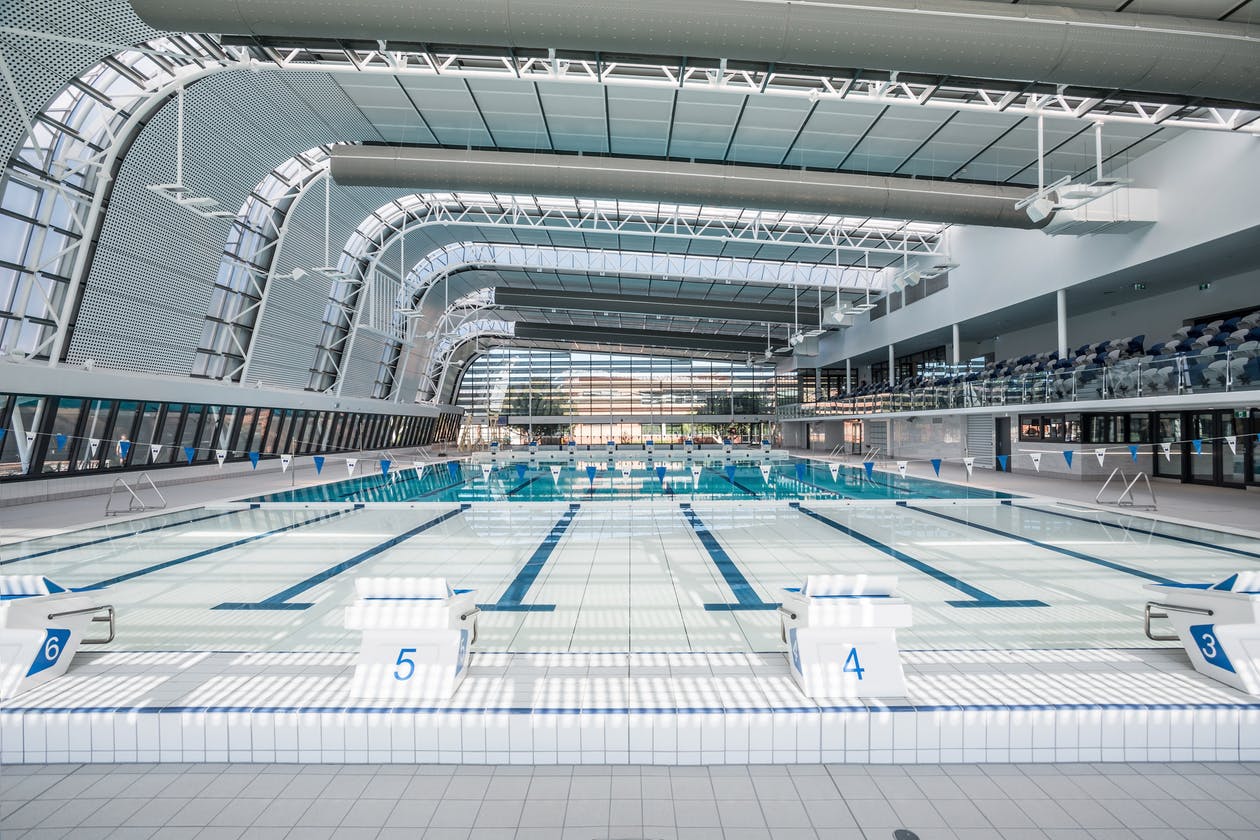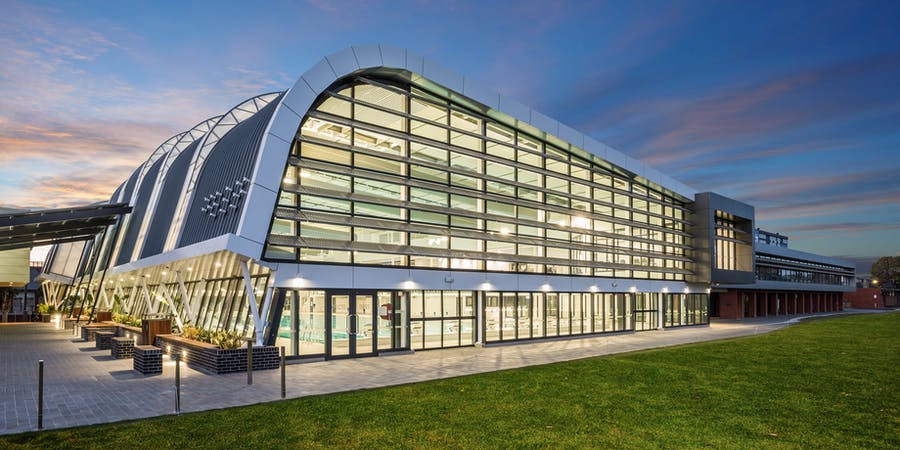 AN ENVIRONMENTALLY SUSTAINABLE DESIGN, IT FEATURES AN ADVANCED POOL WATER TREATMENT SYSTEM TO REDUCE THE WATER CONSUMPTION, ENERGY CONSUMPTION AND CHEMICAL TREATMENT, PLUS HIGH PERFORMANCE GLAZING AND WATER EFFICIENT FITTINGS.