NSW FIRE AND RESCUE
Greenacre, NSW
Greenacre, NSW

NSW FIRE AND RESCUE
The $30 million design and construct development involved the construction of a new, three-storey building at Greenacre, including integrated fit-out and additional under-croft car parking for 132 vehicles.
The project displays a high level of design aesthetic in terms of form and function and a contemporary open plan workspace. Key architectural features include the concrete 'off-form' elliptical columns and curtain wall façade system.
type

DESIGN & CONSTRUCT

value

$30 MILLION

period

15 MONTHS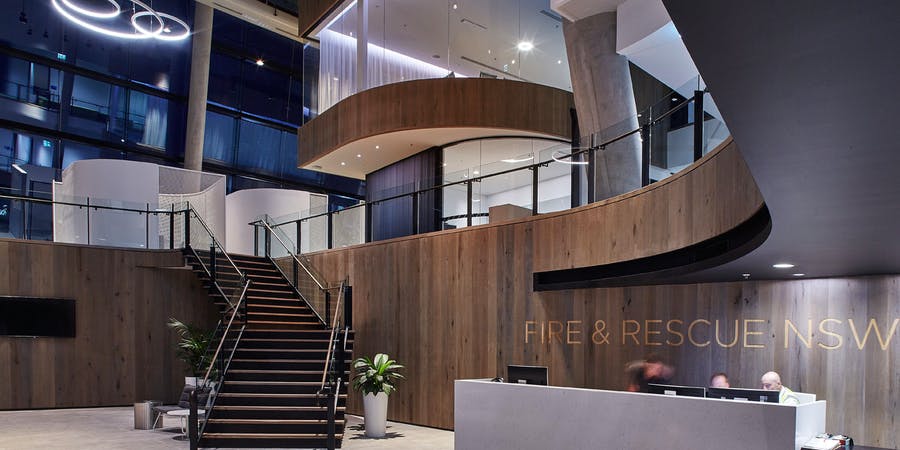 EACH OF THESE DESIGN ELEMENTS HAS ALLOWED FOR LARGE OPEN AREAS AND STATE-OF-THE-ART COLLABORATIVE FACILITIES INCORPORATED INTO THE NEW BUILDING DESIGN.
THE RAKED ANGLES OF THE ELLIPTICAL COLUMNS WERE INSPIRED BY A FIRE FIGHTER'S LADDER AS IT IS RESTS ADJACENT TO A BUILDING DURING A RESCUE OPERATION.