NSW RUGBY LEAGUE CENTRE OF EXCELLENCE
Sydney Olympic Park, NSW
Sydney Olympic Park, NSW

NSW RUGBY LEAGUE CENTRE OF EXCELLENCE
The $35 million NSW Rugby League Centre of Excellence in Sydney Olympic Park is the state's new home of the housing the administration of the Country Rugby League, University of New England, KARI and Men of League.
Situated directly across the road from the iconic ANZ Stadium, the NSWRL COE is a state-of-the-art facility that provides representative sides a place to train, prepare and manage their sporting ambitions.
NSWRL's new home is much more than a sporting facility. It pays homage to the supporters and community in sharing this asset and providing incomparable access to the players. Walking in from Dawn Fraser Avenue towards the facility, a huge artistic feature screen sits above the main entry, sets the theme and provides the facility's mark in Sydney's prestigious sporting park.
The complex office advanced facilities, including a huge open plan gymnasium providing direct access to the adjacent external training field, premium change rooms, hydrotherapy and recovery pools, rehabilitation rooms, a sports science laboratory, executive players kitchen and function area, press conference auditorium rooms, media-editing suite and administration offices.
A tunnel directly links the facility to ANZ Stadium, which will be used by players during the State of Origin game night providing supporters a rare glimpse of their team.
type

DESIGN & CONSTRUCT

value

$35 MILLION

period

14 months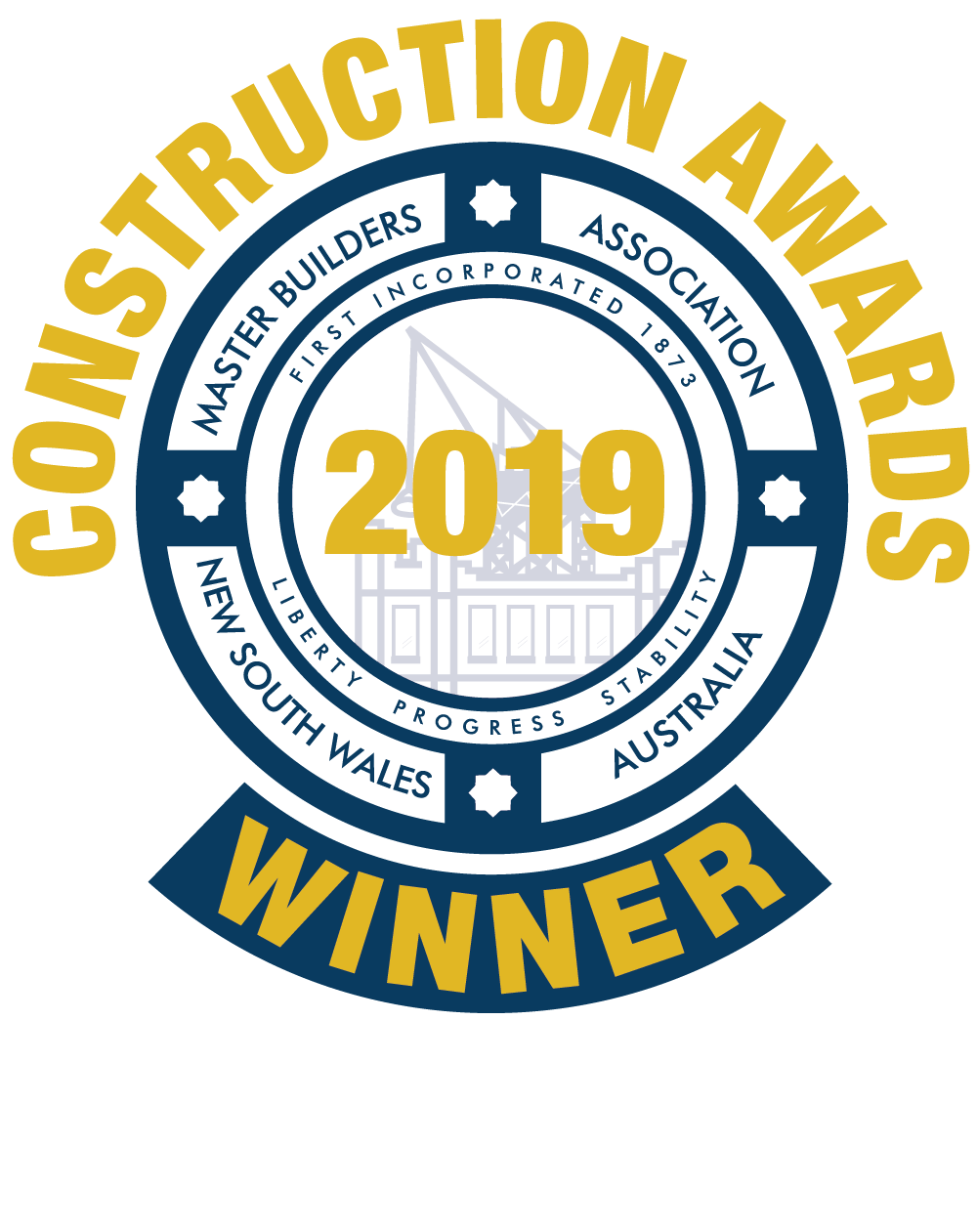 THE HEADQUARTERS SUPPORT SENIOR FOOTBALL, JUNIOR FOOTBALL, INDIGENOUS PROGRAMS AND WOMEN'S RUGBY LEAGUE.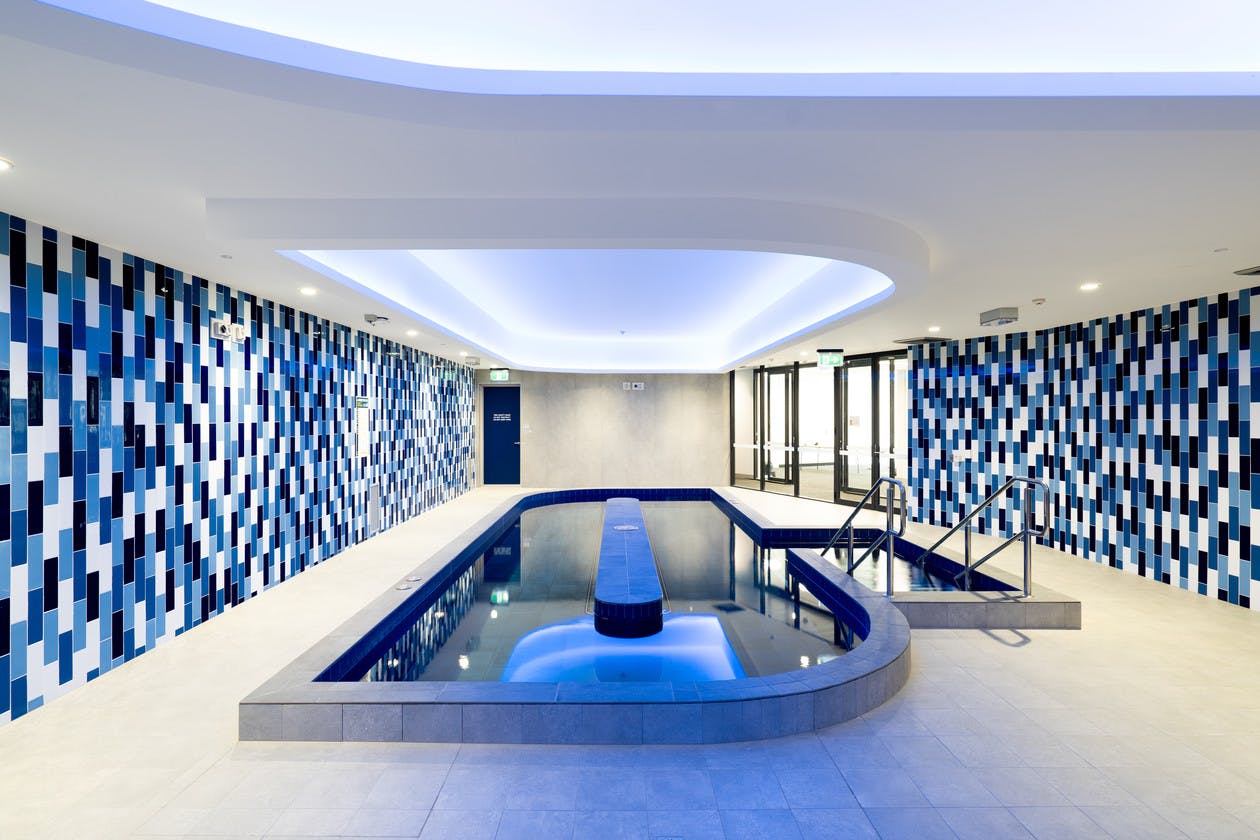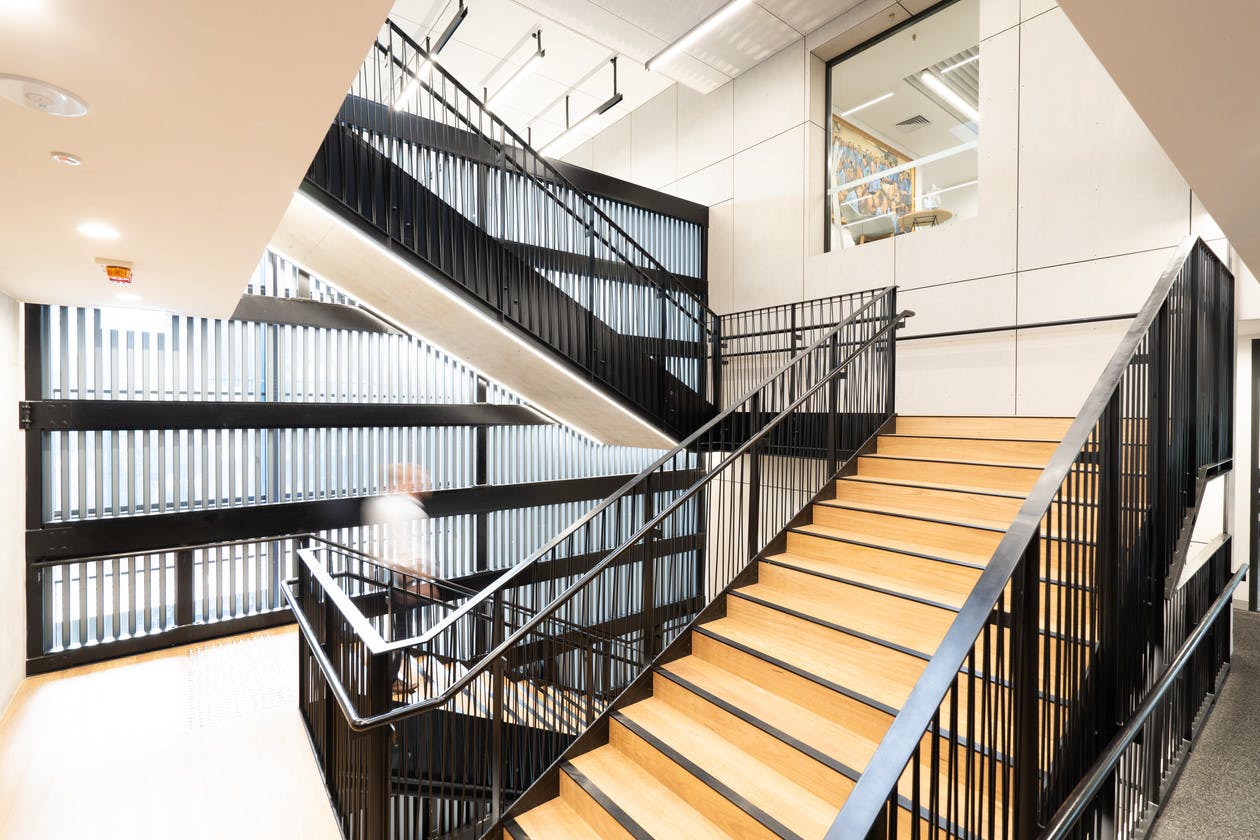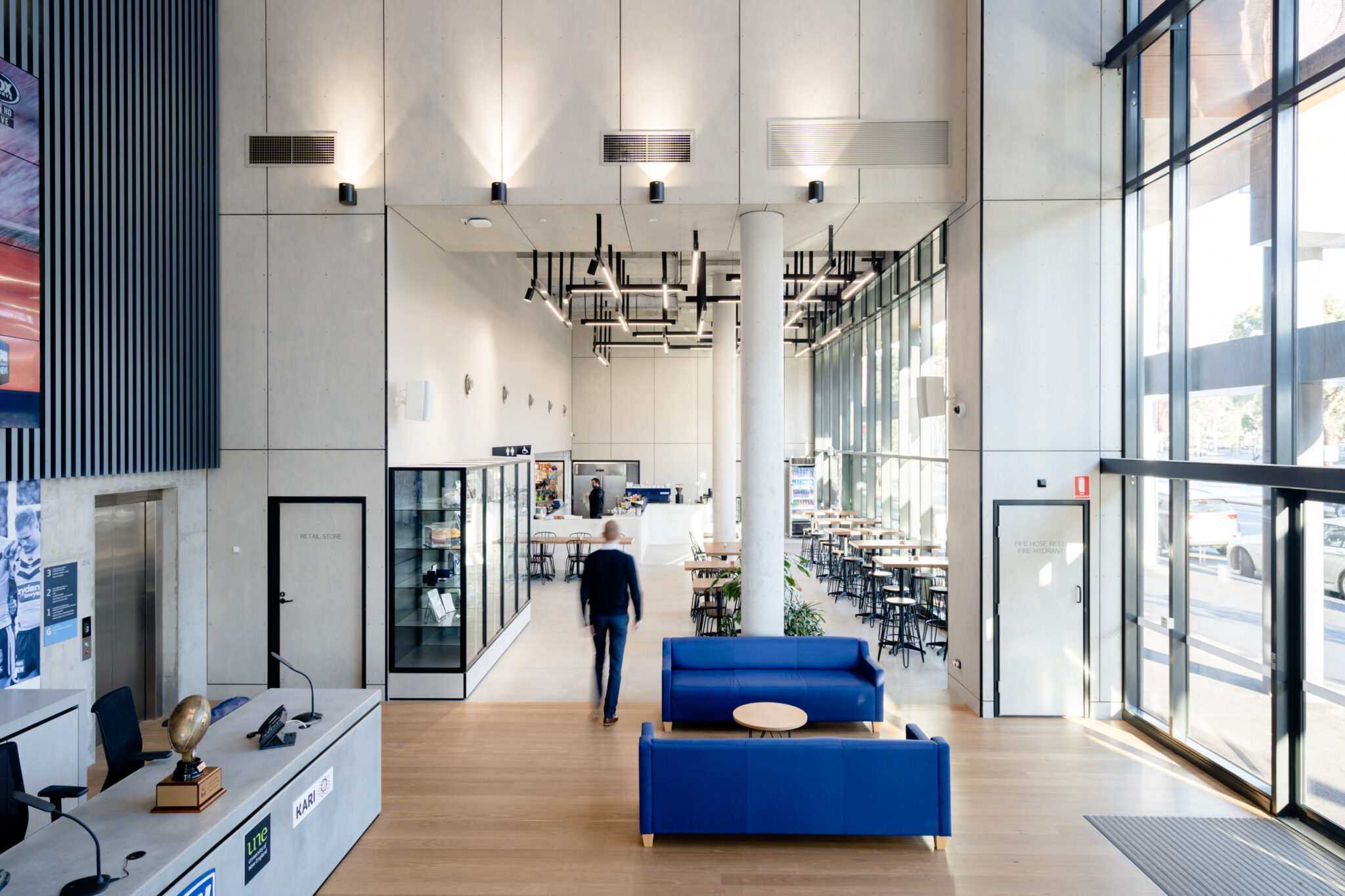 "THE NSW RUGBY LEAGUE CENTRE OF EXCELLENCE PROJECT HAS BEEN AN EXCITING AND REWARDING PROJECT FOR THE CLIENT, PROJECT TEAM AND SUBCONTRACTORS. IT HAS BEEN A PLEASURE WORKING WITH SUCH A RECOGNISED SPORTING COMMUNITY AND COMPLETING A LANDMARK BUILDING ADJACENT TO THE ICONIC ANZ STADIUM."
David Lock, Project Manager
ADCO'S WORK ON THE RUGBY CENTRE OF EXCELLENCE WON A NSW MASTER BUILDERS ASSOCIATION AWARD, TAKING OUT THE 'SPORTING FACILITIES' CATEGORY.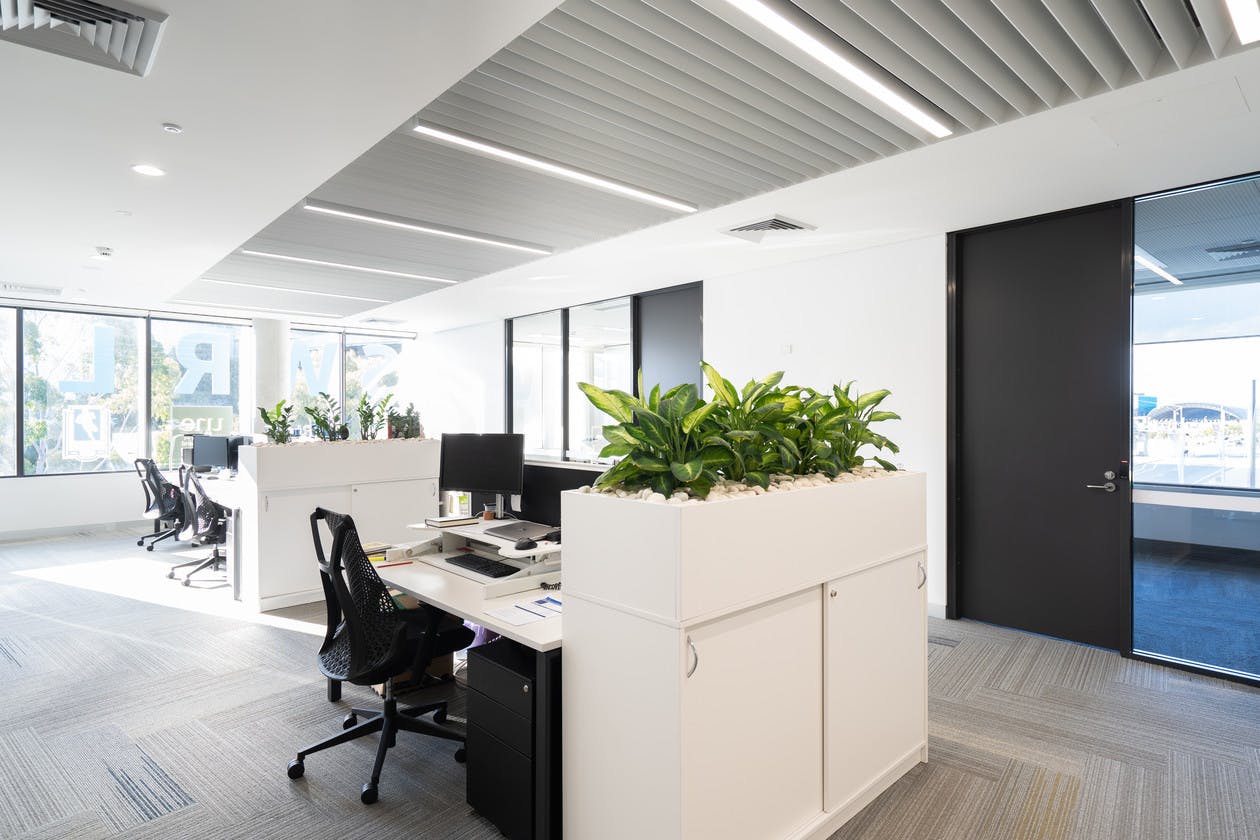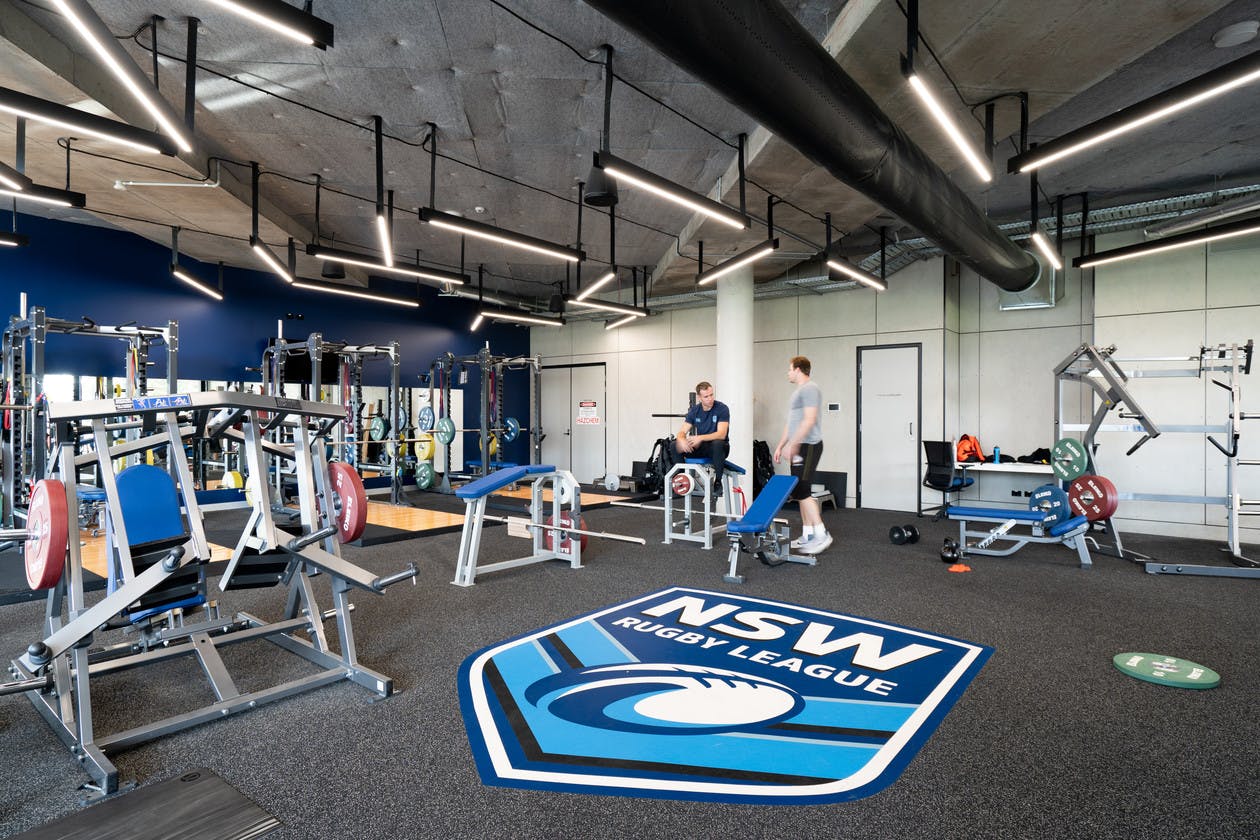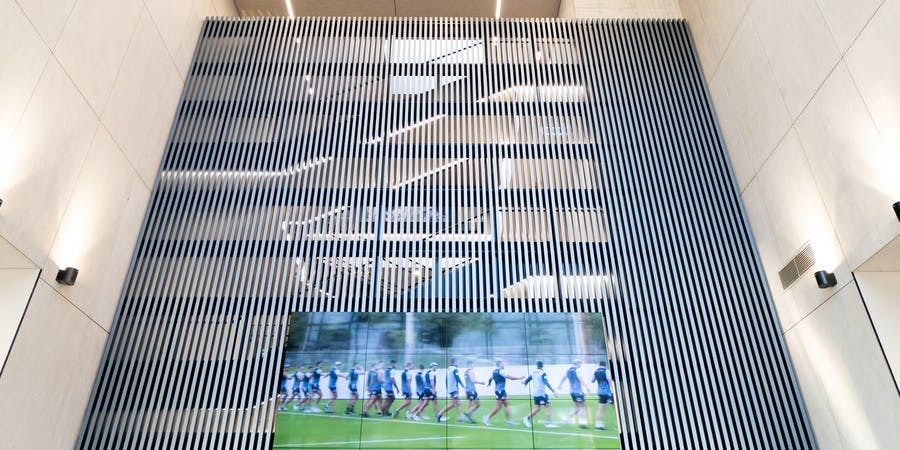 INSIDE, THE MAIN RECEPTION ALLOWS VISITORS TO BECOME PART OF THE EXPERIENCE WITH A HUGE LED TELEVISION SCREEN SUSPENDED ON STRUCTURAL BEAMS STREAMING LIVE GAMES AND HIGHLIGHTS.