QUT SPORTSFIELD CAR PARK
Kelvin Grove, QLD
Kelvin Grove, QLD

QUT SPORTSFIELD CAR PARK
This facility provides a new multi-level car parking amenity for the campus together with an enhanced sporting facility for student recreational sporting activities, and for the teaching and learning requirements of QUT's Faculty of Health.
The lower two floors accommodate 800 cars and end of trip facilities, with the top floor sporting facility providing a full-size international FIFA-standard football field, sprint lanes, home/away seating, seminar rooms, a multi-purpose covered area and sports amenities and change rooms. Significant internal road and Herston Road infrastructure upgrades were included as part of the project to accommodate increased traffic volumes and movement.
The structure has been designed to take a future vertical expansion of two floors, with external appearance cleverly blended to disguise the car park and create a uniform aesthetic, as well as providing the required level of fenestration to provide natural ventilation.
type

DESIGN & CONSTRUCT

value

$30 MILLION

period

12 MONTHS
COMPLEMENTING THE FIFA FOOTBALL FIELD, THE ROOFTOP HAS SPRINT LANES, A COVERED AREA AND HOME AND AWAY SEATING.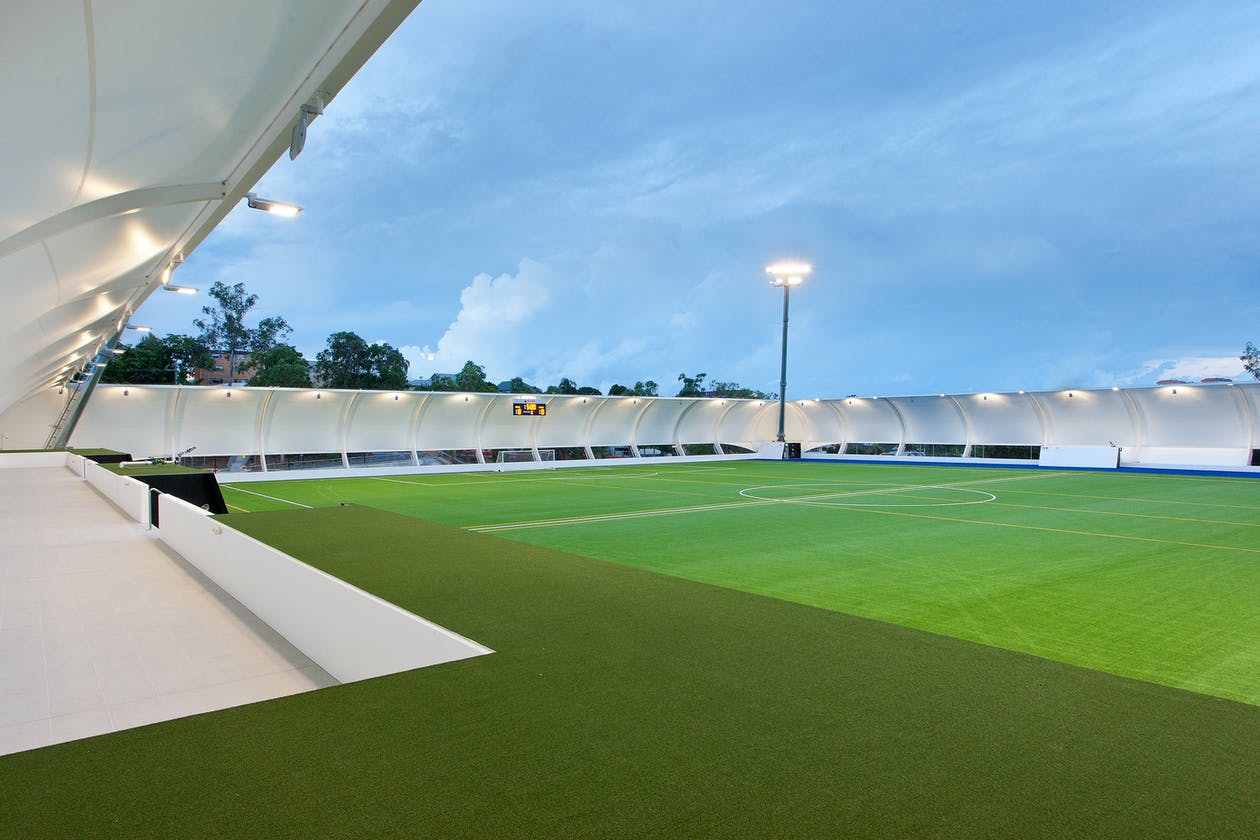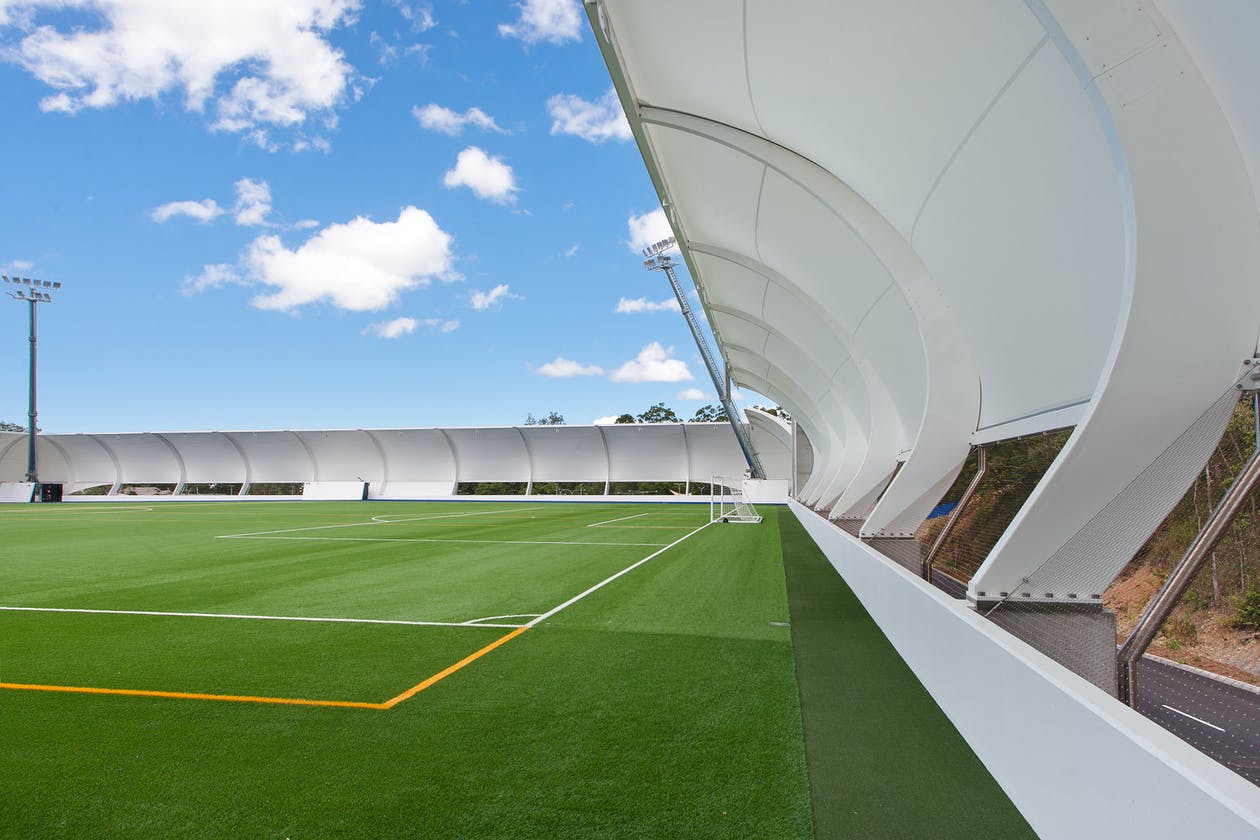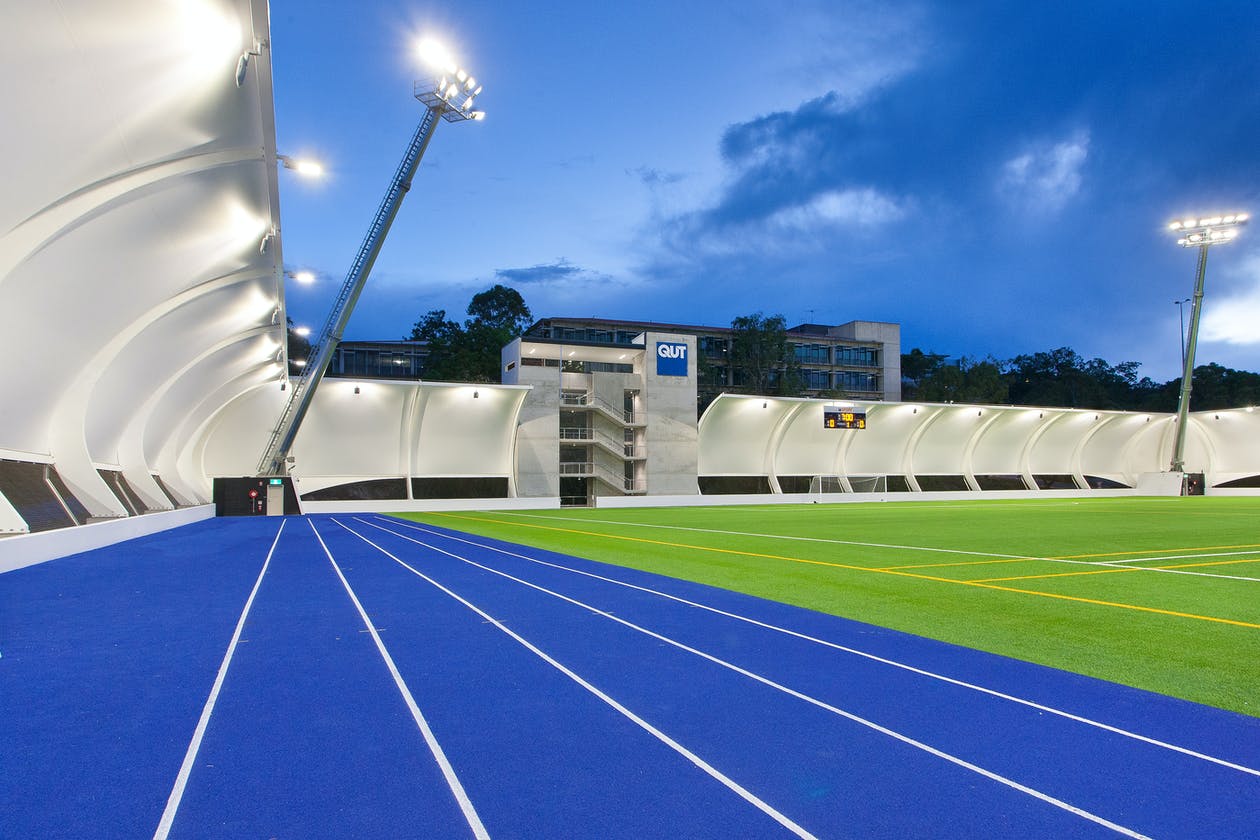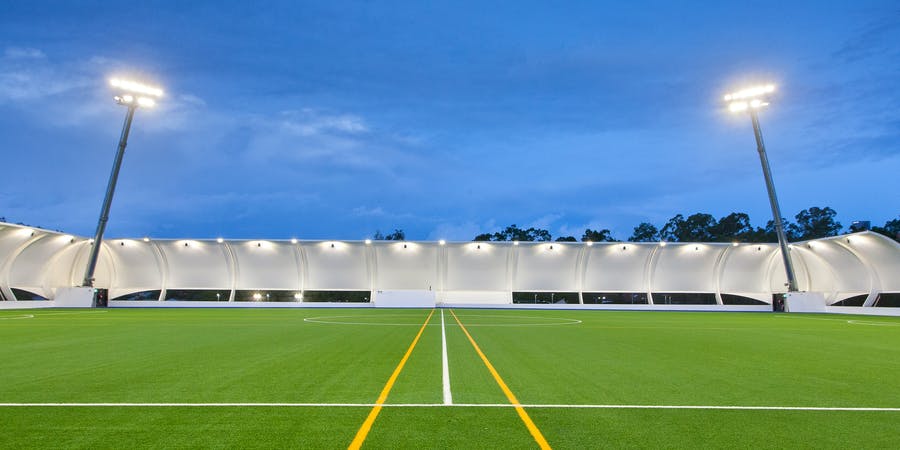 THE STRUCTURE HAS BEEN DESIGNED TO TAKE A FUTURE VERTICAL EXPANSION OF TWO FLOORS, WITH EXTERNAL APPEARANCE CLEVERLY BLENDED TO DISGUISE THE CAR PARK AND CREATE A UNIFORM AESTHETIC, AS WELL AS PROVIDING THE REQUIRED LEVEL OF FENESTRATION TO PROVIDE NATURAL VENTILATION.
SIGNIFICANT INTERNAL ROADS AND HERSTON ROAD UPGRADES WERE INCLUDED AS PART OF THE PROJECT TO ACCOMMODATE INCREASED TRAFFIC VOLUMES.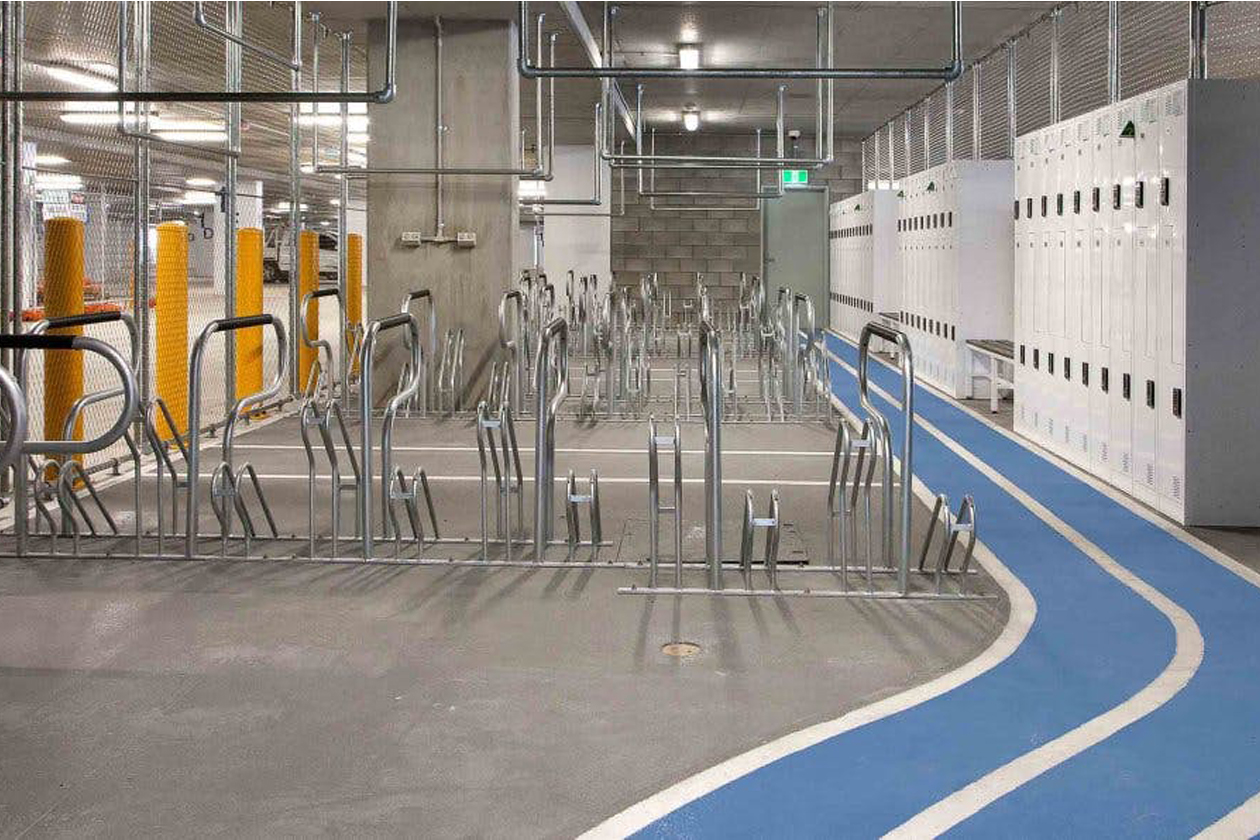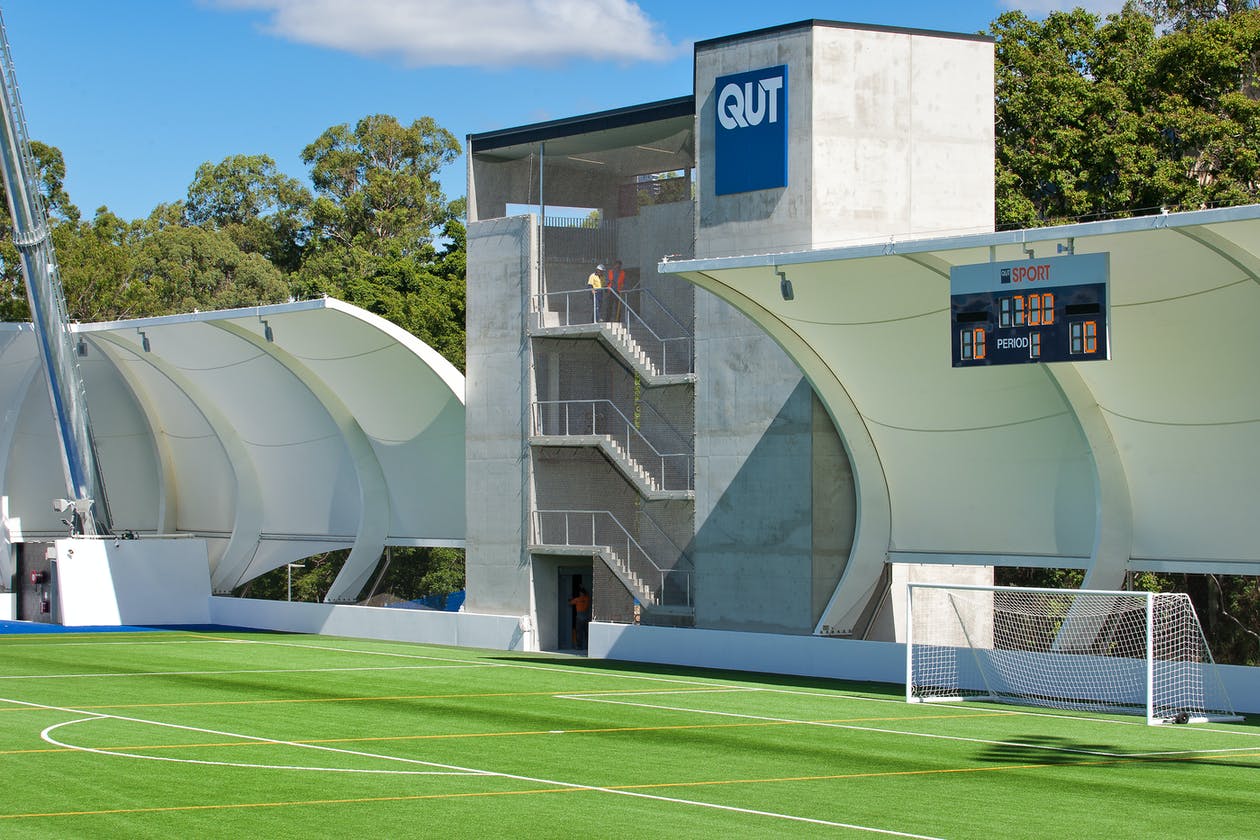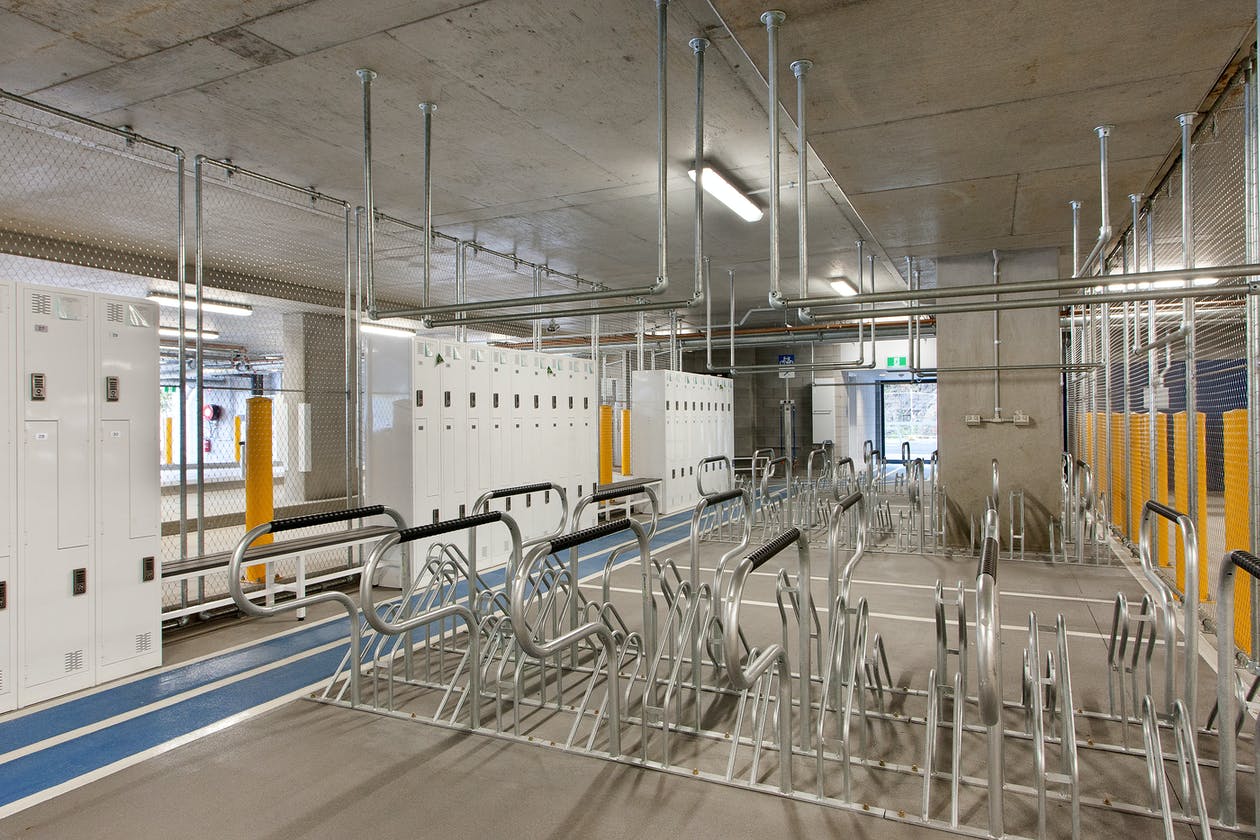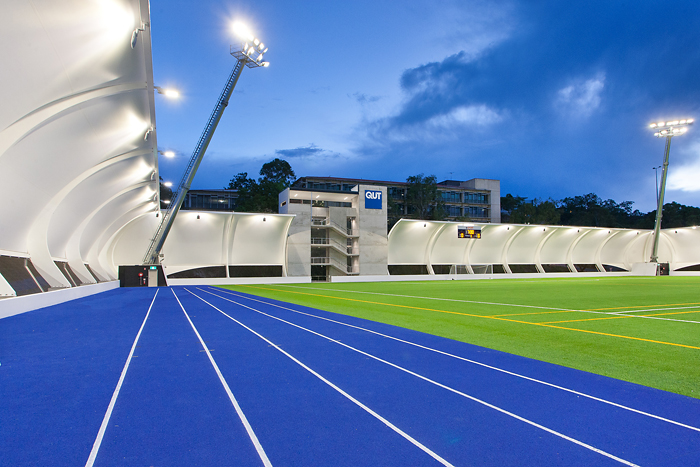 "ADCO HAS PROVEN THEMSELVES TO BE MORE THAN CAPABLE IN MEETING OUR REQUIREMENTS & DELIVERING ON OUR EXPECTATIONS. AN IN-DEPTH CONSTRUCTION KNOWLEDGE IN CONJUNCTION WITH A RESOURCEFUL DESIGN TEAM AND A CAPABLE SUBCONTRACTOR TEAM ALL CONTRIBUTED SIGNIFICANTLY TO THE SUCCESS OF THIS QUT PROJECT."
PETER CROSSLAND, CAPITAL WORKS, QUT (QUT SPORTSFIELD)