ROBERT BOSCH GROUP HEADQUARTERS
Clayton, VIC
Clayton, VIC

ROBERT BOSCH GROUP HEADQUARTERS
ADCO was named Builder of Choice for Robert Bosch's new Australasian Head office in Clayton, in Melbourne's South.
The $40 million commercial development saw construction of a 11,800m² multi-functional building incorporating offices, workshops, test facilities, training rooms, a cafeteria, an auditorium, and employee amenities over four levels.
The building achieved an extremely high air permeability rating of 2.3m3/hr.m², which falls just short of the Air Tightness Testing & Measurement Association's (ATTMA) world best practice for office buildings score of 2.0. This result was achieved by using air barrier materials and excellent attention to detail by the project team.
type

CONSTRUCT ONLY

value

$40 MILLION

period

18 MONTHS
THE FACADE SHOWCASES GLAZED CURTAIN WALLS, ALUMINIUM FRAMED WINDOWS, ALUMINIUM COMPOSITE CLADDING, RENDERED CONCRETE PRE-CAST PANELS AND LARGE METAL SHEETED SOFFITS.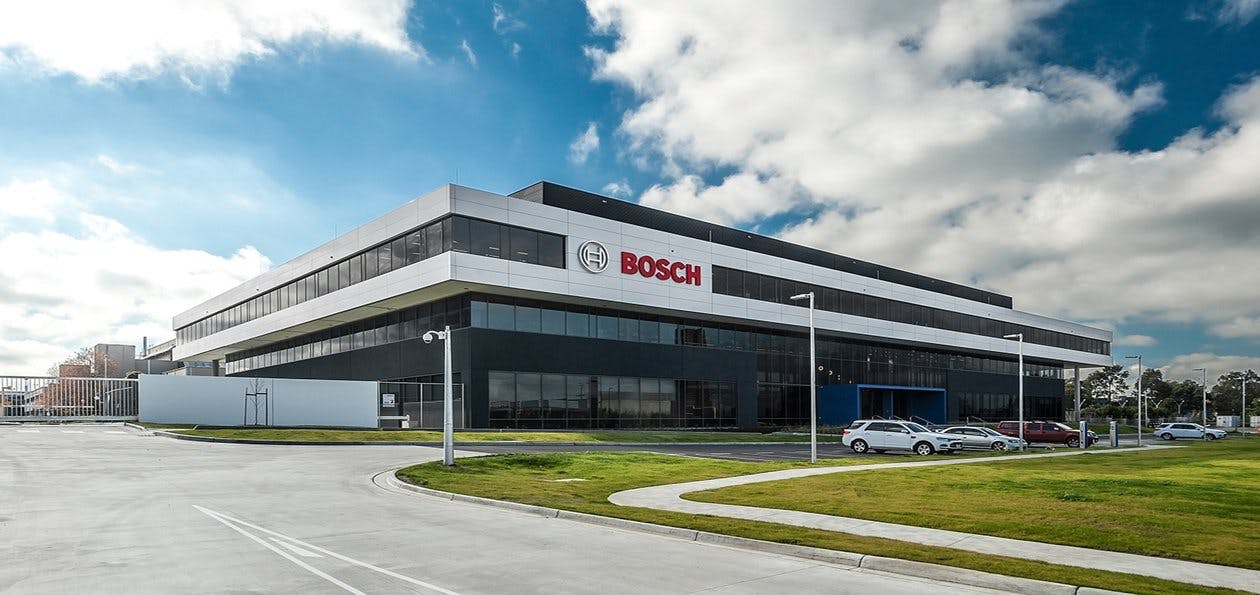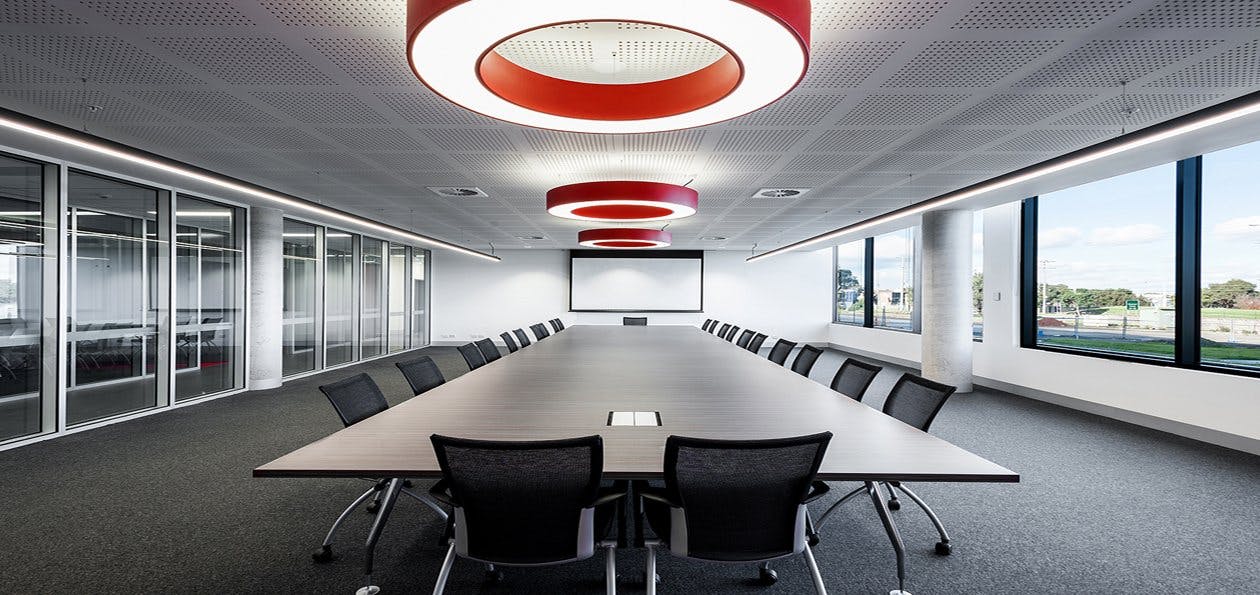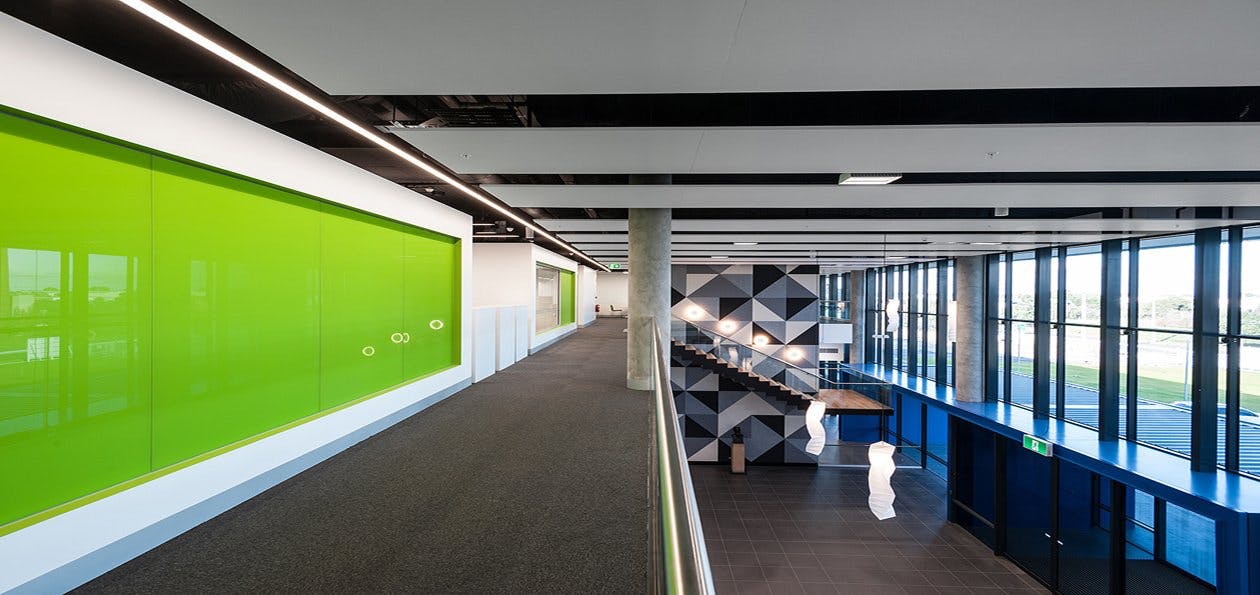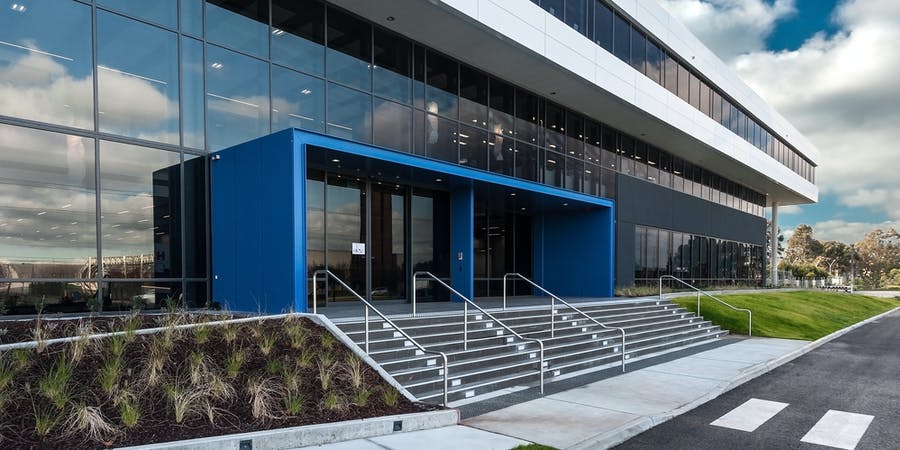 THE FIRST-FLOOR OFFICE SPACE OVERLOOKS A 1,500M² OUTDOOR 'GREEN' TERRACE WHICH INCLUDES EXTENSIVE PLANTING, TIMBER DECKING AND LARGE CONCRETE PAVERS.
THE PROJECT WAS AN IMMENSELY SUCCESSFUL UNDERTAKING FOR ALL PARTIES AND INCREDIBLY WELL RECEIVED BY BOSCH'S EMPLOYEES AND USER GROUPS.