Shepparton Law Courts
Shepparton, VIC
Shepparton, VIC

Shepparton Law Courts
ADCO secured the $70 million Shepparton Law Courts Main Works redevelopment through an Early Contractor Involvement (ECI) method of procurement.
Stage 1 involved the construction of a new multi-jurisdictional courts facility capable of meeting current and future community demand. The new centre is comprised of a multi-level facility housing six court rooms, basement, custodial zone, security facilities, judicial chambers, and administrative areas, offices, meeting rooms, lobby and associated amenities.
The facilities reflect the most contemporary applications of courthouse design, information technology, environmental sustainability and changing justice delivery models. The design also ensures capability to accommodate future service demands in the region.
The entry lobby is inspired by the image of the ancient River Red Gum and the base of the new building founded on brick — a throwback of older country court houses. The new five-story building engages with the older adjacent 1930s Court House by way of a generous landscaped public plaza that serves the courts' staff and visitors.
Stage Two works involved the demolition of the existing 1980's court house and the completion of the forecourt.
type

ECI THEN CONSTRUCT ONLY

value

$70 MILLION

period

21 months
THE MULTI-LEVEL FACILITY INCLUDES SIX COURTROOMS, A CUSTODIAL ZONE, SECURITY FACILITIES, JUDICIAL CHAMBERS, ADMINISTRATIVE AREAS AND ASSOCIATED AMENITIES.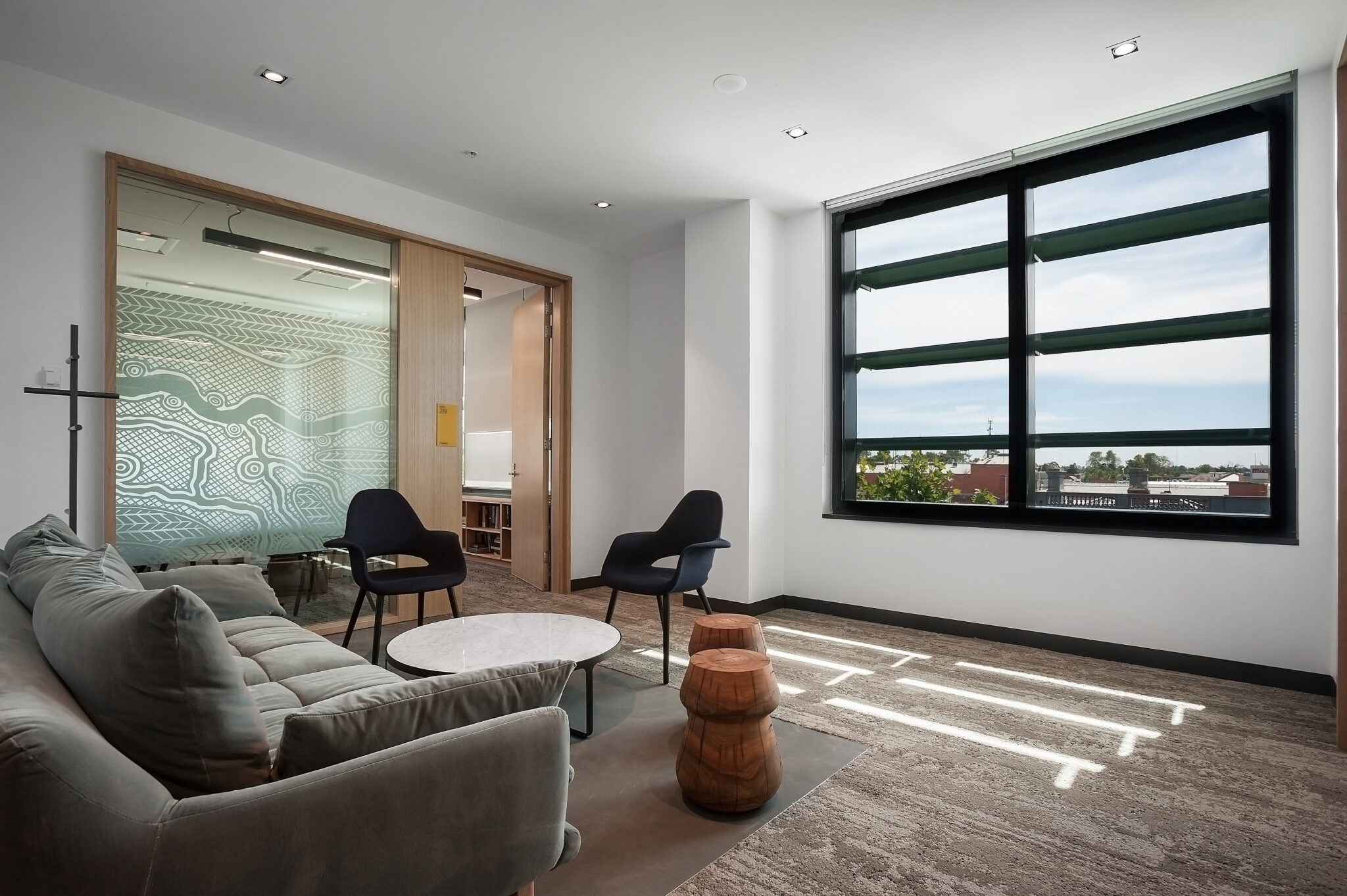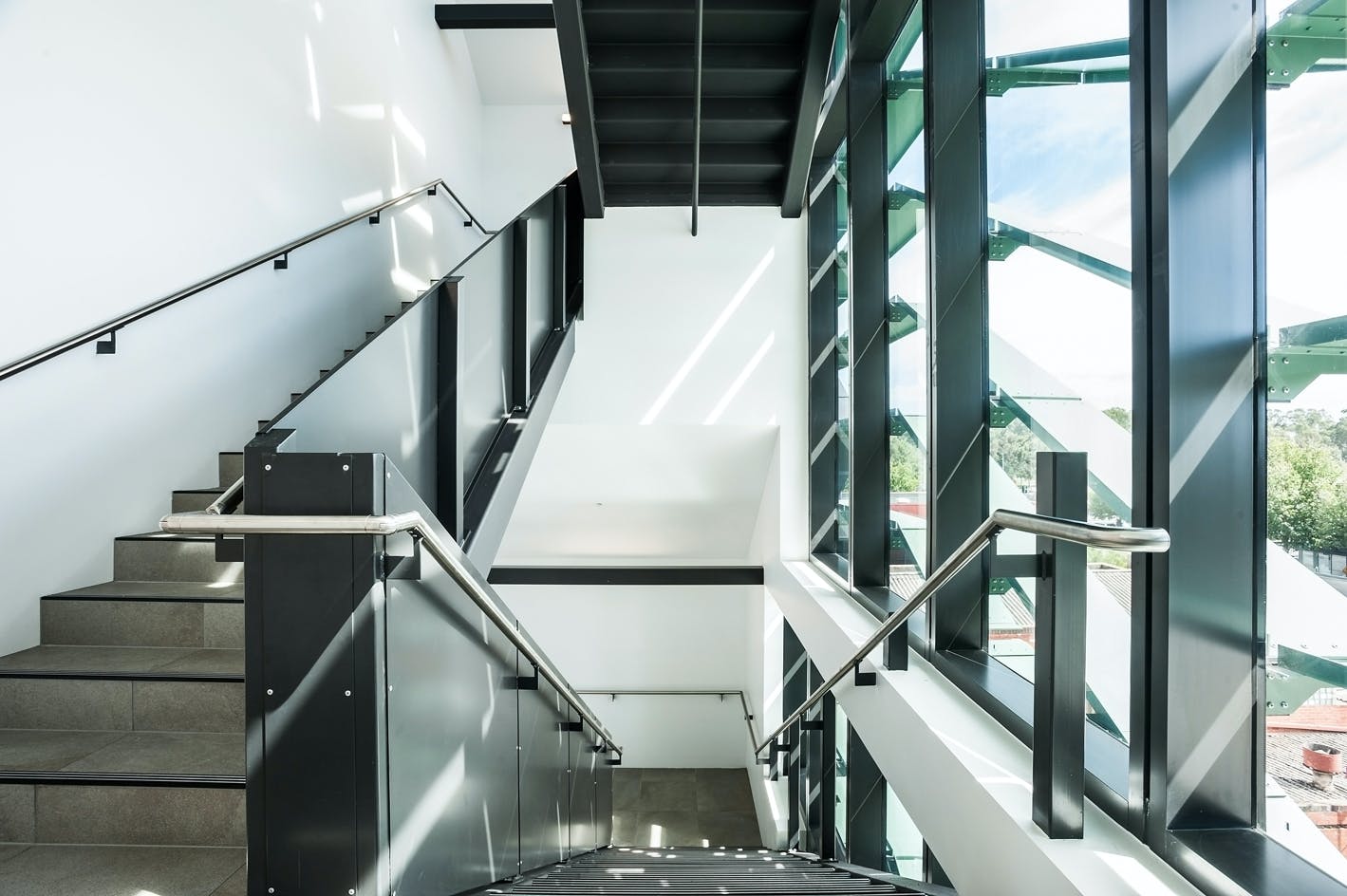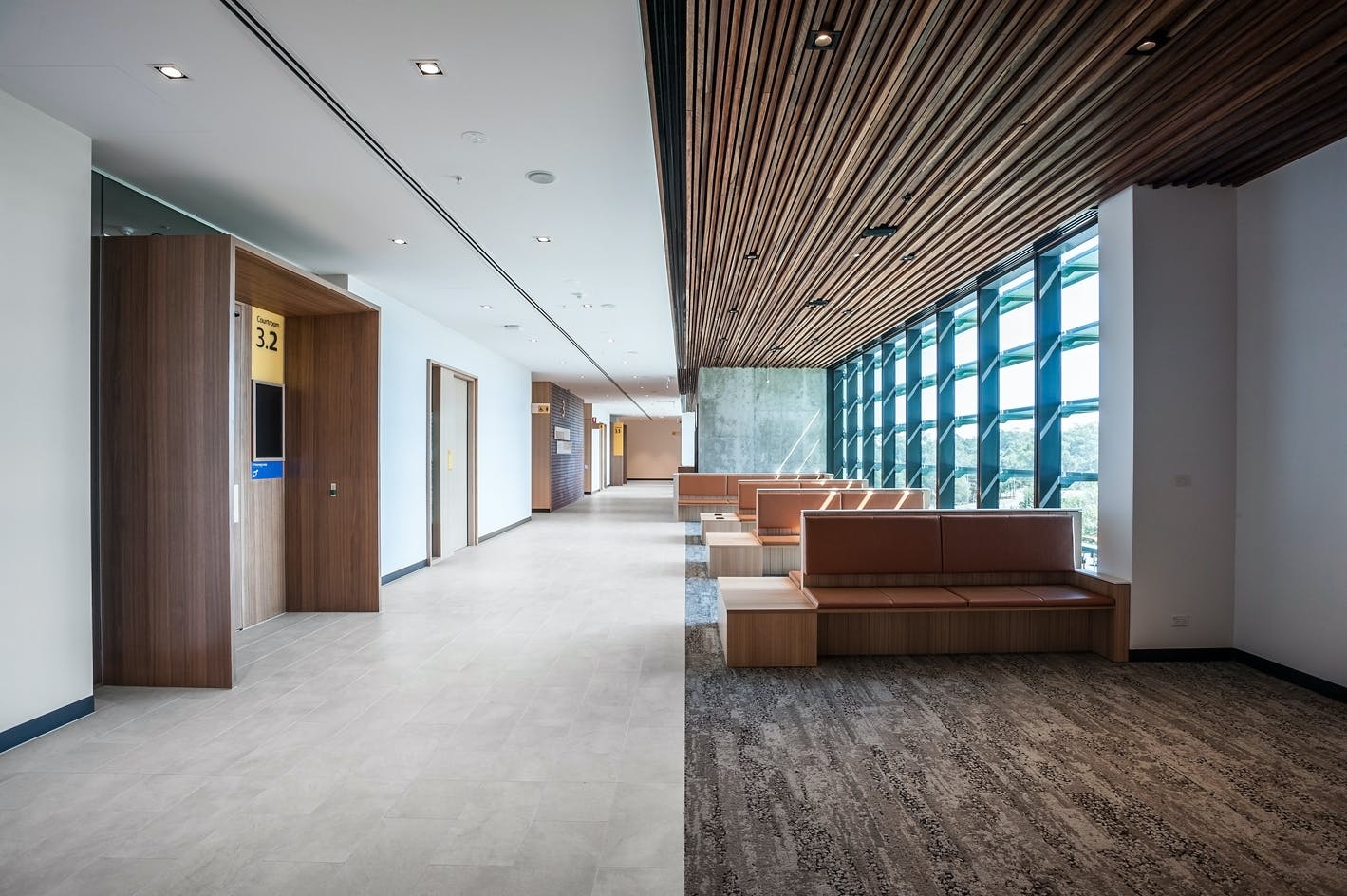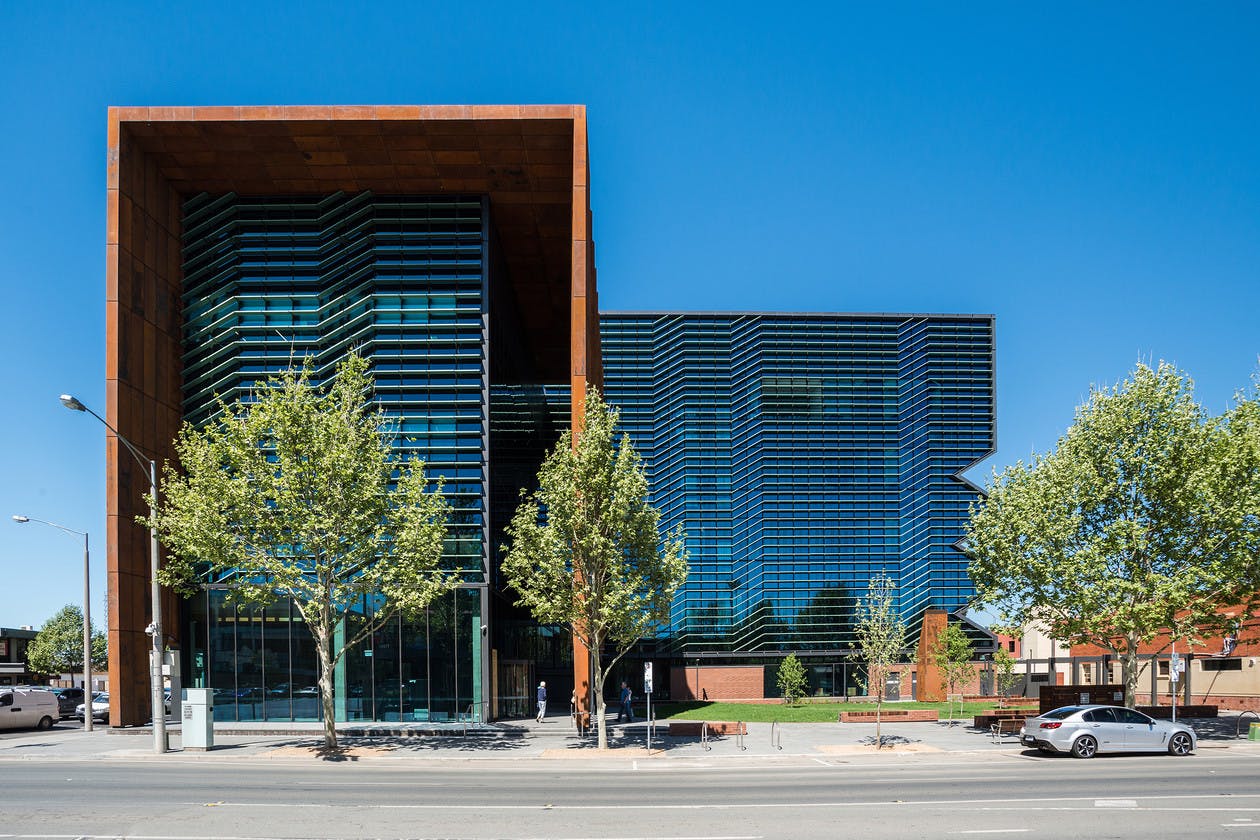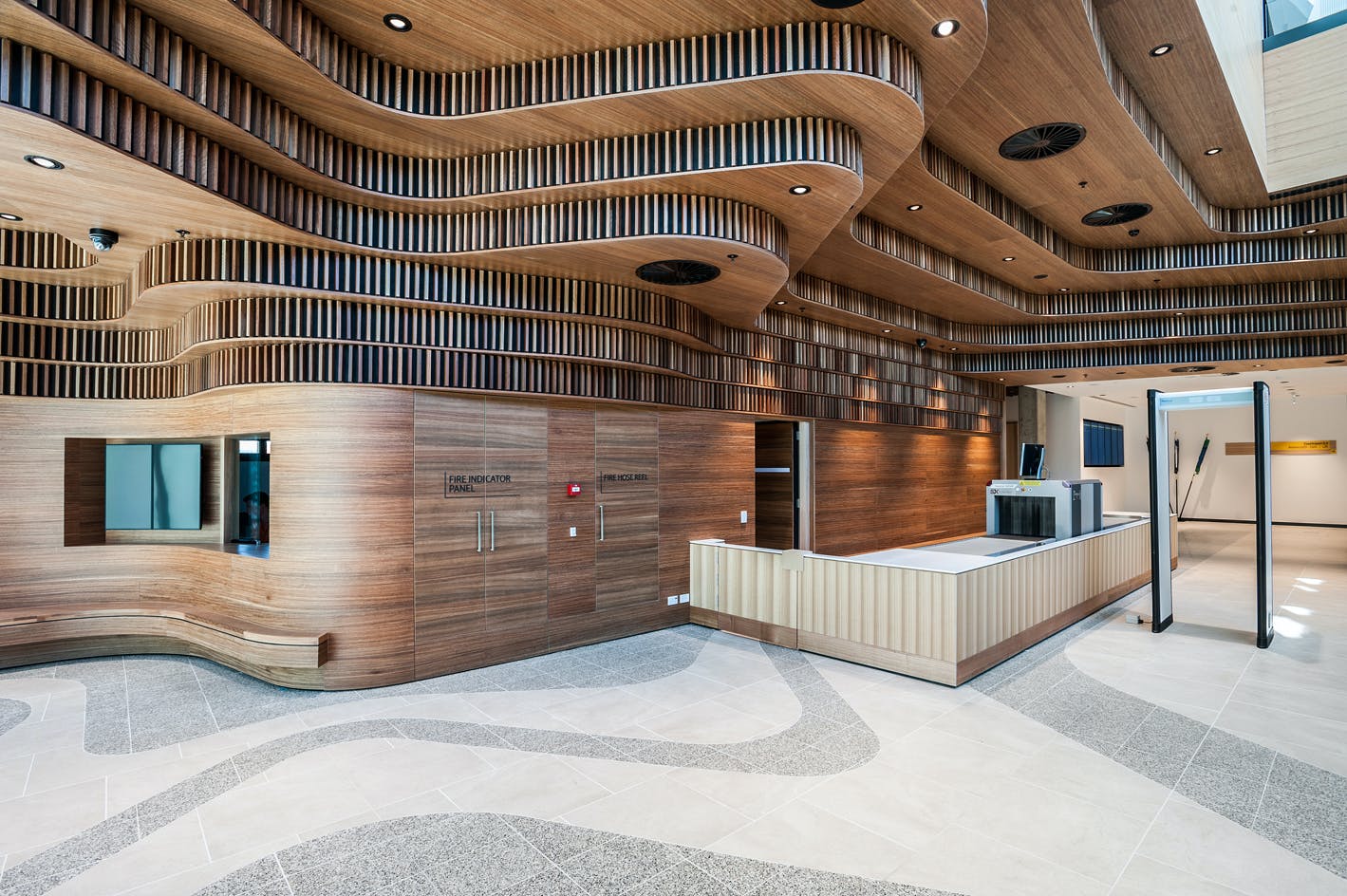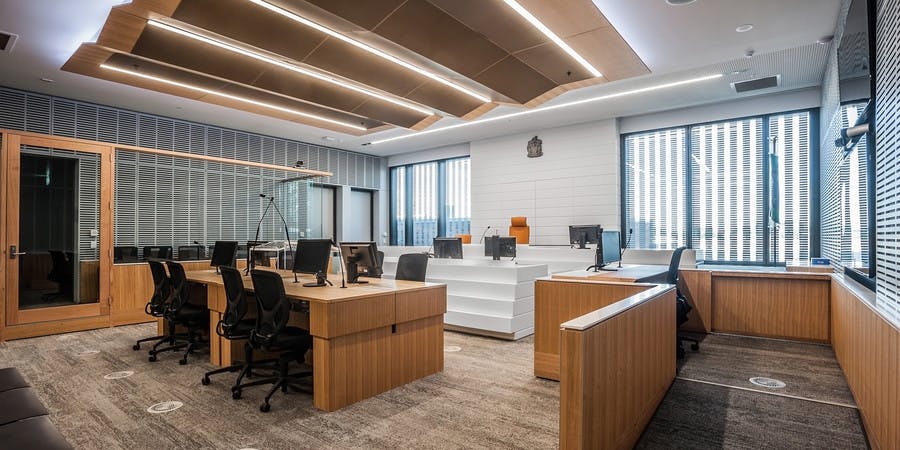 "THE PROJECT WAS DELIVERED ON TARGET AND I WOULD SAY THAT AT THE END OF THE DAY IT IS A BLOODY GOOD BUILDING. IT IS A QUALITY PRODUCT WHICH THEY REALLY DELIVERED WELL. THE FINISHES ARE EXCELLENT."
BRIAN STEPHENSON, DEPT OF CORRECTIONS
THE STRATEGY TO CONSTRUCT THE NEW COURT BUILDING, BEFORE DEMOLISHING THE EXISTING 1980S COURT, WAS DESIGNED SO THAT LEGAL PROCEEDINGS COULD CONTINUE UNHINDERED.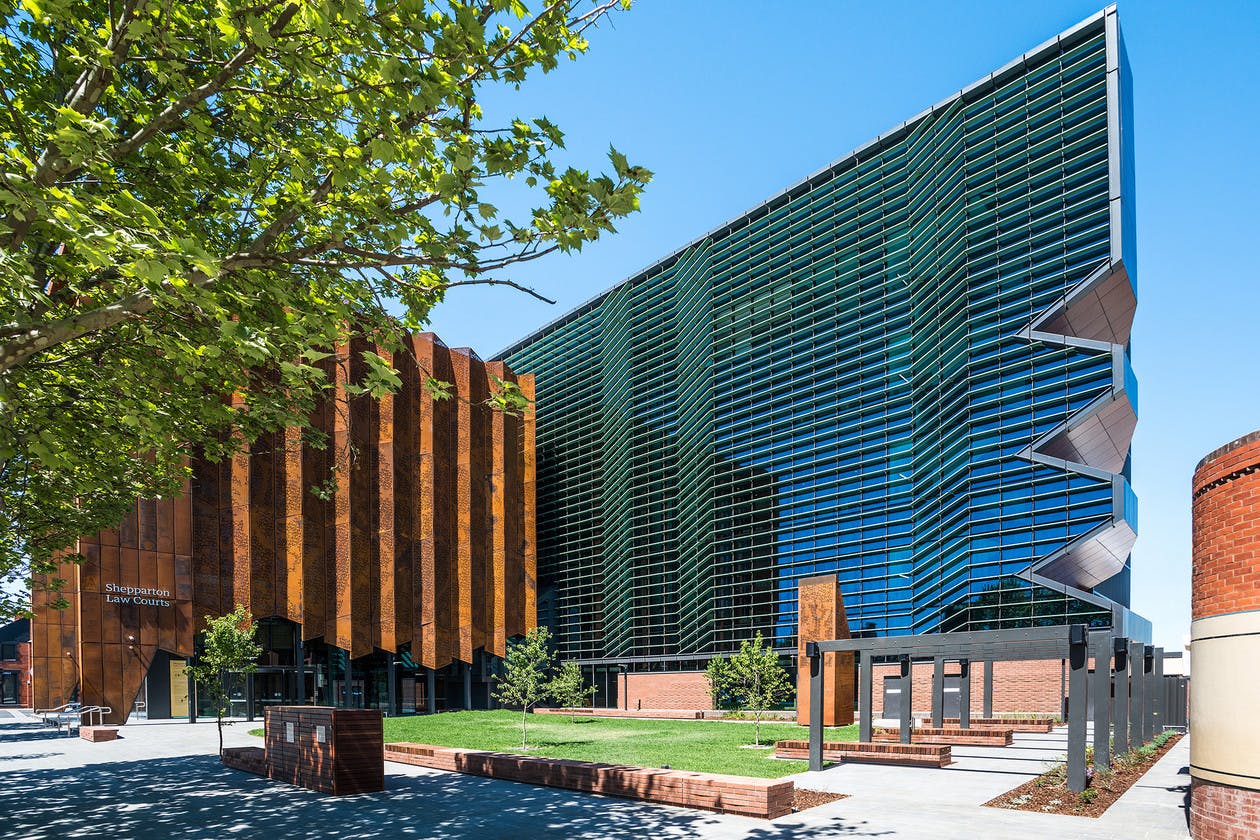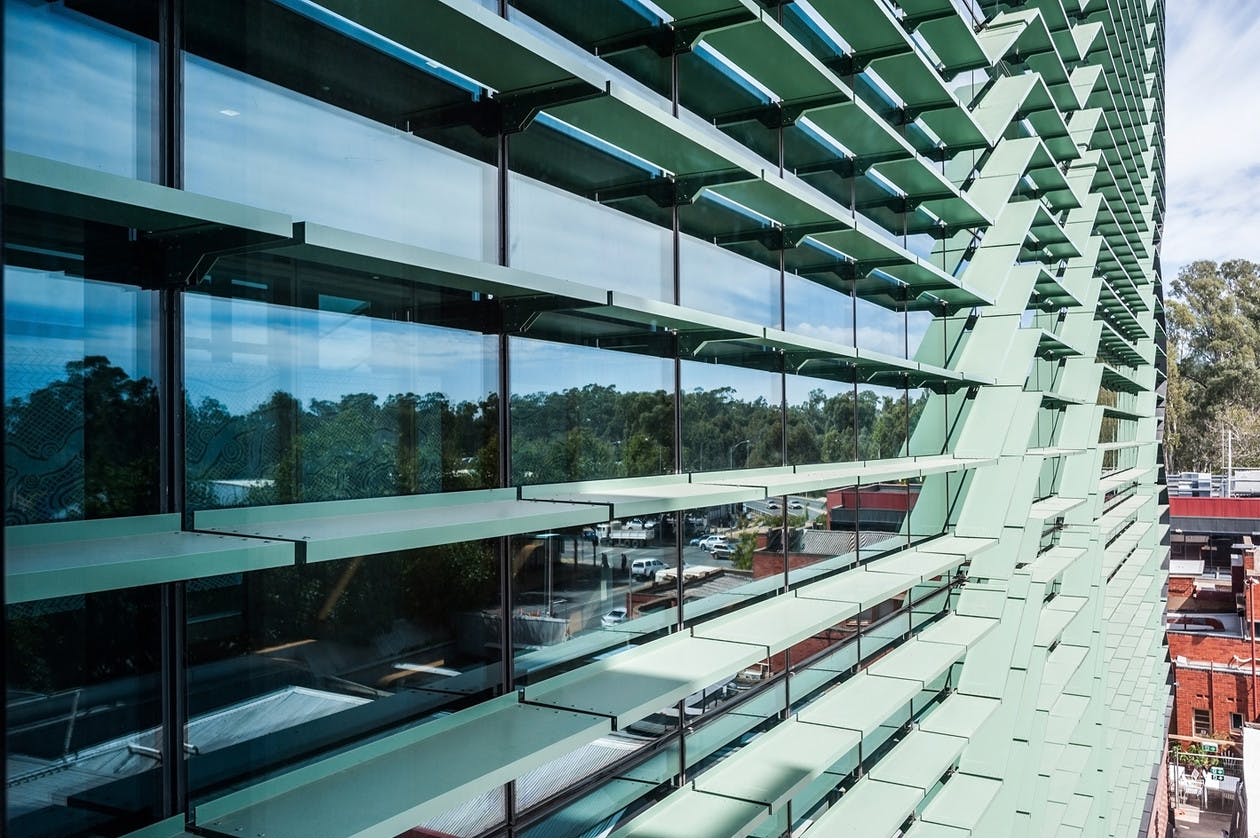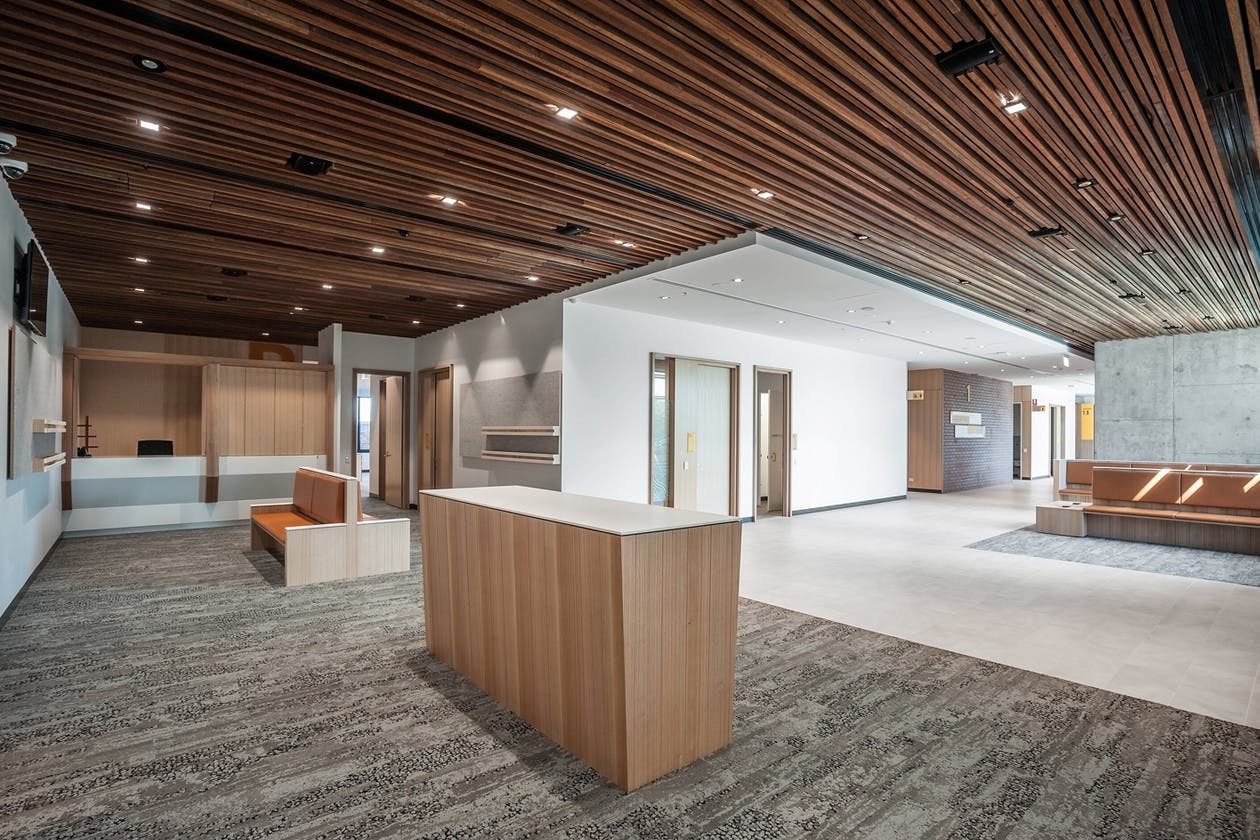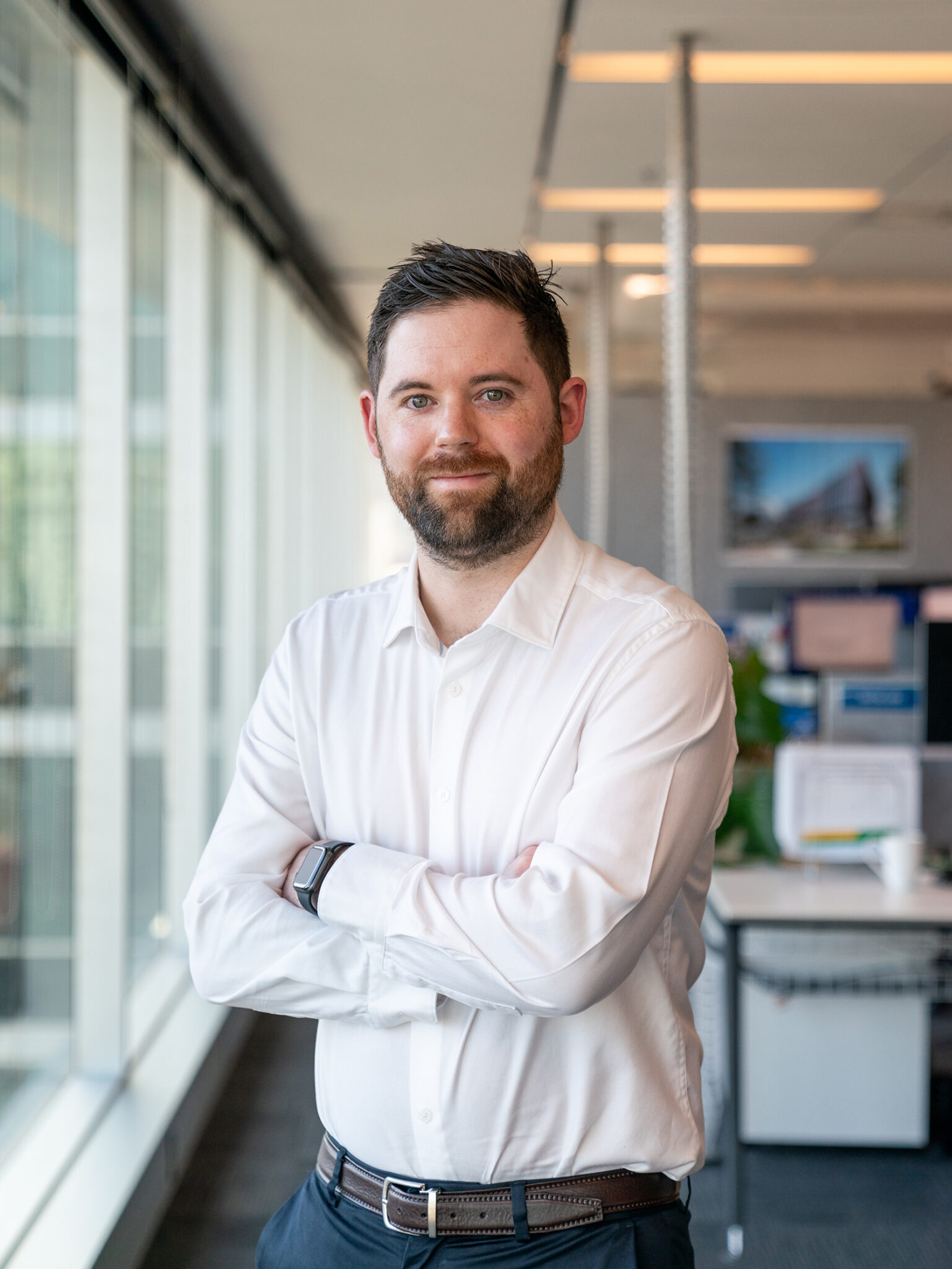 "FOR ME, ONE OF THE BEST THINGS ABOUT WORKING ON SHEPPARTON LAW COURTS WAS THAT MY DAD, WHO HAS BEEN WITH ADCO FOR MANY YEARS, WAS THE SENIOR ESTIMATOR ON THE TENDER. IT WAS GREAT TO BE INVOLVED IN DELIVERING A PROJECT THAT HE HAD HELPED TO SECURE."
CHRIS DUFF, CONTRACTS ADMINISTRATOR