ST KILDA FOOTBALL CLUB MOORABBIN RESERVE
Moorabbin, VIC
Moorabbin, VIC

ST KILDA FOOTBALL CLUB MOORABBIN RESERVE
ADCO secured the $27 million RSEA park project for St Kilda Football Club via an early contract involvement model before proceeding on to a Design & Construct contract for the main works. Project work involved the construction of St Kilda FC's new administrative and training facilities at their old grounds in Moorabbin. Stage 1 works included an open office with meeting rooms, breakout space and staff amenities, warm-up facilities and a gym, a basketball court, changing rooms, umpire facilities and an enhanced entertainment venue with public toilets, gaming machines, bistro and merchandise shop.
During the works, a temporary on-site relocation of the gaming machines was required followed by relocation into the new facility once works were complete. Stage 1 works were successfully completed well ahead of programme. Stage 2 works involved the construction of a new wing for the local community football department, including the Sandringham Dragons, SFL & SJFL organisations.
The new facility includes administration office with staff amenities plus coaches' room, changerooms, warm-up area, recovery baths umpire facilities and the completion of the main entry foyer with reception, St Kilda FC museum, shop and a multimedia display board, landscaping, hardstand areas and a bus drop off lane. Part of the final works involve the addition of the AFLW office and training facilities.
type

ECI, THEN DESIGN & CONSTRUCT

value

$27 million

period

20 MONTHS
NEW FACILITIES HAVE HAD AN IMMENSELY POSITIVE IMPACT ON THE PLAYING GROUP, MEMBERS AND FANS ALIKE.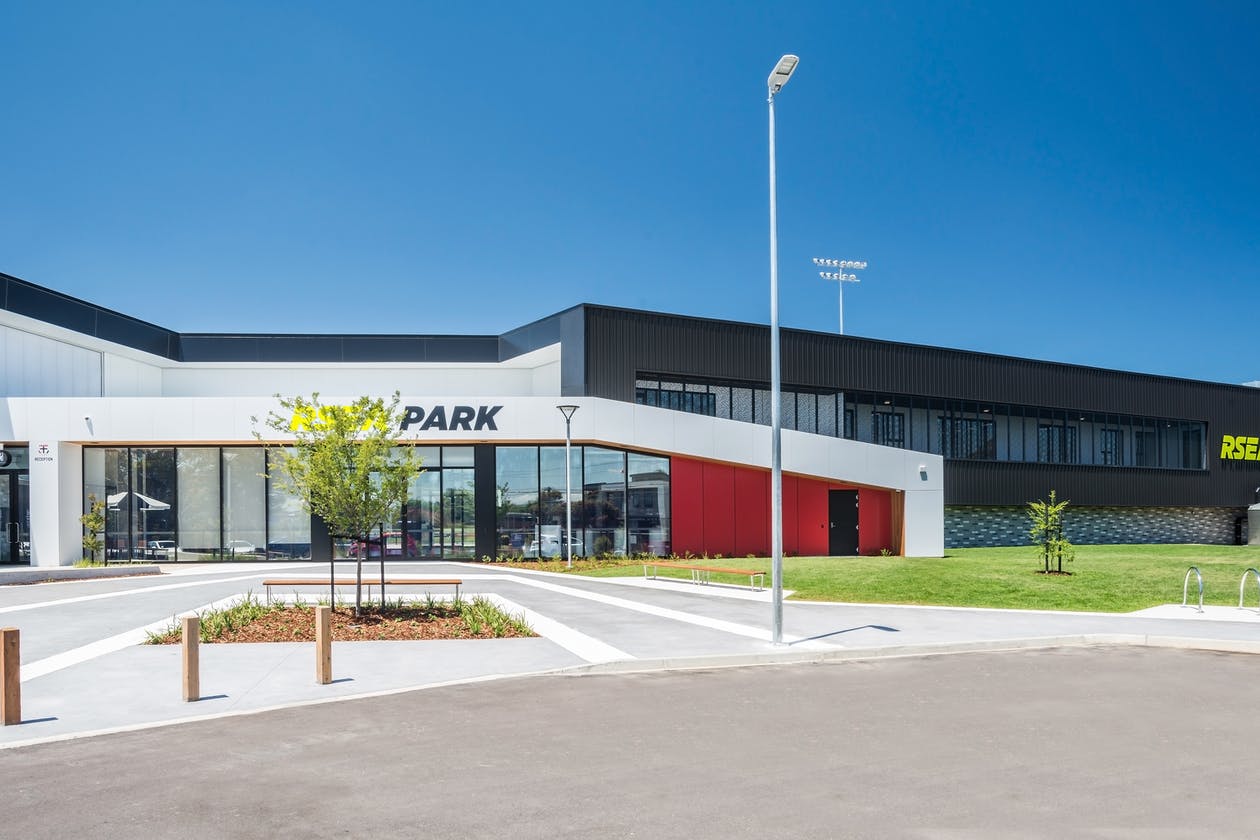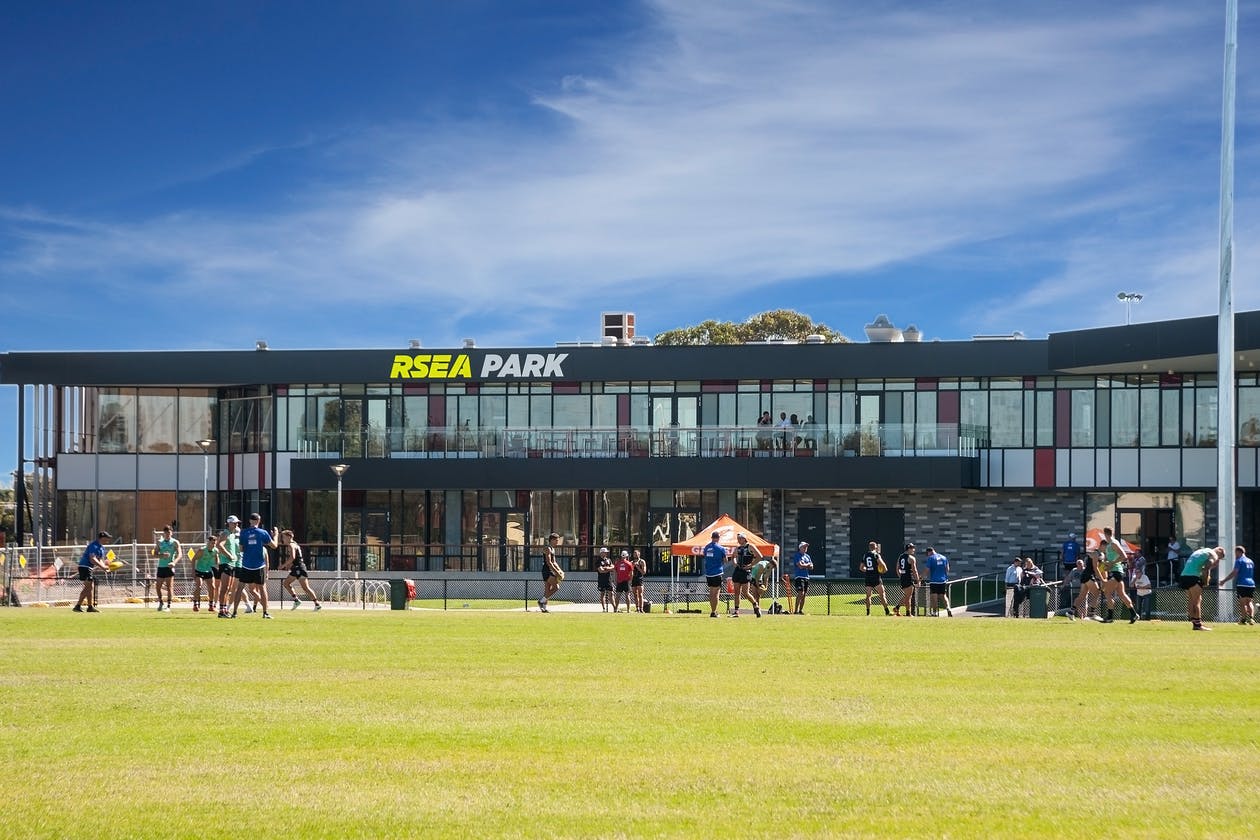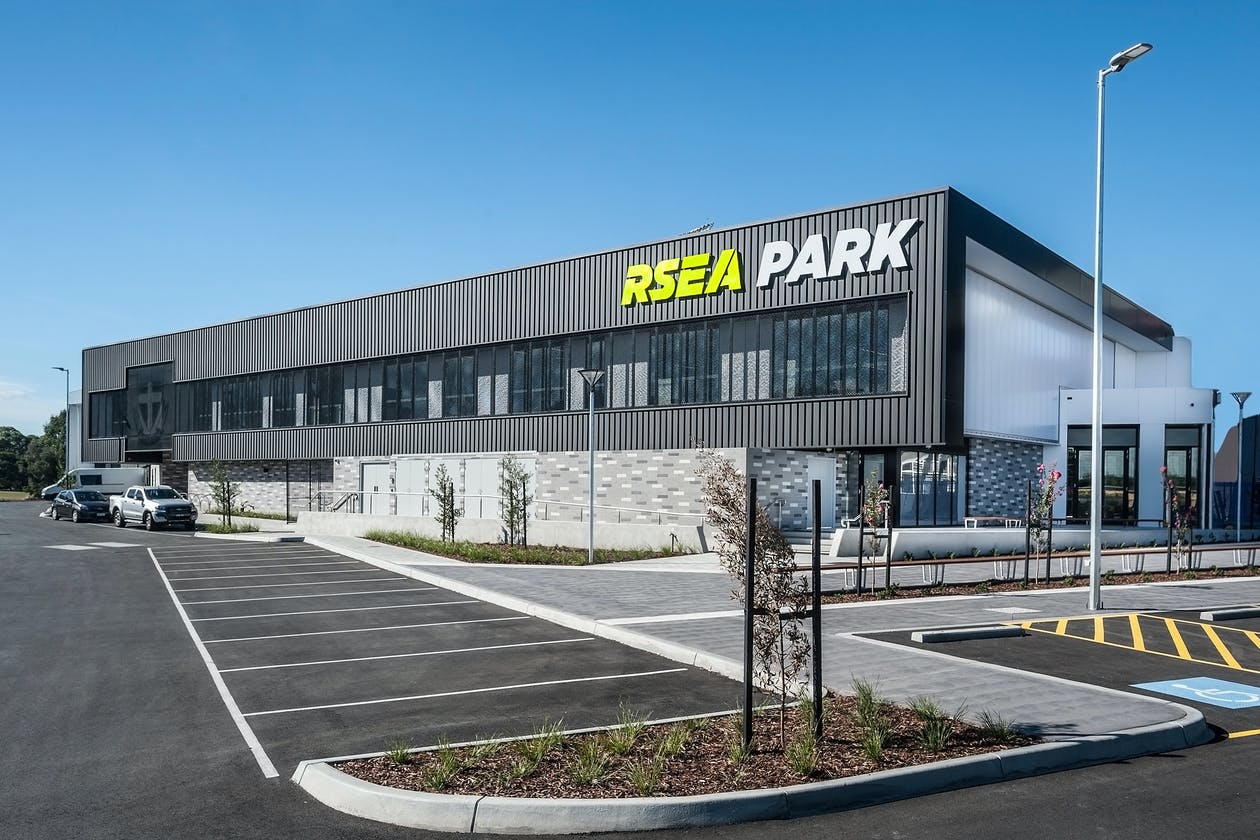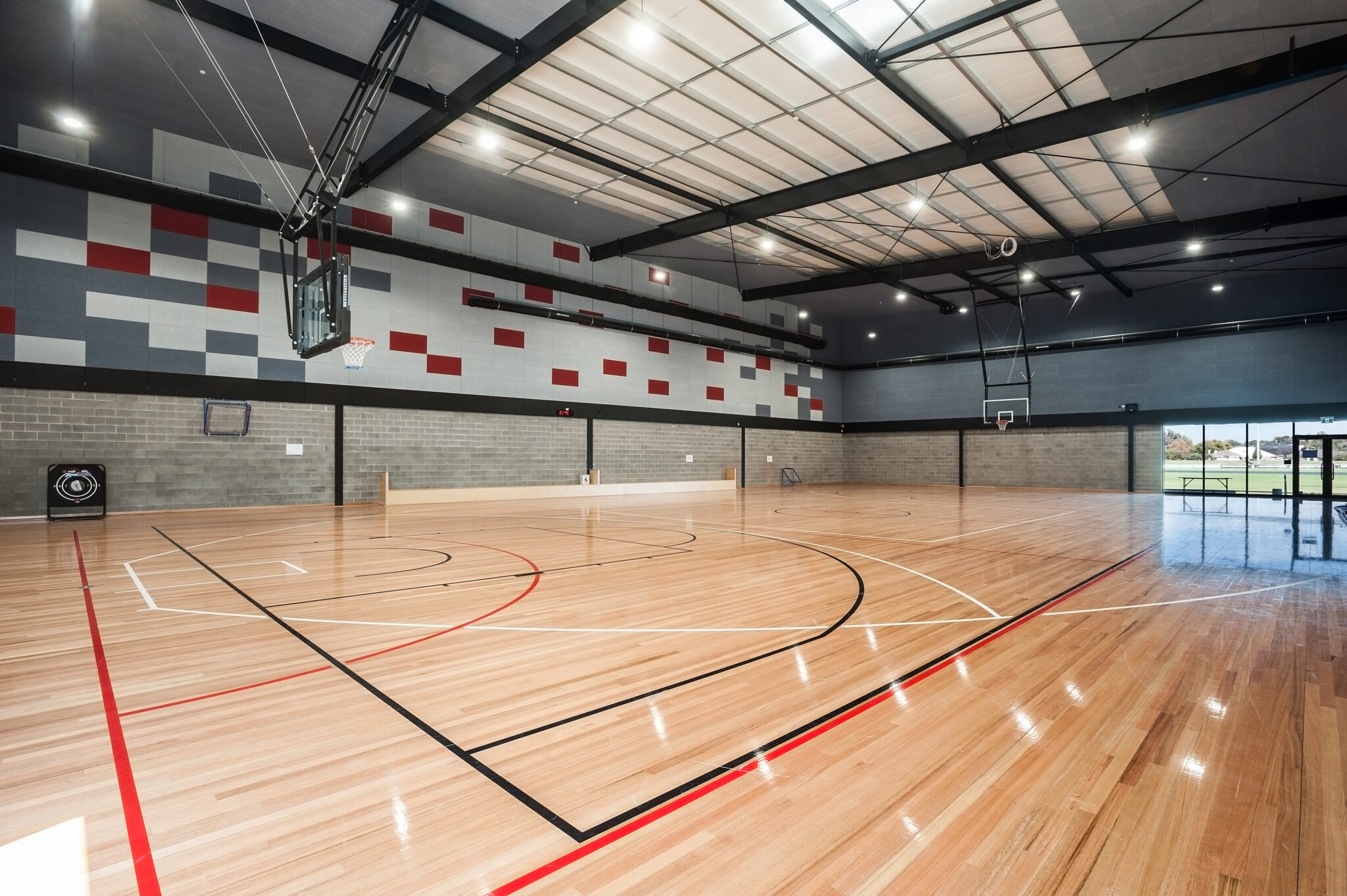 THE REDEVELOPMENT OF THIS FACILITY SAW ST KILDA RETURN TO ITS SPIRITUAL HOME OF MOORABBIN RESERVE.