SwanCare Aged Care
Perth, WA
Perth, WA

SwanCare Aged Care
ADCO was named Builder of Choice for SwanCare's $30 million development.
The project comprised of the construction of a new, 120-bedroom aged care facility located on the Bentley Park campus at 1-3 Allen Court, approximately 10kms from Perth CBD.
As part of the redevelopment of their existing 1,000 resident Bentley Park campus, SwanCare's new aged care facility provides a new standard in aged care living. This industry-leading $30m complex delivers modern living spaces and integrated centralised services over 4 storeys, allowing SwanCare to also service their wider precinct while offering the best quality of life for their residents.
The project also includes a new basement visitor parking space and a separate delivery area together with external works, hard and soft landscaping and a new cafe facility linked to the existing building.
type

DESIGN & CONSTRUCT

value

$30 million

period

12 MONTHS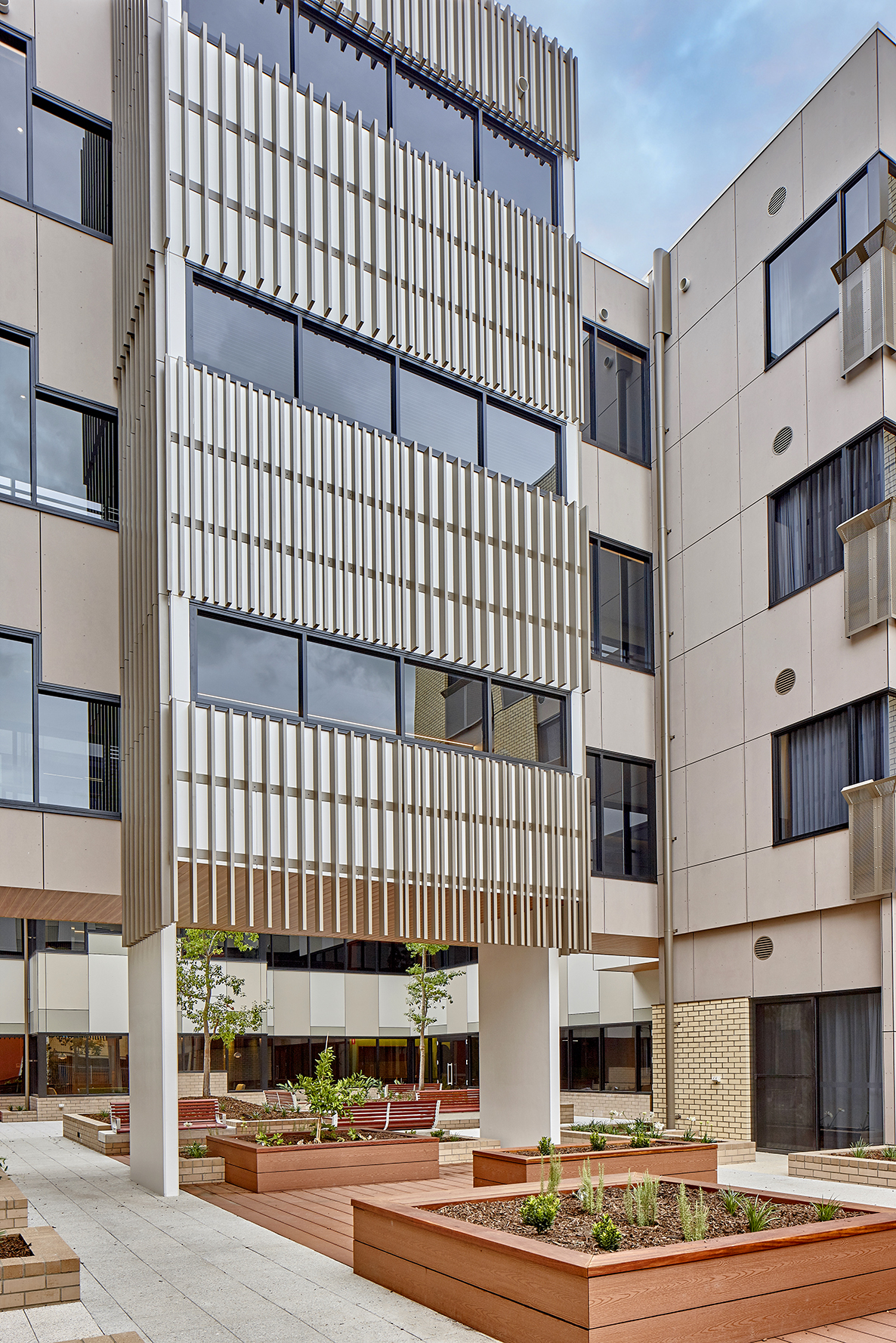 THIS INDUSTRY-LEADING $30M COMPLEX DELIVERS MODERN LIVING SPACES AND INTEGRATED CENTRALISED SERVICES OVER 4 STOREYS
THE PROJECT ALSO INCLUDES A NEW BASEMENT VISITOR PARKING SPACE AND A SEPARATE DELIVERY AREA TOGETHER WITH EXTERNAL WORKS, HARD AND SOFT LANDSCAPING AND A NEW CAFE FACILITY LINKED TO THE EXISTING BUILDING.