The Canopy
Lane Cove, NSW
Lane Cove, NSW

The Canopy
Design defines ADCO as much as construction quality. This $85 million project involved the redevelopment of Lane Cove's village parking into a dynamic, multi-purpose public space.
Construction saw Rosenthal Avenue car park become a new, centralised green space, supported by 500 improved underground car parking spaces and an additional retail precinct.
The meticulously landscaped green space offers the community a new amphitheatre, play equipment, space for seven restaurants with indoor and outdoor seating, BBQ facilities, amenities, extensive landscaping and a 'green wall' vertical garden and a footbridge providing pedestrian connectivity across Rosenthal Avenue. The space is complemented by eye-catching feature art, notably the large curved and raking canopy roof with mirror reflective shingles and skylight.
ALDI and Coles are anchor tenants, with stores located one level below ground, accessible from both park and car park levels.
type

ECI THEN DESIGN & CONSTRUCT

value

$85 million

period

34 MONTHS
THE SPACE IS COMPLEMENTED BY EYE-CATCHING FEATURE ART, NOTABLY THE LARGE CURVED AND RAKING CANOPY ROOF WITH MIRROR REFLECTIVE SHINGLES AND SKYLIGHT.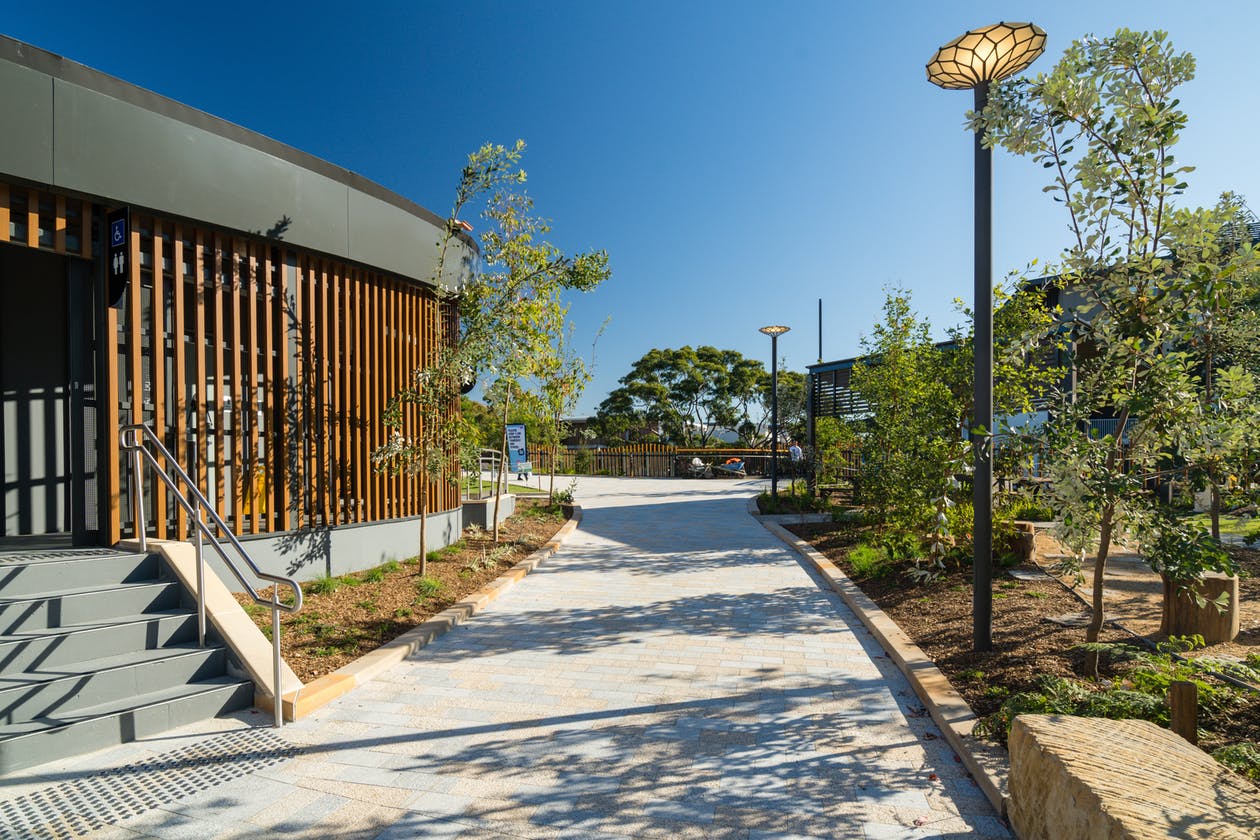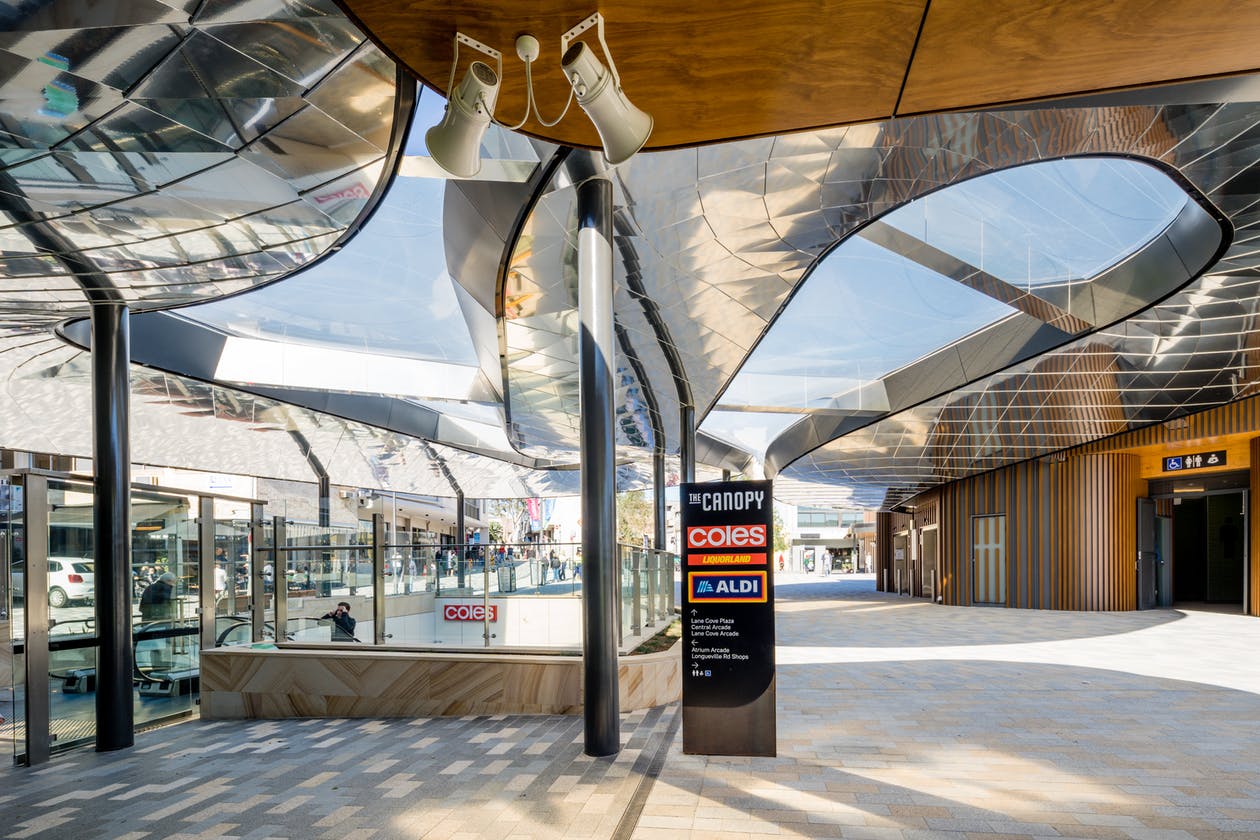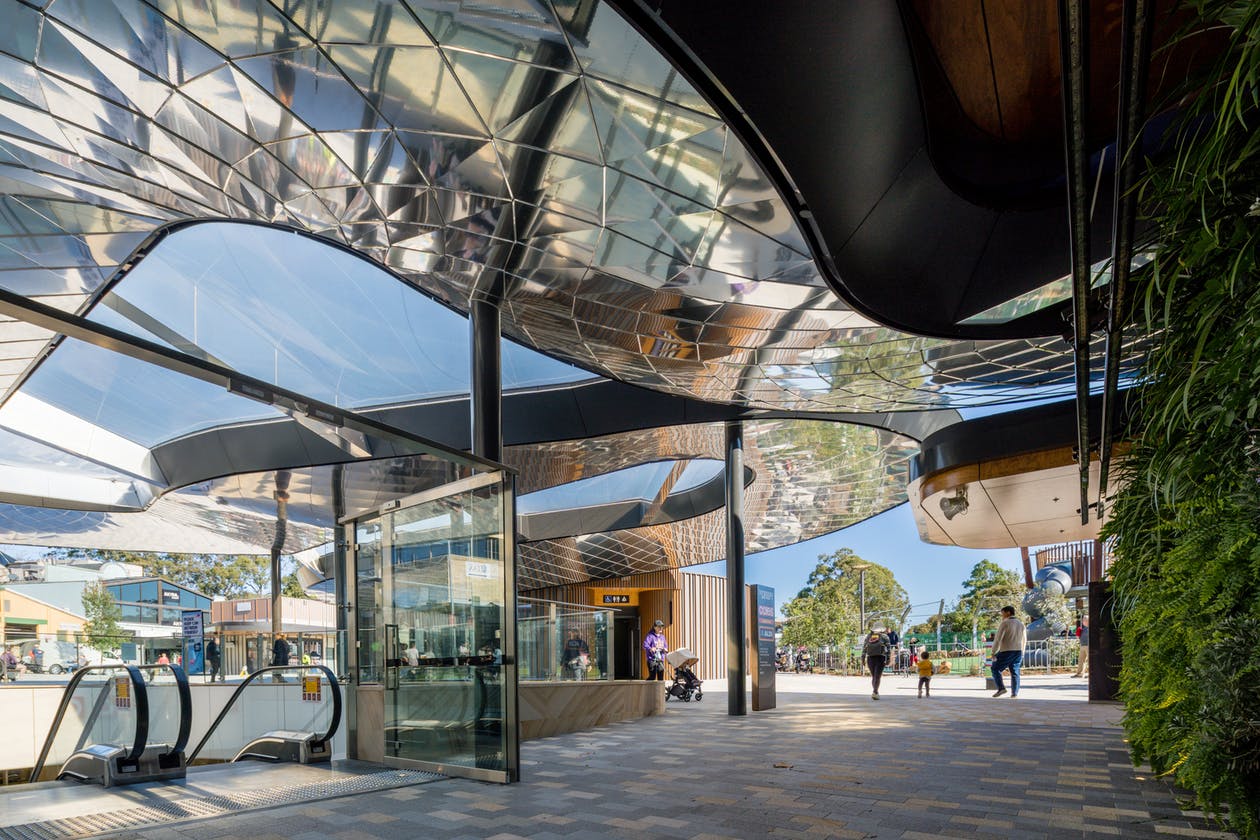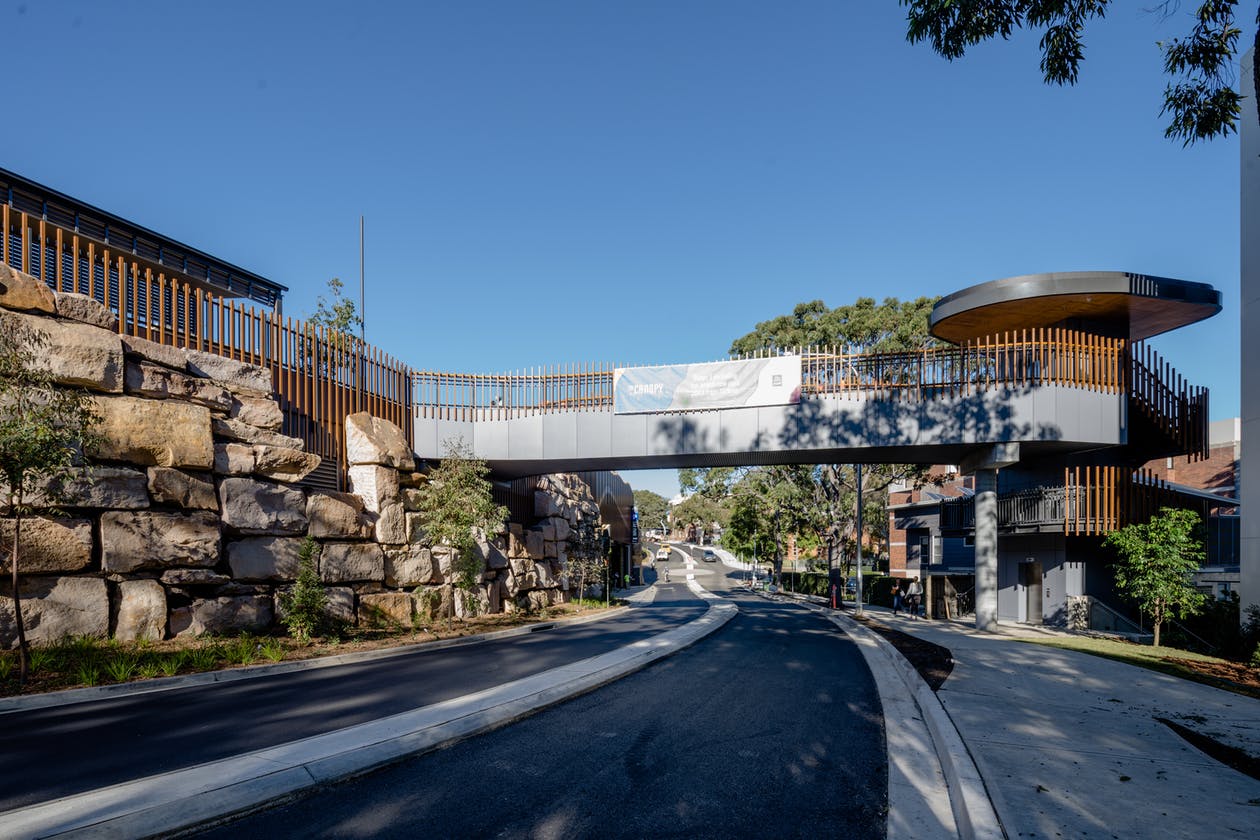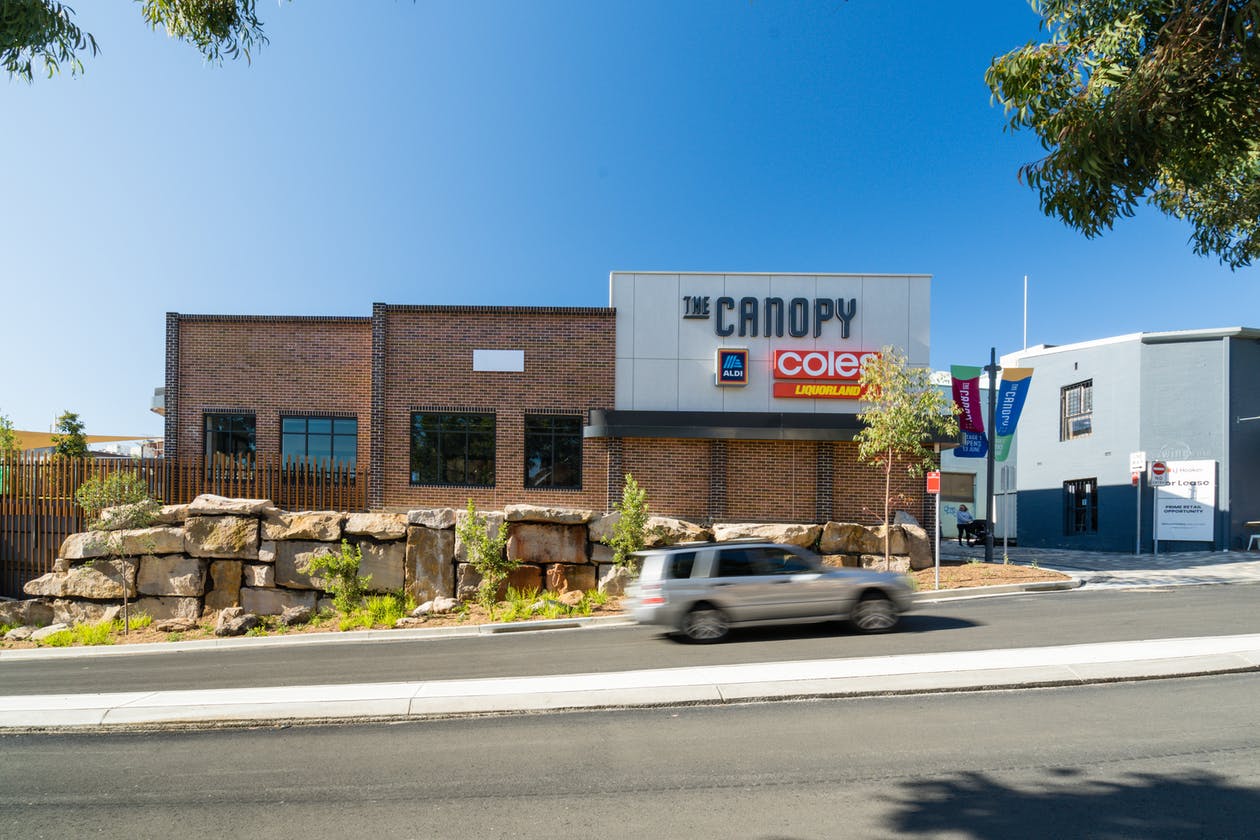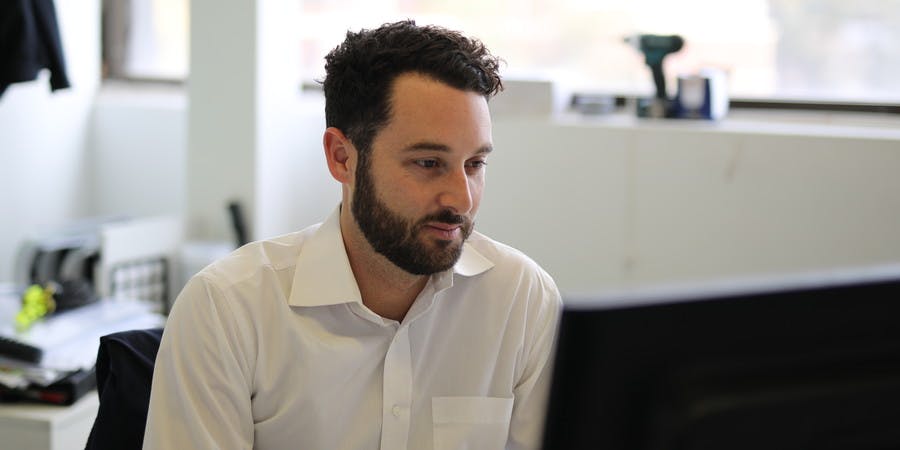 "THE ADCO TEAM WAS THRILLED TO WORK ON THE PROJECT, WITH MANY OF US HAVING WORKED TOGETHER BEFORE, IT WAS GREAT TO GET THE BAND BACK TOGETHER. WE ENJOYED FLEXING OUR COMMUNITY ENGAGEMENT MUSCLES TO MAKE SURE IT WAS A PROJECT CELEBRATED BY THE COMMUNITY THROUGHOUT CONSTRUCTION AS WELL AS AT HANDOVER."
NICK LYONS, PROJECT MANAGER
THE GREEN SPACE OFFERS THE COMMUNITY A NEW AMPHITHEATRE, PLAY EQUIPMENT, SPACE FOR SEVEN RESTAURANTS WITH INDOOR AND OUTDOOR SEATING, BBQ FACILITIES, AMENITIES, EXTENSIVE LANDSCAPING AND A 'GREEN WALL' VERTICAL GARDEN AND A FOOTBRIDGE PROVIDING PEDESTRIAN CONNECTIVITY ACROSS ROSENTHAL AVENUE.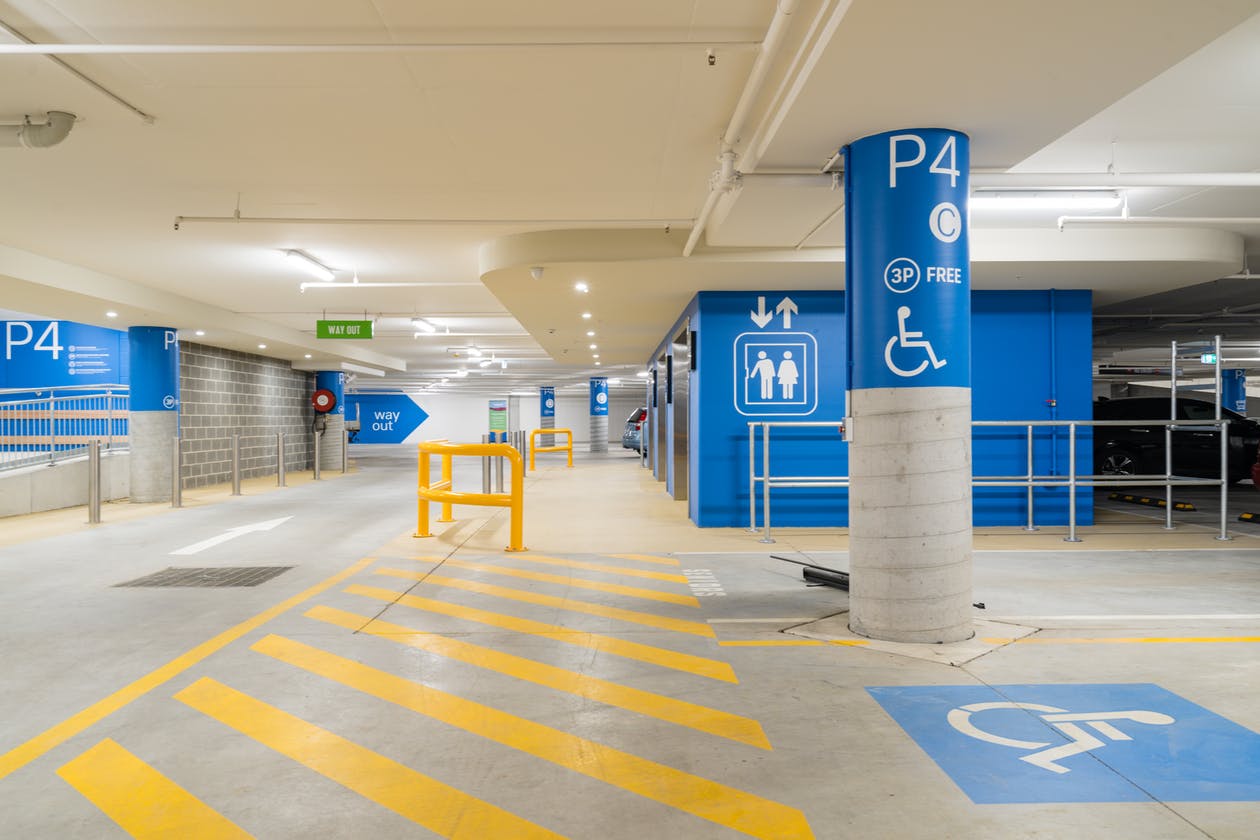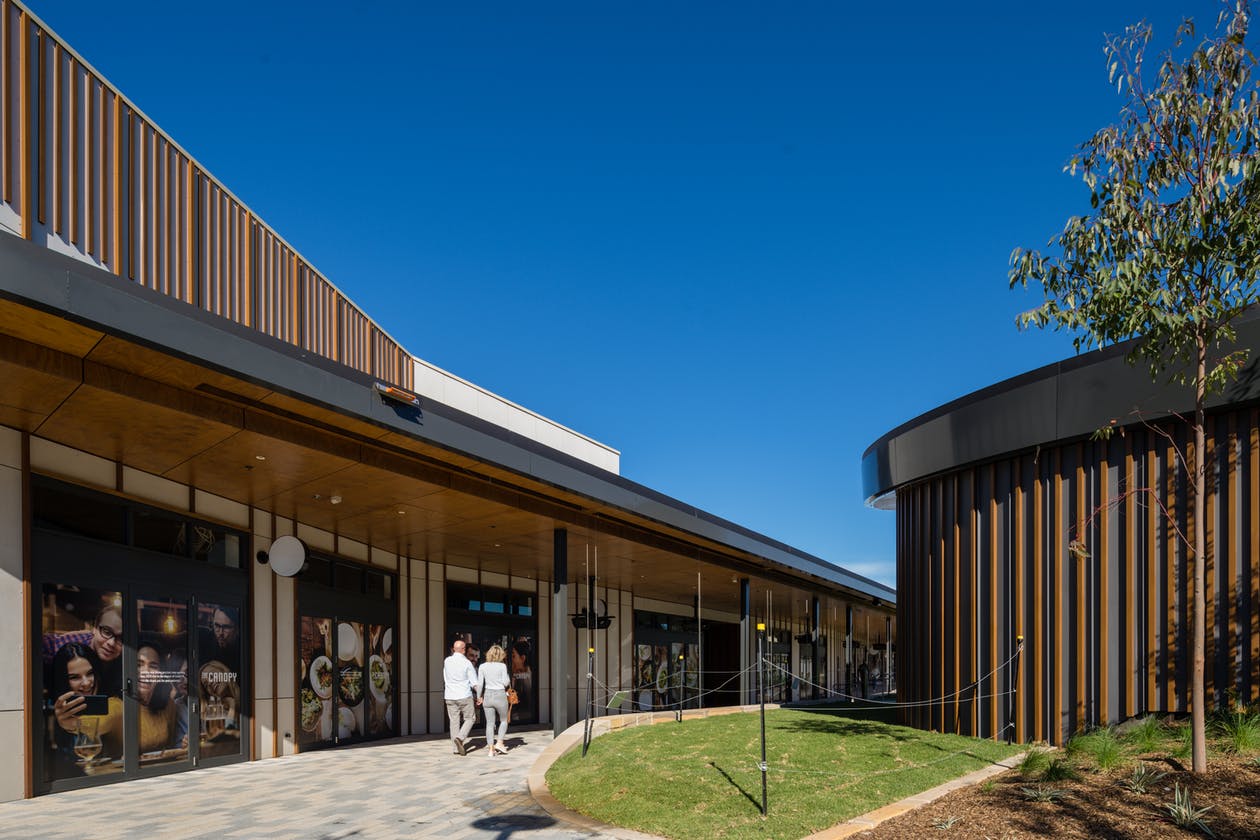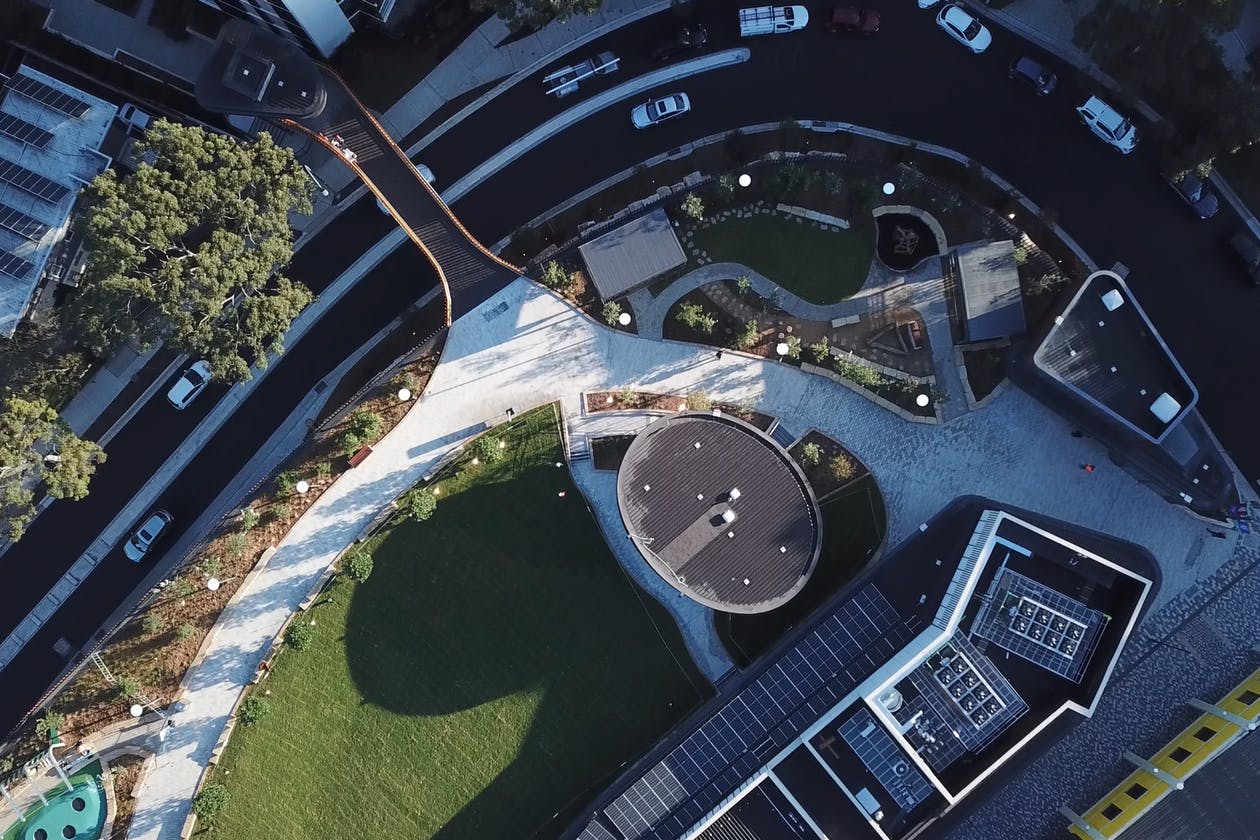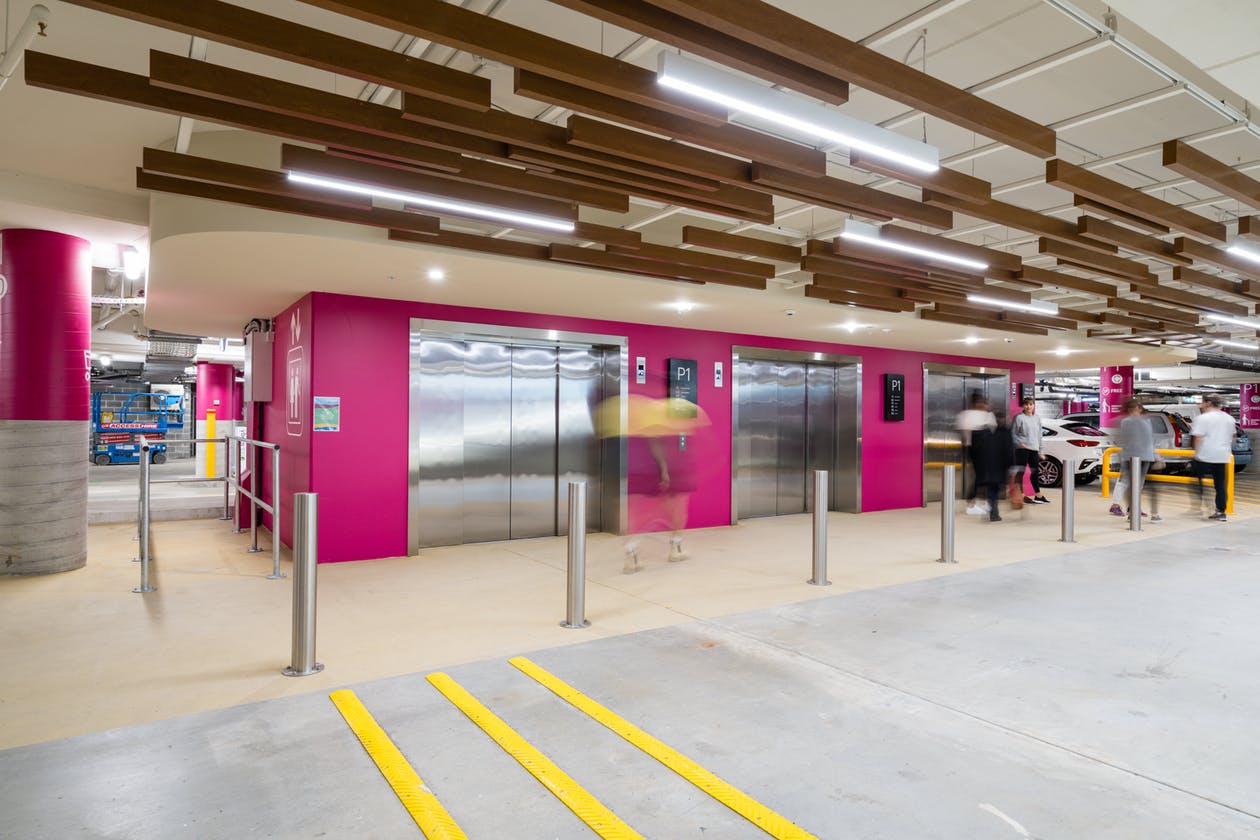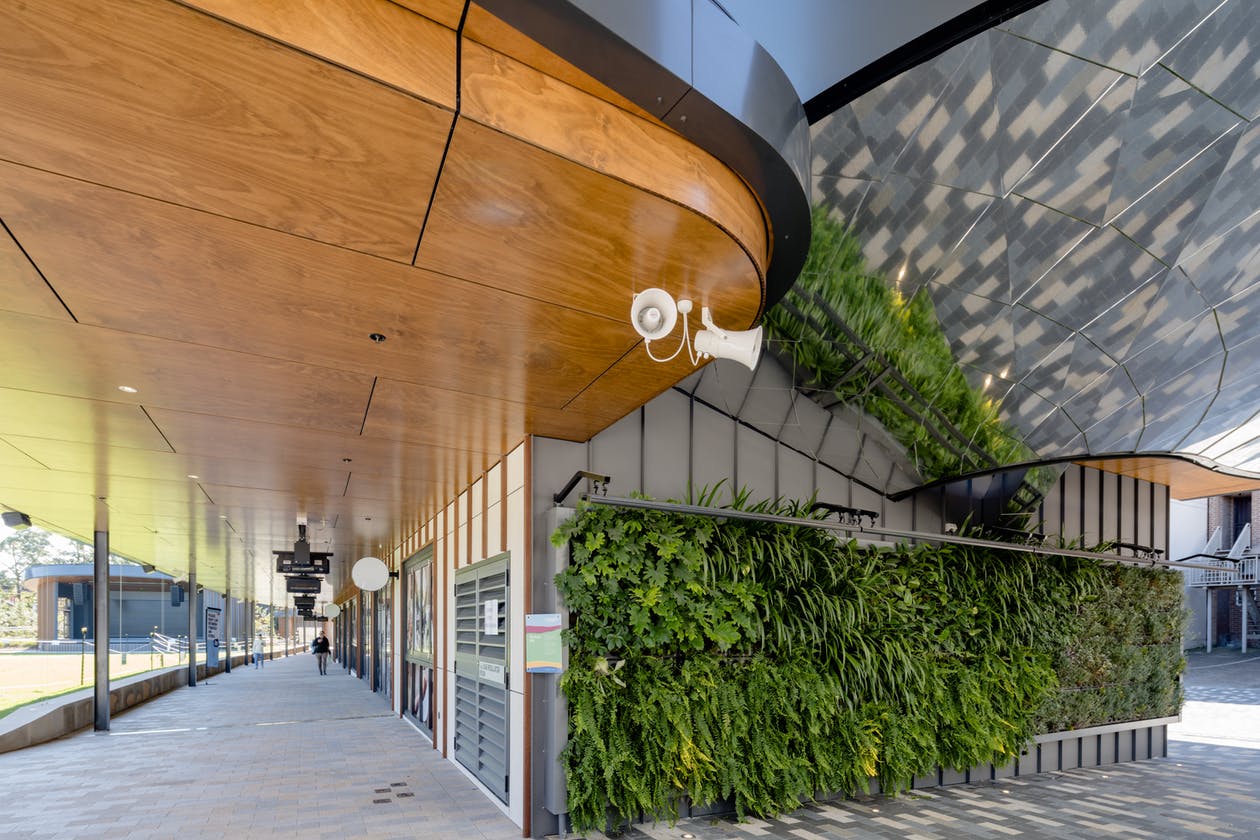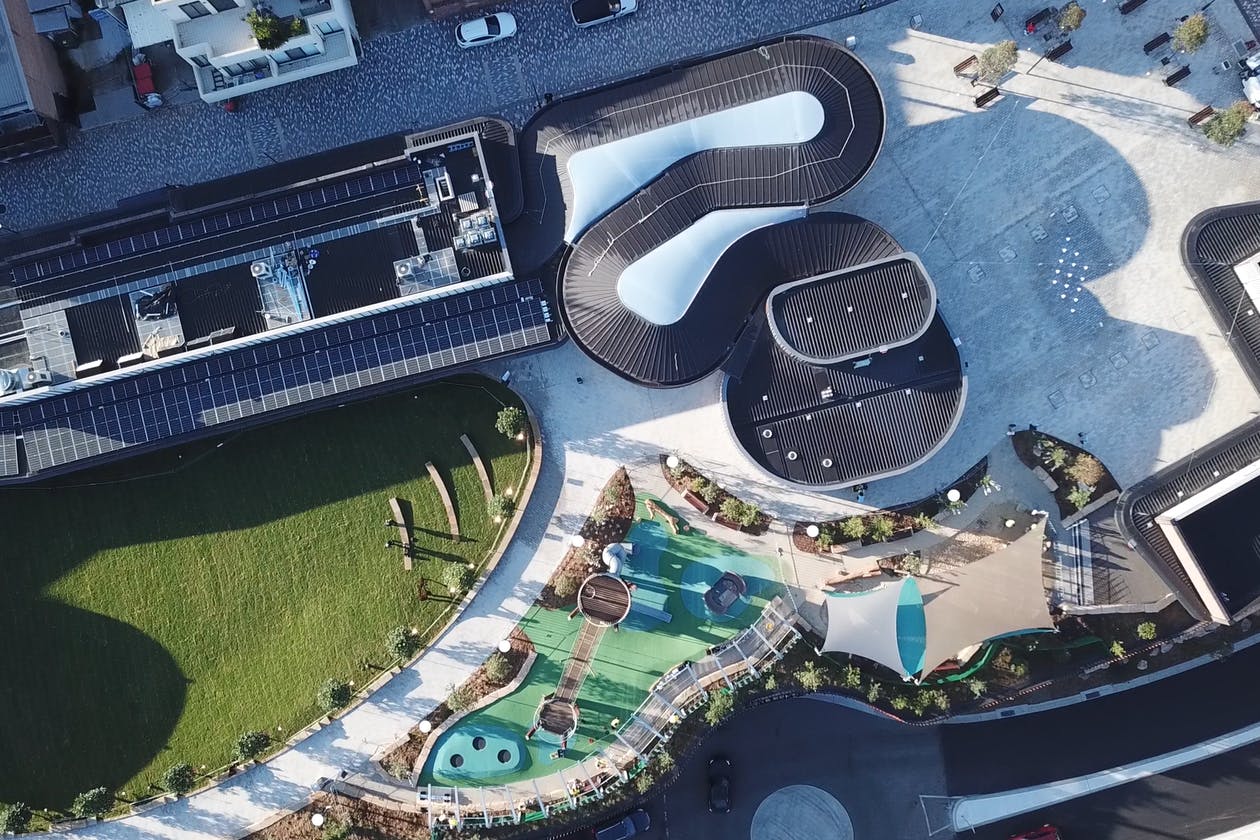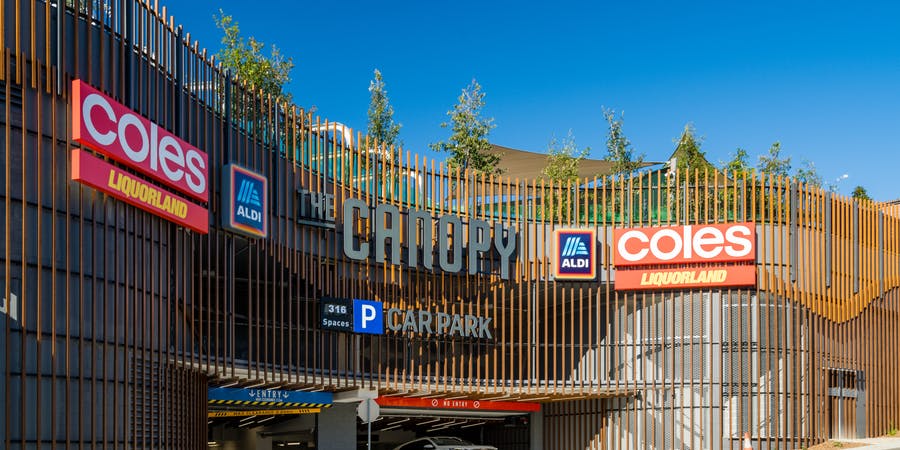 THE AMBITIOUS PROJECT SAW DEMOLITION OF AN AT-GRADE, 170-SPACE CAR PARK WHICH WAS REPLACED BY FOUR UNDERGROUND CARPARKING LEVELS OFFERING 500 SPACES AND TWO LARGE SUPERMARKETS UNDERNEATH 6000M2 OF GREEN, PUBLIC DOMAIN SPACE.