Virgin Australia Maintenance Facility
Brisbane Airport, QLD
Brisbane Airport, QLD

Virgin Australia Maintenance Facility
ADCO was engaged by Virgin Australia to construct the airline's first hangar at Brisbane Domestic Airport.
The hangar was designed to service Virgin's Brisbane based aircraft fleet. With a height of 24 metres and a clear span of 100 metres, the hangar is large enough to accommodate two Boeing 737-700 aircraft side-by-side or one of the larger airbus A340s. 5,000m² of office and storage space is located at the rear of the facility accommodating 240 office and maintenance staff.
The airside pavement works required adherence to aviation security protocols including workforce management, tool control registers, and security chaperones for site visitors.
The $20 million project, completed over 12 months, presented many challenges, particularly in relation to the site. As a large percentage of Brisbane Airport is founded on reclaimed land from Moreton Bay, the marine clay soils and high water table required the use of precast piles which were driven 30 metres below ground level. A 50-tonne macro roller was used to compact the sub-grade and a temporary bridging layer was utilised to ensure crane traffic did not disturb the sub-grade prior to the pouring of the concrete slabs.
type

CONSTRUCT ONLY

value

$20 MILLION

period

12 months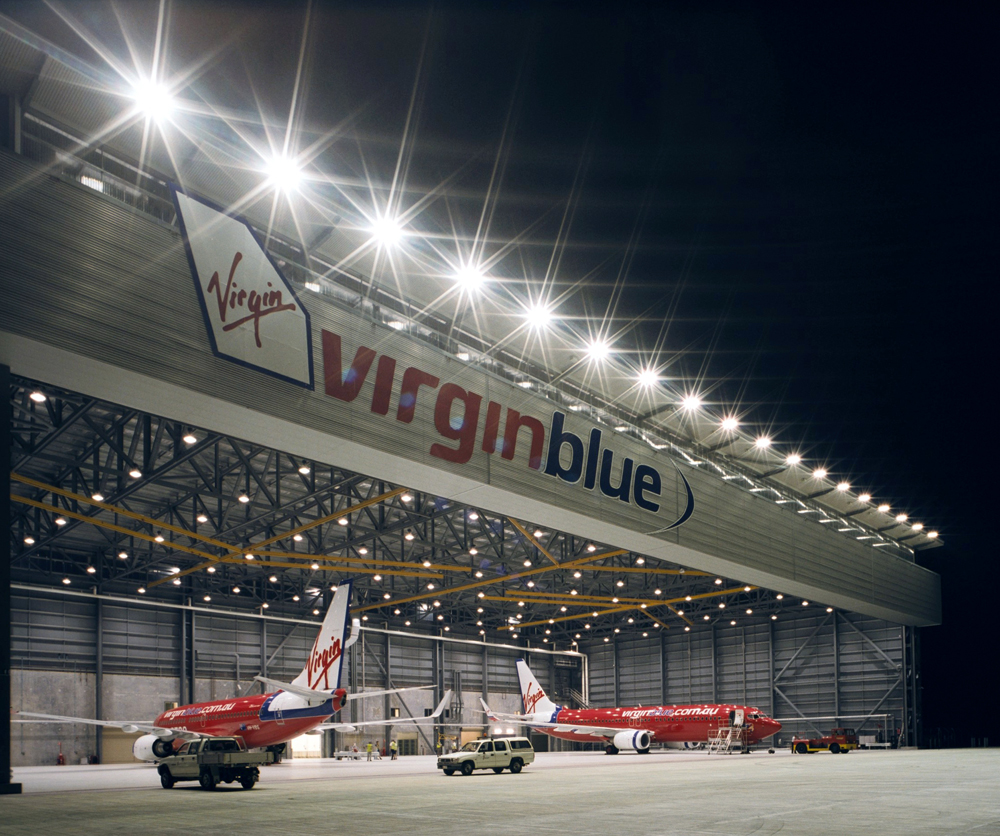 THE PROJECT ALSO INCORPORATED UNIQUE FEATURES SUCH AS A VIDEO SMOKE DETECTION SYSTEM AND FOAM CANNONS FOR FIREFIGHTING.