WERRINGTON CORPORATE PARK CENTRE
Penrith, NSW
Penrith, NSW

WERRINGTON CORPORATE PARK CENTRE
The $35 million, three-storey Werrington Corporate Park Centre is part of a high-tech development of leased office accommodation, car parking and support facilities for corporate business entities provided by Western Sydney University, Werrington.
The development was delivered under a fast-tracked program, while still achieving a 5-star Green Star rating and highest quality of finishes.
The building's design takes advantage of its leafy, parkland context, with notable use of glass. This is continued internally with tenancies located either side of an open, central daylit atrium flooding the interior with light. An atrium café, terraces, gardens and entry forecourt all double as collaborative and informal meeting spaces while environmentally friendly and high-quality materials reinforce the sense of contemporary workplace.
type

CONSTRUCT ONLY

value

$35 MILLION

period

15 MONTHS

rating

5 Star Office Design (GBCA)
THIS VISIONARY PROJECT ACHIEVED THE UNIVERSITY'S SUSTAINABILITY COMMITMENT TO A 5-STAR GREEN STAR RATED COMMERCIAL DEVELOPMENT.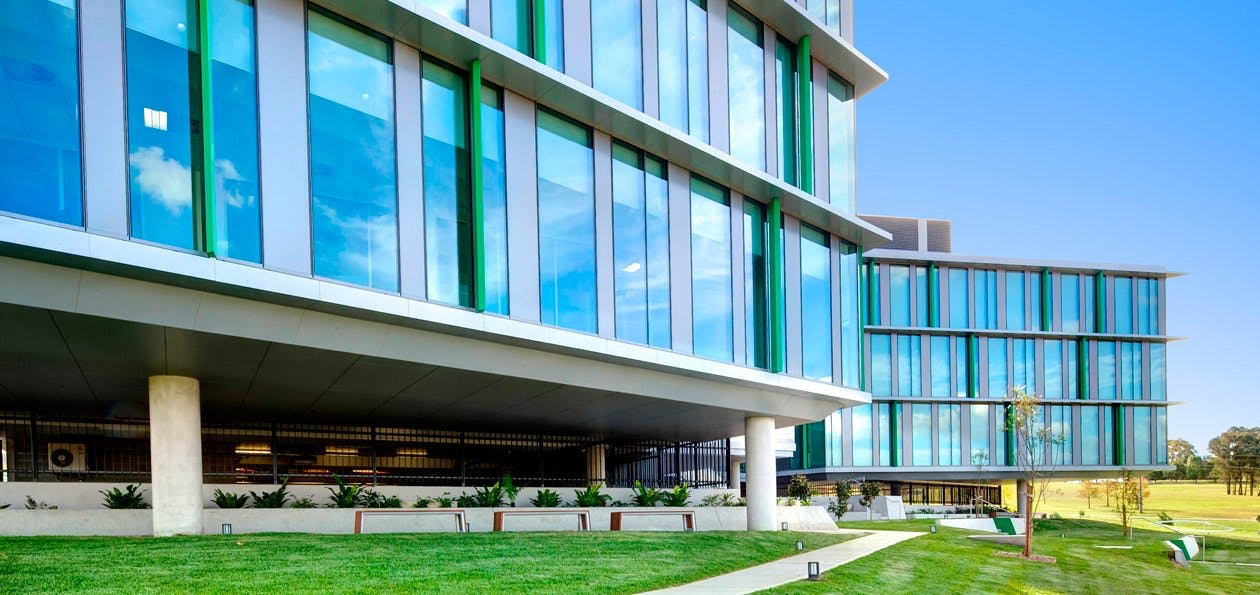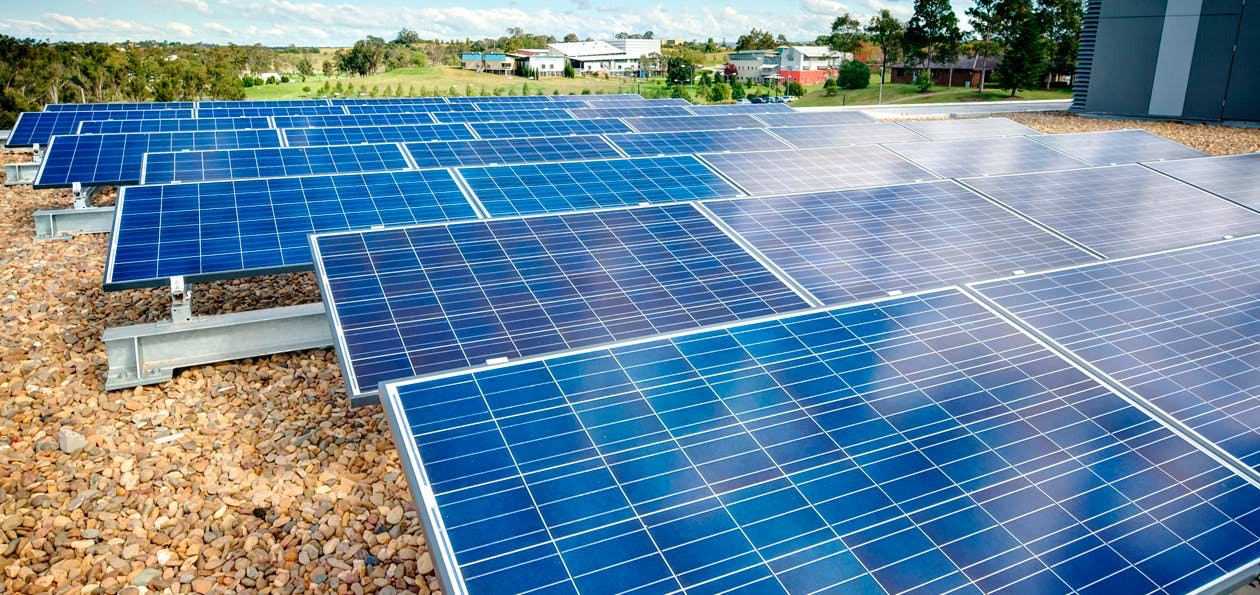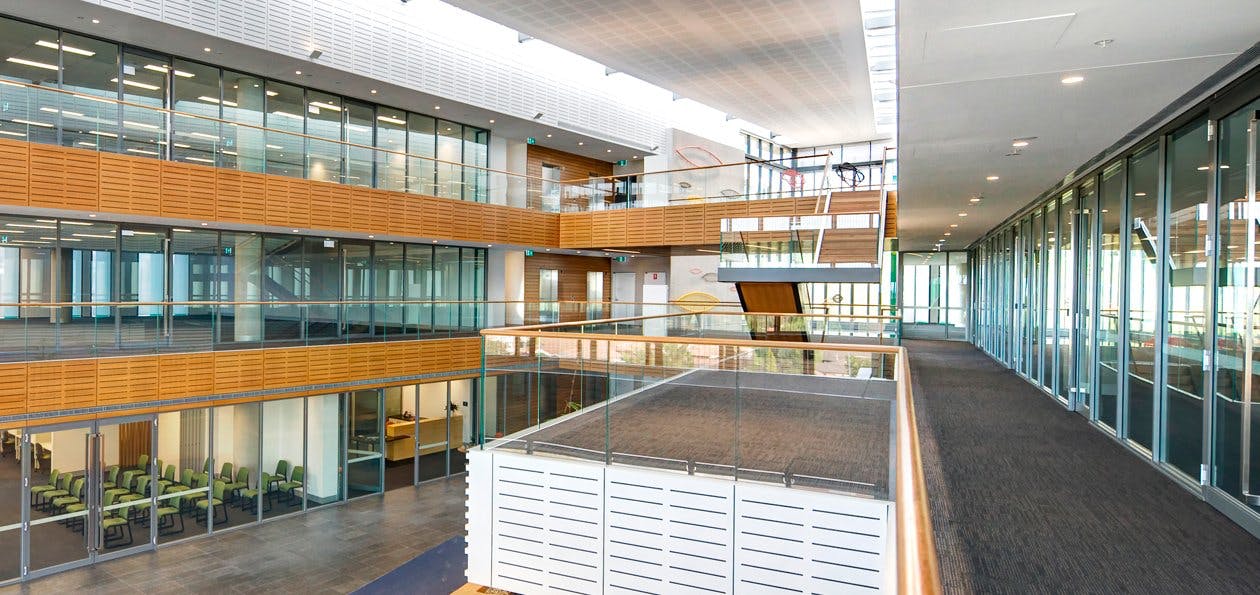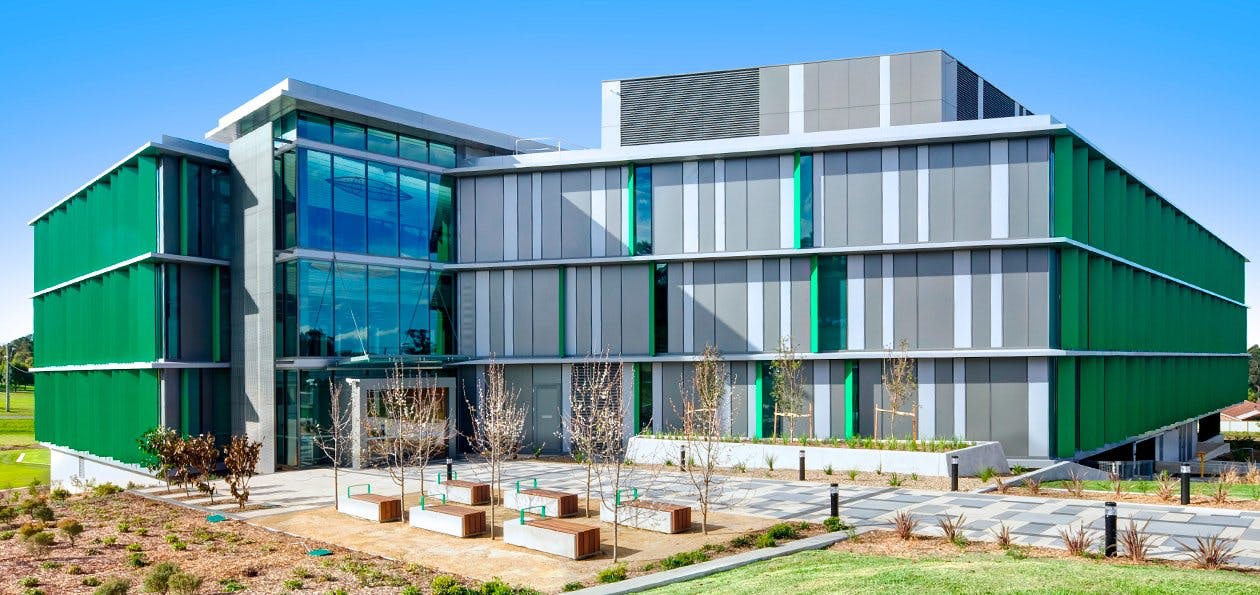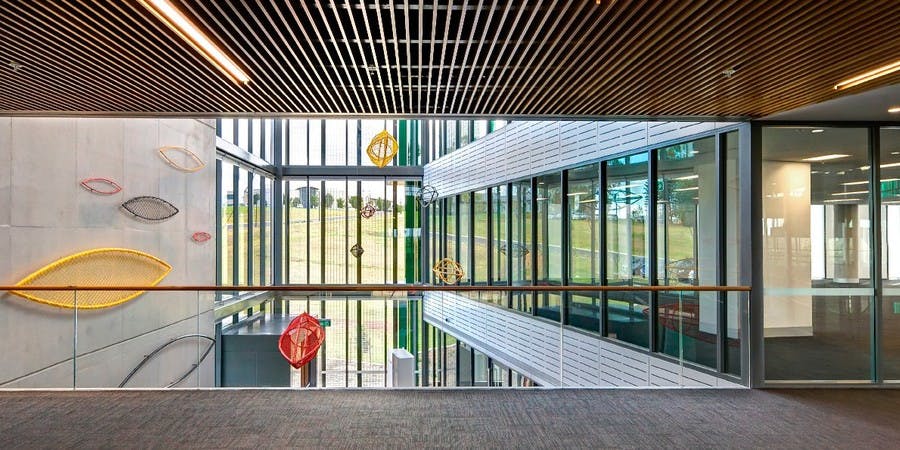 "ADCO'S INTEGRATED APPROACH TO DESIGN AND CONSTRUCTION WAS A REAL BENEFIT ON THIS PROJECT. THEY DELIVERED A GREAT OUTCOME IN TERMS OF DESIGN, QUALITY OF BUILD AND OVERALL COST. I WAS VERY IMPRESSED."
STACEY FYSHWICK, (THEN) WESTERN SYDNEY UNIVERSITY (WERRINGTON CORPORATE)
FOLLOWING A FAST-TRACK TIME FRAME THE EXTENSIVE FIRST STAGE WORK WAS COMPLETED TO THE HIGHEST STANDARDS.