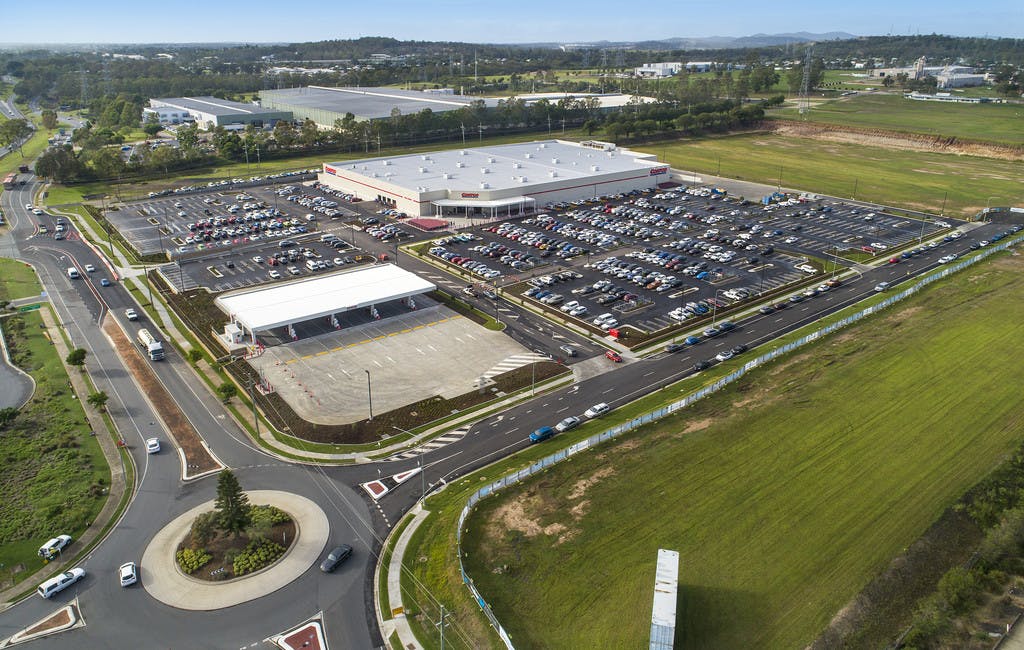 $23M Costco Ipswich Launches to Large Crowds with Grand Opening
ADCO's recent Costco build west of Brisbane is now open, after a VIP launch ceremony which saw doors open to hundreds of excited customers.
Cars banked out onto Warrego Highway as shoppers witnessed a ribbon cutting ceremony with cake and a buffet, before scouting for bargains on specialty items and goods in bulk.
The $23m, large retail project in Ipswich was our fourth Costco job in Australia, incorporating a large span warehouse with internal Costco fittings, a fuel service station and auto repair facility, 825 parking spaces and associated landscape works. ADCO finished the project four weeks ahead of schedule.
The new retail outlet will not only bring business into the area from customers travelling across south-east Queensland but will provide Ipswich with nearly 300 new jobs. Costco provides a vast selection of every day and high-end items at a considerable discount to customers holding a store membership.