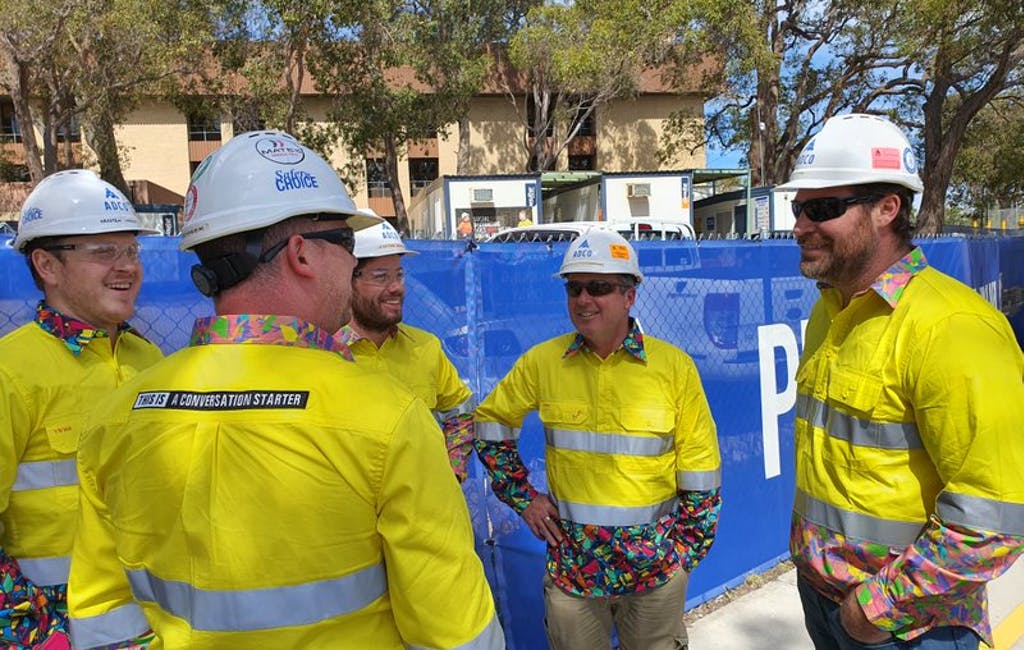 A Conversation Can Change a Life
We are striving to build up and nurture a culture of confidence around asking how our colleagues are going, so we can be open to having deeper discussions about life's ups and downs.
On R U OK? Day this year, we wanted to really drive the idea home that 'a conversation can change a life'. Around Australia we've taken the day to refresh ourselves about what it means to ask how our colleagues are going, an especially important question to ask in an industry where 190 Australian workers take their own lives each year.
As well as learning how to look out for our colleagues, we've provided 'loud' construction shirts for many of our project teams around Australia, designed by TradeMutt. These bright shirts are designed to spark conversation – especially if a staff member is looking for someone who is open to having a life-changing chat.