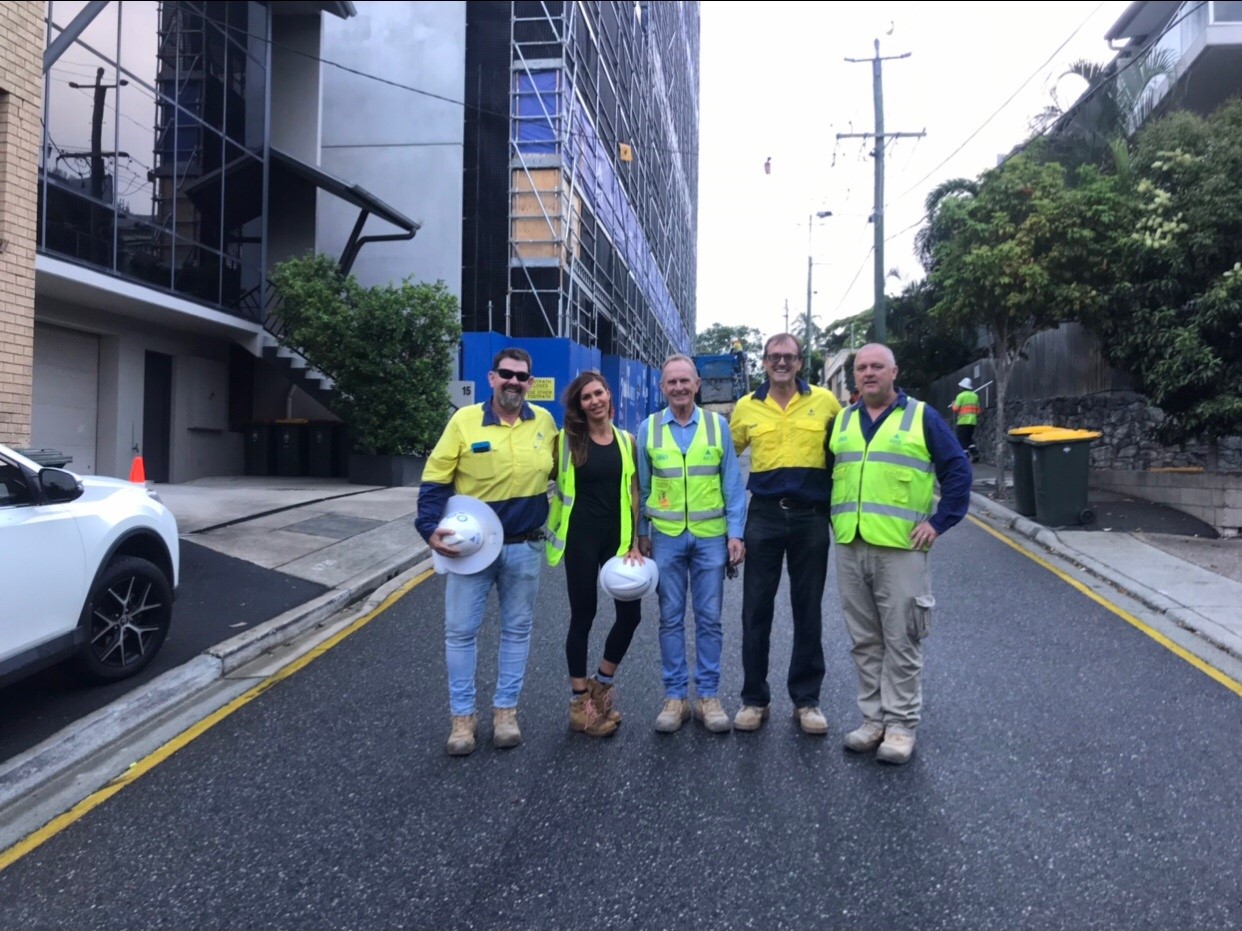 A fit worker's a happy worker
"A fit worker's a happy worker," says Renee Henderson, who runs Renovate Fitness based in Brisbane's north.
We've been inviting Renee to our Wren Street Development site on mornings throughout the week to lead pre-work physical warm-ups, which have greatly contributed to the productivity of our site team.
The main thing, according to Renee, is getting the blood pumping and the endorphins flowing to overcome the sluggish feeling when starting work.
Aside from the physical benefits of doing a quick workout before work, our site team has been getting to know each other a lot better.
We've enjoyed seeing the changes in our staff, both physically and mentally. "When someone comes to work feeling less than average, it spreads to others," she says. "Doing some exercise before getting into the day is a huge productivity booster."
ADCO encourages and promotes opportunities to work smarter to enhance performance and wellbeing, and we offer a wide range of initiatives to support our staff and their health.