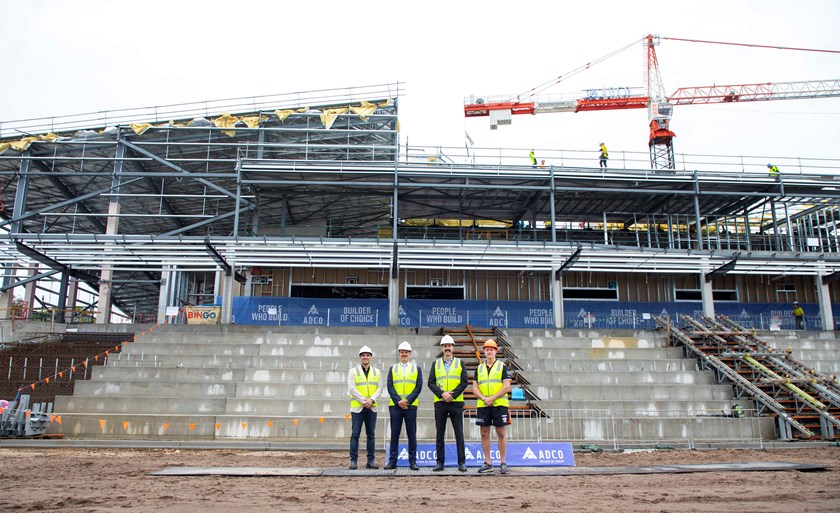 ADCO announces partnership with Wests Tigers
ADCO is excited to announce our partnership with Wests Tigers Rugby League Football Pty Ltd. As builder for the new Wests Tigers facilities in Sydney, we are pleased to join them on their journey.
Our NSW State Manager John Basilisco joined Wests Tigers CEO Justin Pascoe for a walk around the redevelopment of Concord Oval site to commemorate the occasion.
"In partnering with Wests Tigers, ADCO is focused on engaging with the club and broadening our exposure with their active supporters and the community," said John Basilisco.
"We are excited for this partnership agreement alongside our current role as builders for the redevelopment of Concord Oval, which includes a Centre of Excellence for Wests Tigers," Basilisco said. "We are committed to supporting City of Canada Bay and their club through the project and its inception into the community."
"Having worked with Wests Tigers and understood their needs, we felt a sense of alignment with their approach to an elite culture. We are excited to follow their success and journey in the NRL and are thrilled to engage with the club through various initiatives along the way."