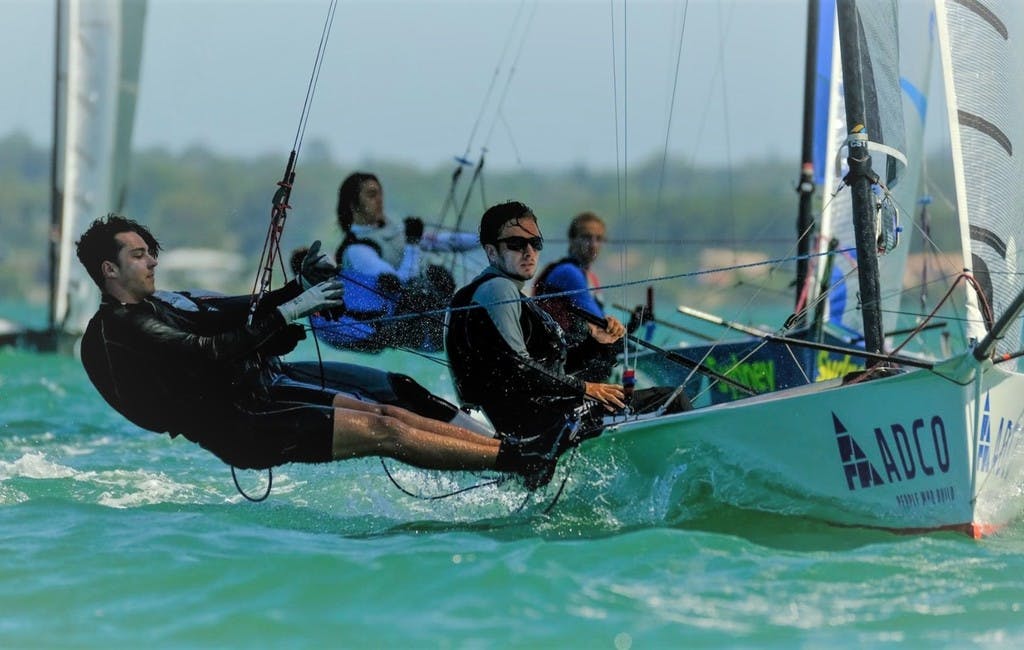 ADCO Backs Australia's Passionate Athletes
ADCO proudly backs sportsmen and sportswomen of all ages who excel in their passions. We provide scholarships, but also offer our support to members of the wider ADCO family, such as sponsoring the ADCO 16ft skiff skippered by Lachlan Steel — the nephew of Site Foreman Val Kenney, who has been with ADCO for 25 years.
The ADCO skiff had a marvellous season this year, taking first place in a number of Australian competitions including placing first on handicap at the NSW State Championships in Port Hunter and Gosford.
The team hit a number of challenges, including dramatically breaking their mast in 3 places when sailing in strong winds on the Georges River. But Lachlan and his crew put in a great season and kept the ADCO sails proudly filled at events all over the State. With the season now ended, the 16ft Skiff Association announced that the ADCO crew came first on handicap in the NSW Association Pointscore, meaning they achieved the best handicap result out of the 50 or so boats that competed in all NSW Championship events.
Congratulations to the crew from all of us at ADCO Constructions!