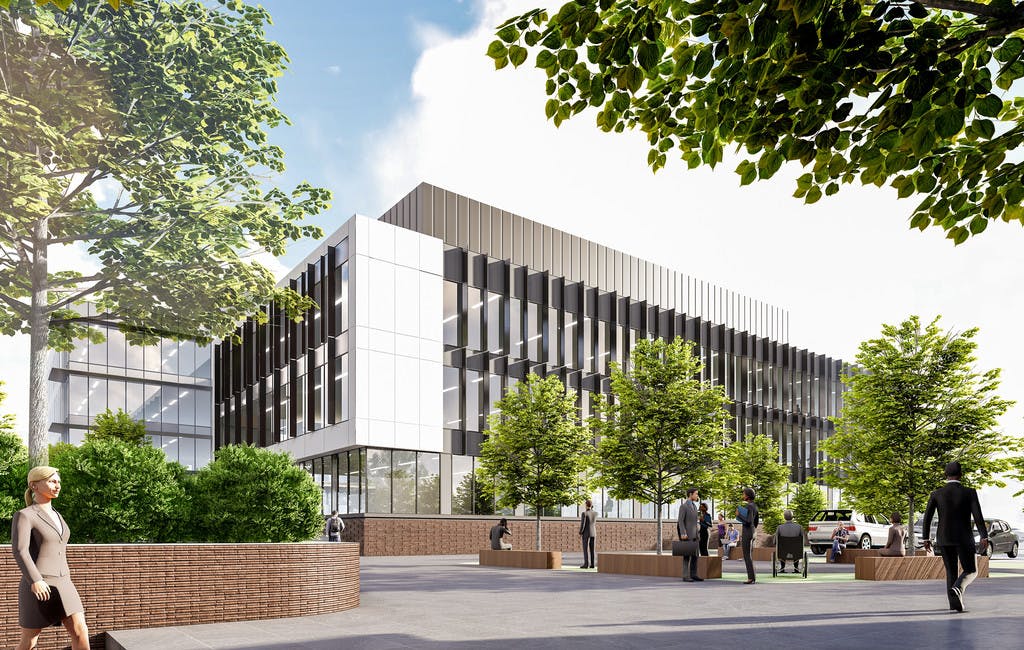 ADCO Begins Construction on NSW DPI's Offices in Orange
Construction has commenced on the new offices of NSW Government's Department of Primary Industries (DPI) in Orange CBD.
Developed by Verde Property, the $75 million project will cover a total floor space of 8,500m2 over four storeys. The site will provide on-site multi-level parking for 393 vehicles, including EV charging stations and end of trip facilities (showers, lockers and bike storage). The site is targeting a 5-star Green Star design and 4.5-star NABERS rating for sustainable design and construction. Works are scheduled for completion in mid-2020.
CEO Neil Harding said that ADCO was pleased to be working with Verde once again.
"We are delighted to be Builder of Choice for Verde's Orange development, which will provide numerous employment opportunities for local businesses and individuals during construction and future use by NSW Government's DPI," he said.