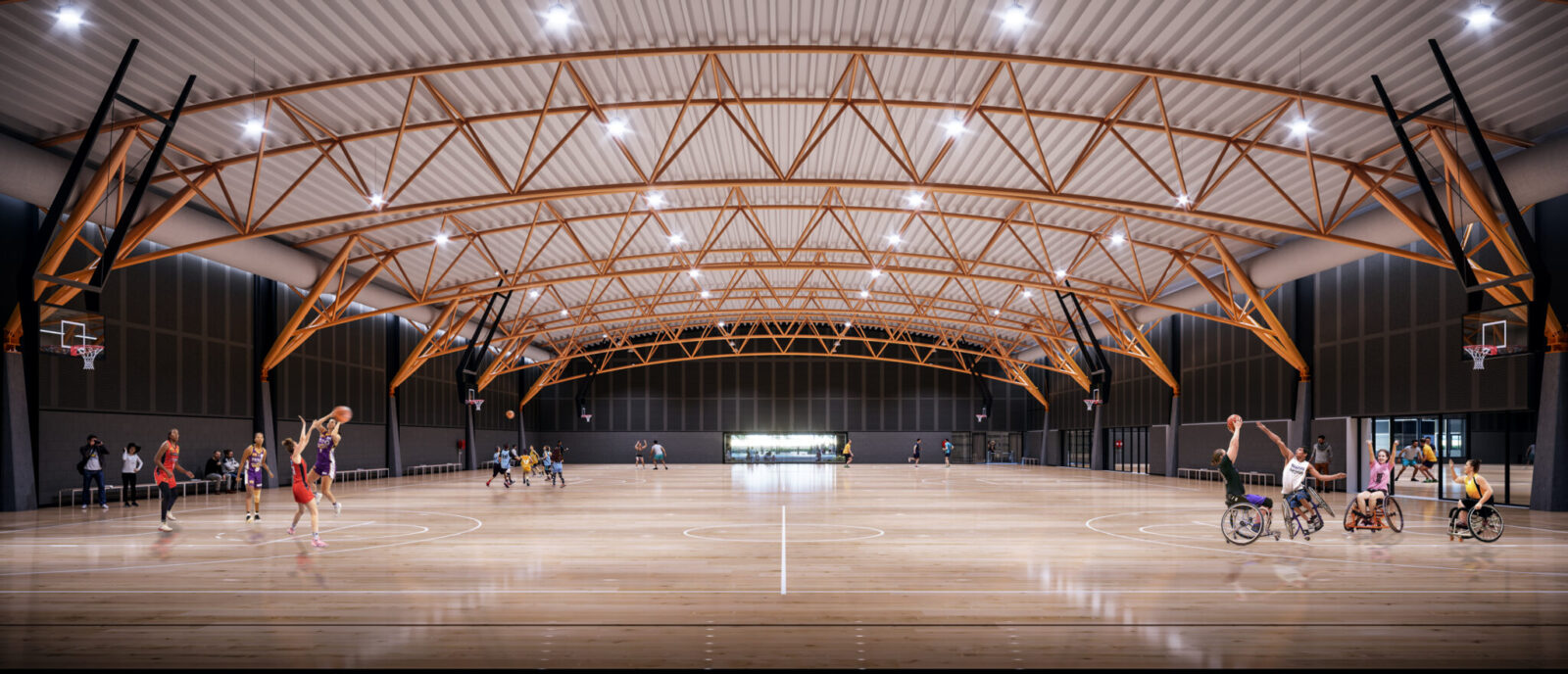 ADCO begins work on $132 million State Basketball Centre
ADCO is delighted to begin building the $132 million State Basketball Centre for Development Victoria.
ADCO will deliver 12 new indoor courts to add to the existing six courts, new gymnastics facilities, refurbished clubhouse, referees' spaces and administration for Knox Basketball Incorporated, an extended sports administration hub providing a permanent home for Basketball Victoria, Basketball Australia and other tenants, facilities to support two tenant professional team, and a basketball centre of excellence, forming the central hub of a state-wide, high performance program.
We have started on site, with completion set for 2023. Throughout construction, work will support more than 500 jobs, and accommodate more than 100 ongoing roles once completed.
We are also pleased to be working with Cox Architecture on the project.
"As one of Australia's foremost builders of community, sports and leisure centres of all sizes, ADCO is delighted to have been entrusted to build this important project for Development Victoria and the Knox City community," said Neil Harding, Managing Director of ADCO.