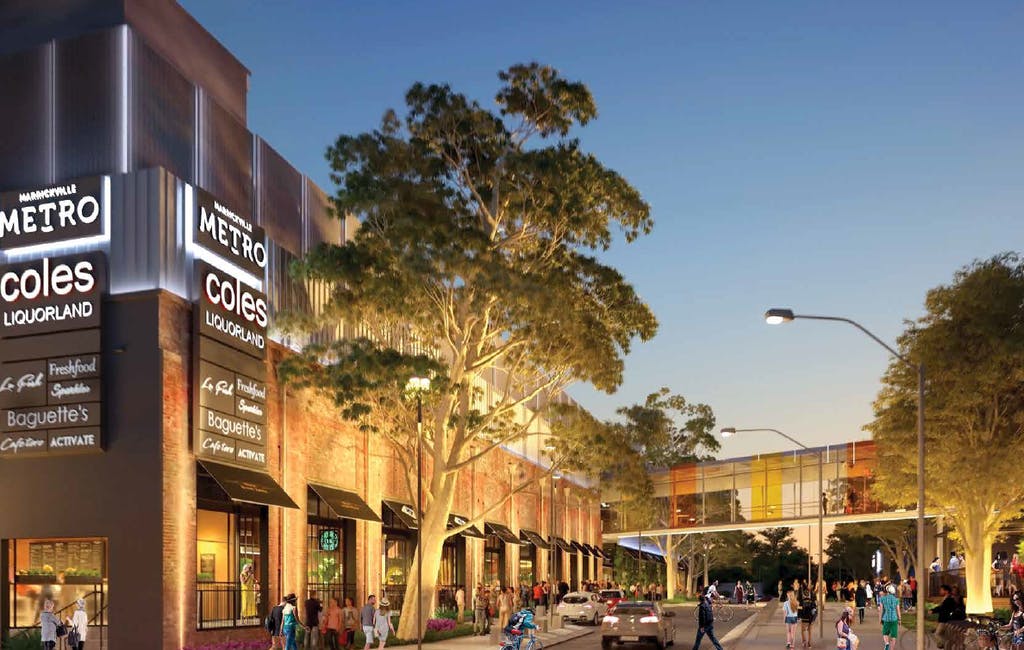 Begins Work on $142M Sydney Shopping Centre Project
ADCO has commenced work on AMP Capital's $142 million Marrickville Metro redevelopment.
ADCO will carry out the construction works, which involves extending the existing Metro centre located in Sydney's inner west. When finished in mid-2020, the new centre will see a 30% increase in floor space, offering two levels of retail and three levels of parking. An extra 44 retailers, including Coles, will take up tenancy and other spaces will include leisure outlets and an al fresco dining area.
Marrickville's new shopping centre will be a welcome addition to the area's rapidly changing community. The precinct will maintain a distinctly 'inner west' style, making use of existing warehouses and offering a broad choice of restaurants and showcasing local artists within the design, led by Hames Sharley.