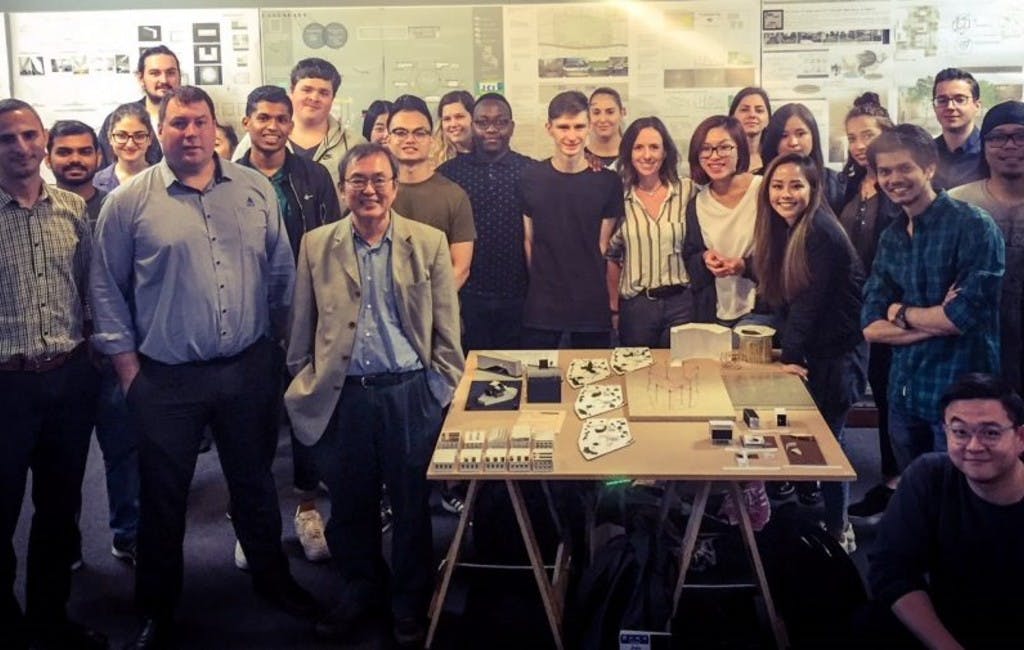 ADCO Brings Real-World Experience to Curtin Students
ADCO is a strong supporter of bringing valuable industry expertise into the academic sphere.
Our WA team has partnered with Curtin University in Perth, enabling students to experience real-life lessons before they graduate.
Curtin's fourth-year architecture students have benefitted from lectures given by ADCO's senior staff, visits to ADCO sites and funding of highly specialised software.
Curtin Professor Boon Lay Ong invited ADCO's WA Design Manager Luiz Aguiar and Construction Manager Peter Tobin to provide insight from an industry point of view, exploring the practicalities of commercial architecture. Students have heard some of the challenges experienced in the Woolworths Mt Pleasant and SwanCare design and construct jobs and explored a number of design assessment principles employed during a typical tender process.
A visit to ADCO's Baldivis Primary School site allowed students to learn from Project Manager Alan Schuddinh and see work in the final construction phase and discuss architectural intent, detailing and construction methodology and logistics. ADCO has also sponsored software for the department, which has allowed students to work with specialised modelling tools used in the industry.
Luiz Aguiar said that connecting students' studies with situations that have real-life ramifications is crucial to the learning process.
"Most of what students bring to their first job is theory picked up at uni. What we want to do is provide the opportunity to put this theory into practise while studying," said Luiz. "Students are not usually exposed to real-world situations until they leave university."