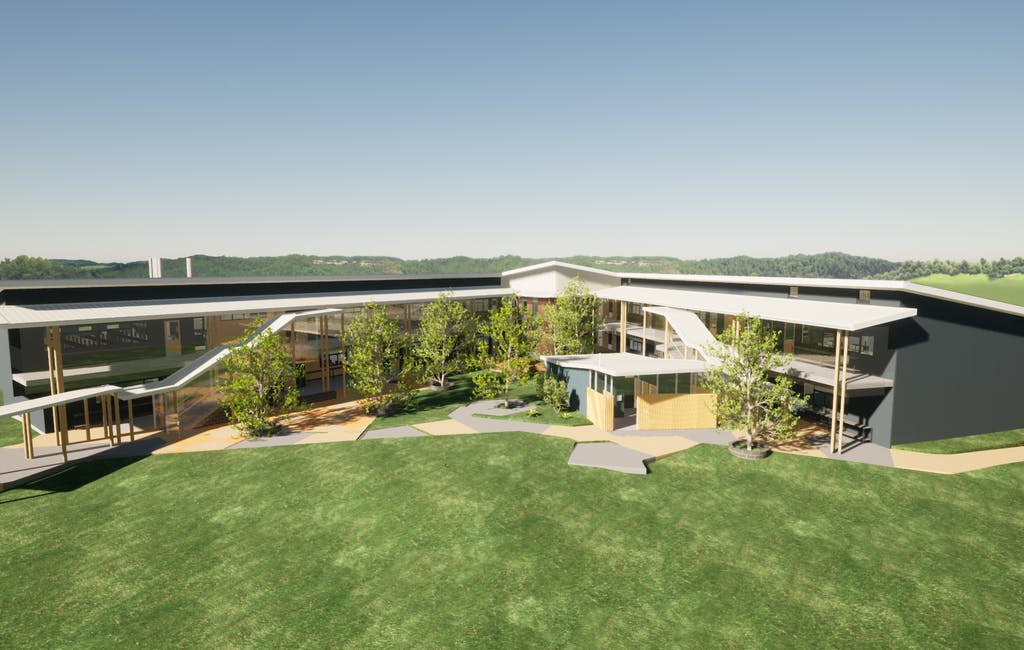 ADCO Builder of Choice for Bray Park SHS
ADCO is progressing well through the construction of Bray Park State High School's New Learning Centre in Brisbane's north.
The Learning Centre, built for the Queensland Department of Education, will cater to increasing enrolment numbers at the school. The building will be divided into east and west wings connected by a central collaboration space, covered walkways and individual service yards to both wings.
In total the Learning Centre will offer 12 general learning areas, two flexible learning areas, two staff rooms and offices, robotics and science labs, storage rooms and amenities.
Landscaped courtyard space will connect both wings, and a new staff car park facility will be integrated with existing parking to provide 54 additional spaces, with further Landscaping and bio-retention works to take place in surrounding areas.
We look forward to working with the Client, the School, project managers Turner & Townsend and Tanya Mathers Architecture + Design on this project, due for completion in June 2021.