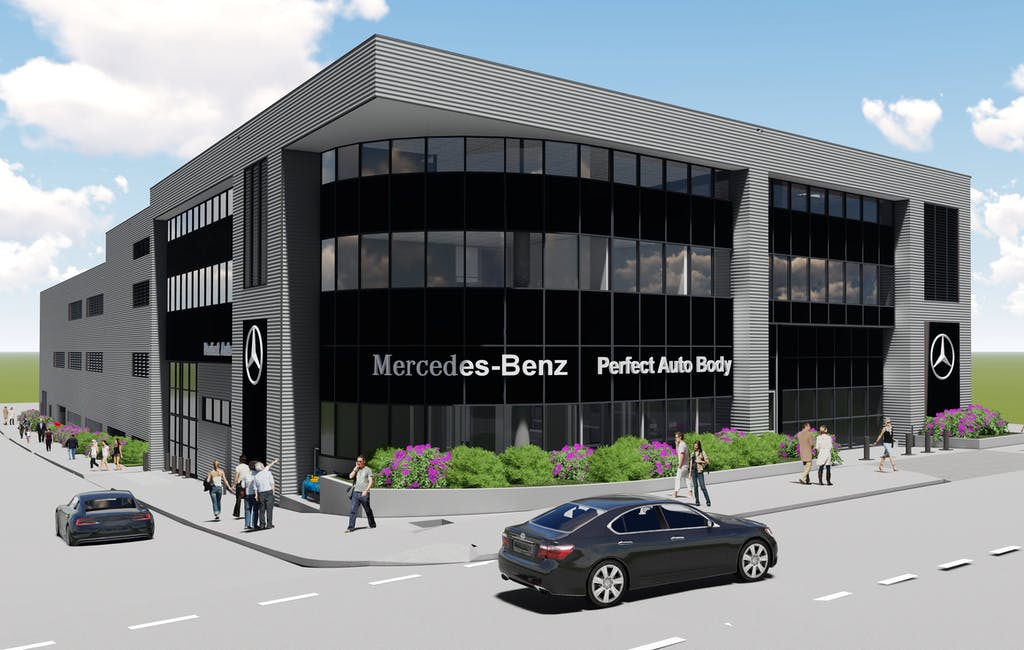 ADCO Builder of Choice for Complex Mercedes-Benz Facility
ADCO is delighted to have been chosen as the Builder of Choice for Perfect Auto Body's Mercedes-Benz facility, Sydney.
Building on our extensive experience in the commercial, industrial and manufacturing sectors, the $25 million project will see the construction of a state-of-the-art, four-storey Paint & Panel facility at nearly 10,000sqm.
On completion, the project will have been built within a complex series of shoring systems retaining neighbouring properties and an arterial road within the inner city.
The project team worked closely with our client to ensure the building process and significant site constraints were resolved prior putting pen to paper.
Construction of the first-class facility will begin immediately with completion due mid-2021.
We are extremely pleased to be entrusted with the project and to again be working with Leffler Simes Architects and Henry & Hymas Consulting Engineers.