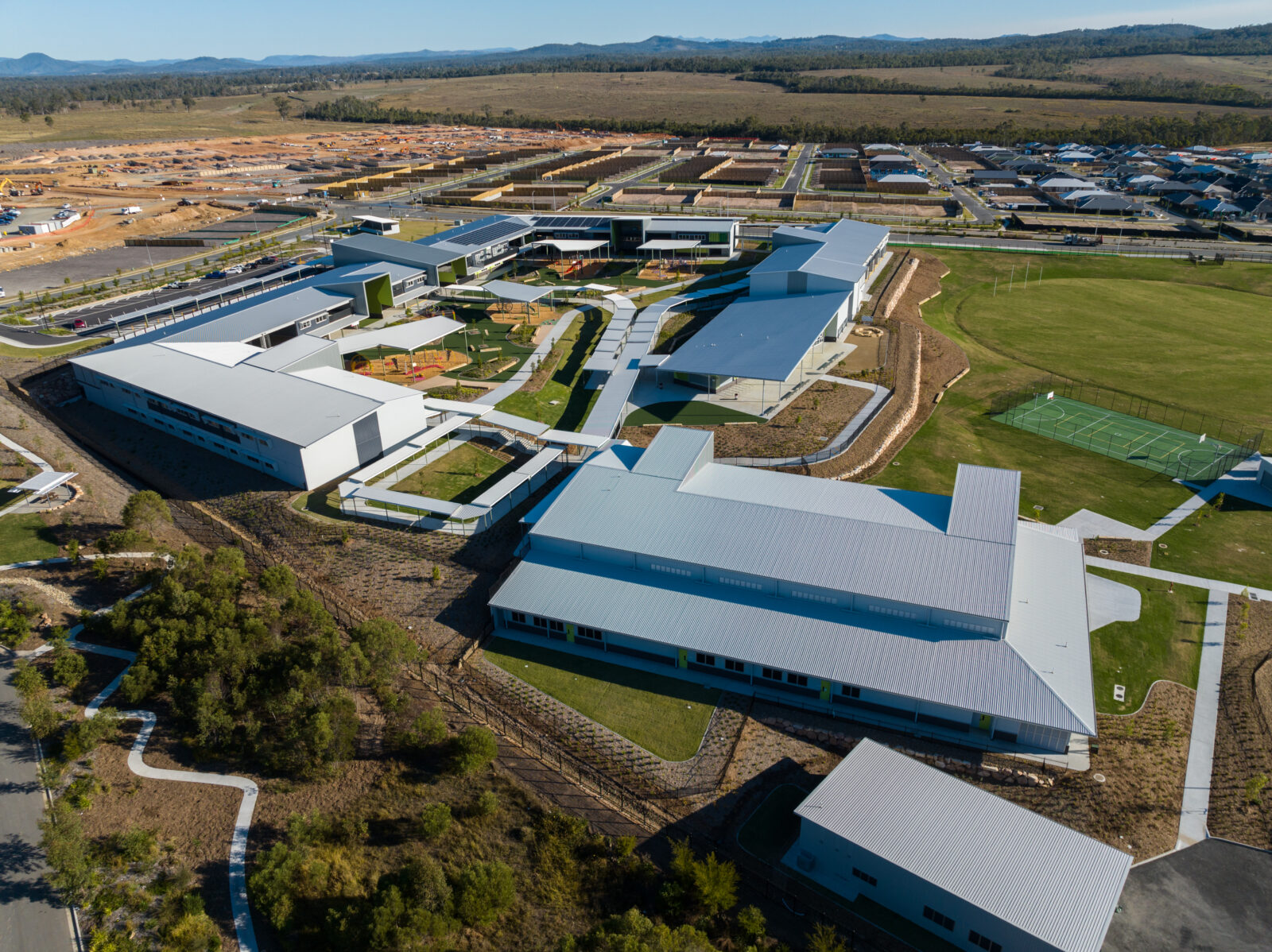 ADCO Completes South Rock State School
ADCO has a strong track record of delivering first class education facilities for Government Departments all across Australia.
We have successfully handed over a brand-new school, South Rock State School at Yarrabilba to the Queensland Department of Education.
The project involved design and construction within a timeframe of 14 months ensuring the school was completed and ready for students to start the 2023 school year. As the #PeopleWhoBuild we not only met but exceeded deliverables to ensure the school was open to welcome the eager new students as planned.
The program of works included 28 classrooms, two flexible spaces, a central campus resource centre, multi-purpose hall, sports and playground facilities, canteen, and covered areas along with administrative facilities and staff amenities.
Our people overcame several complex challenges over the lifespan of the project including 60 days of unseasonal rain, always maintaining the strong ADCO culture to deliver the best outcome for our client and community.