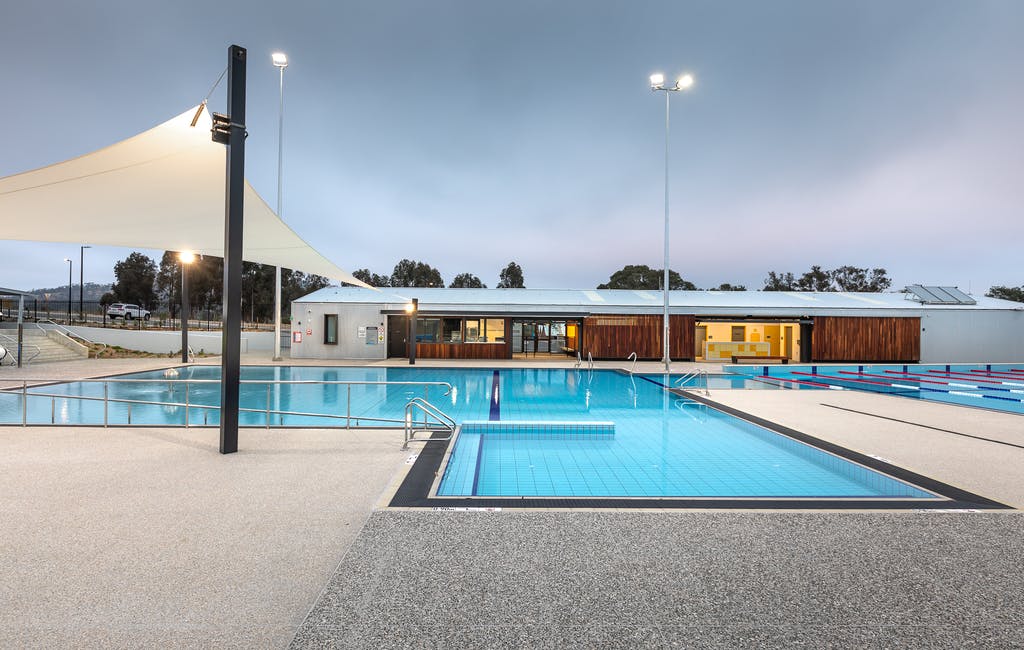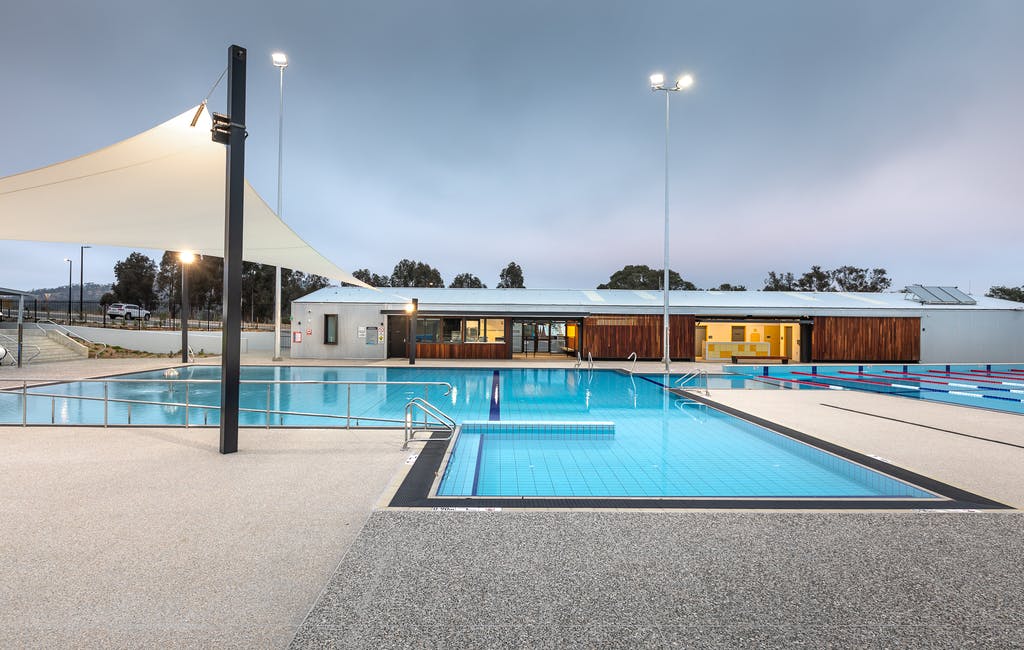 ADCO Builds Sports and Recreation Centre for WA Community
ADCO has completed the Toodyay Sport and Recreation precinct for the Shire of Toodyay, 85km north east of Perth.
The new complex includes a six-lane 25-metre lap pool, a leisure pool, eight new mixed-use sports courts, soccer and rugby facilities with new floodlighting, changerooms and external landscaping.
A comprehensive community pavilion with catering facilities and function spaces overlooks the new complex and the picturesque Toodyay countryside.
ADCO was pleased to work with project manager Limnios & Johns and architect Cameron Chisholm Nicol to bring this important regional sports and leisure project to life.