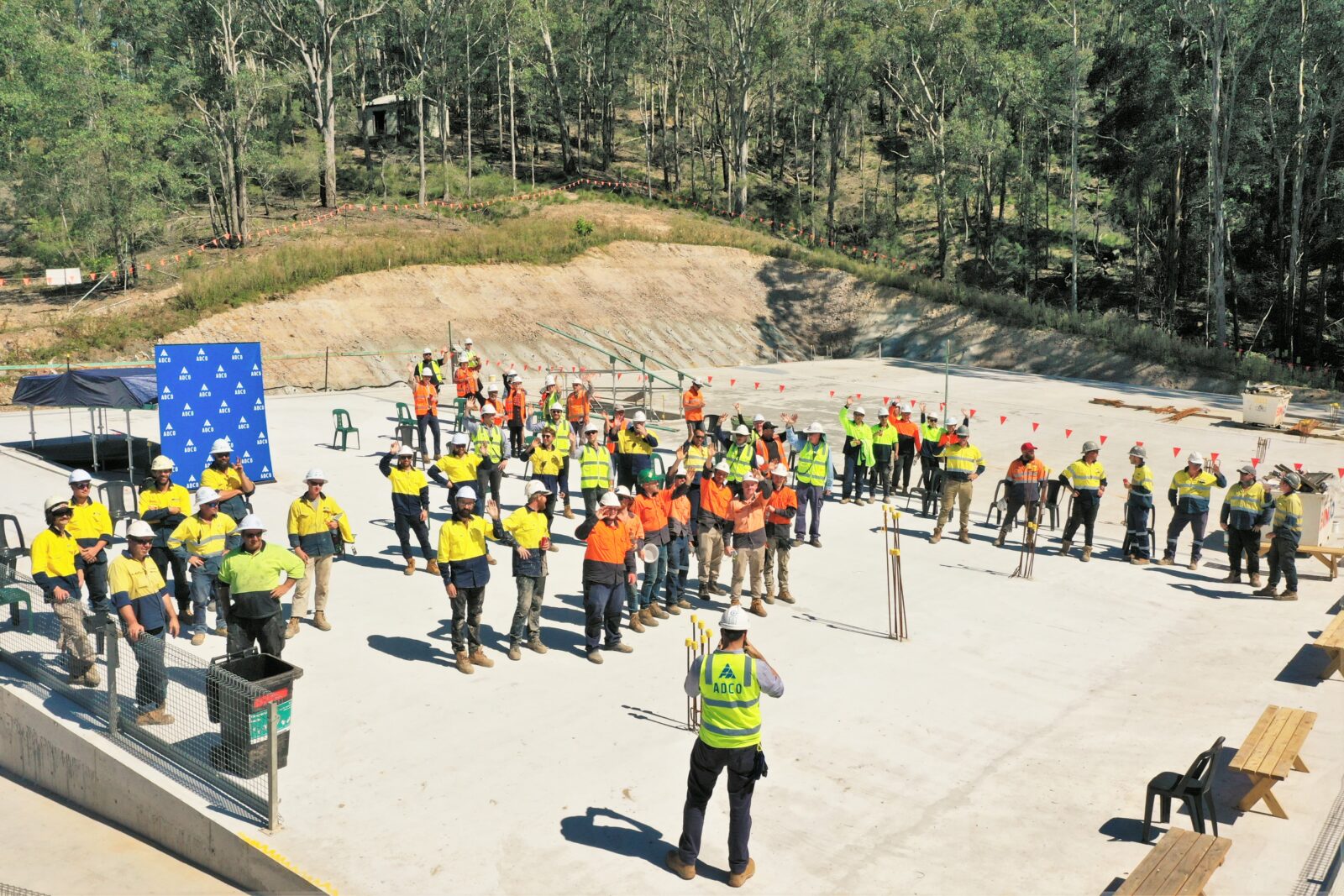 ADCO celebrates topping out of Arthur Boyd gallery
ADCO and Bundanon Trust celebrated the topping out of the subterranean Art Museum, the centrepiece of Bundanon's new infrastructure. Bundanon is a national cultural organization located west of Nowra on South Coast of NSW.
Nestled alongside the Shoalhaven River, Bundanon runs an international 'Artist in Residence' program. The new Art Museum will showcase the works of Arthur Boyd, one of most celebrated Australian artists of the 20th century, and modern and contemporary exhibitions.
Bundanon's collection of nearly 4,000 artworks, valued at over $43 million, will be safely housed in the new Art Museum, built into the hillside and protected from bushfires. The Art Museum includes contemporary spaces for performances and learning.
We are also making strides on the eye-catching Bridge over the Gully, which will provide workshops and further accommodation suites with views along the river.
ADCO looks forward to completing this landmark project for Bundanon and the artistic community halfway through this year.