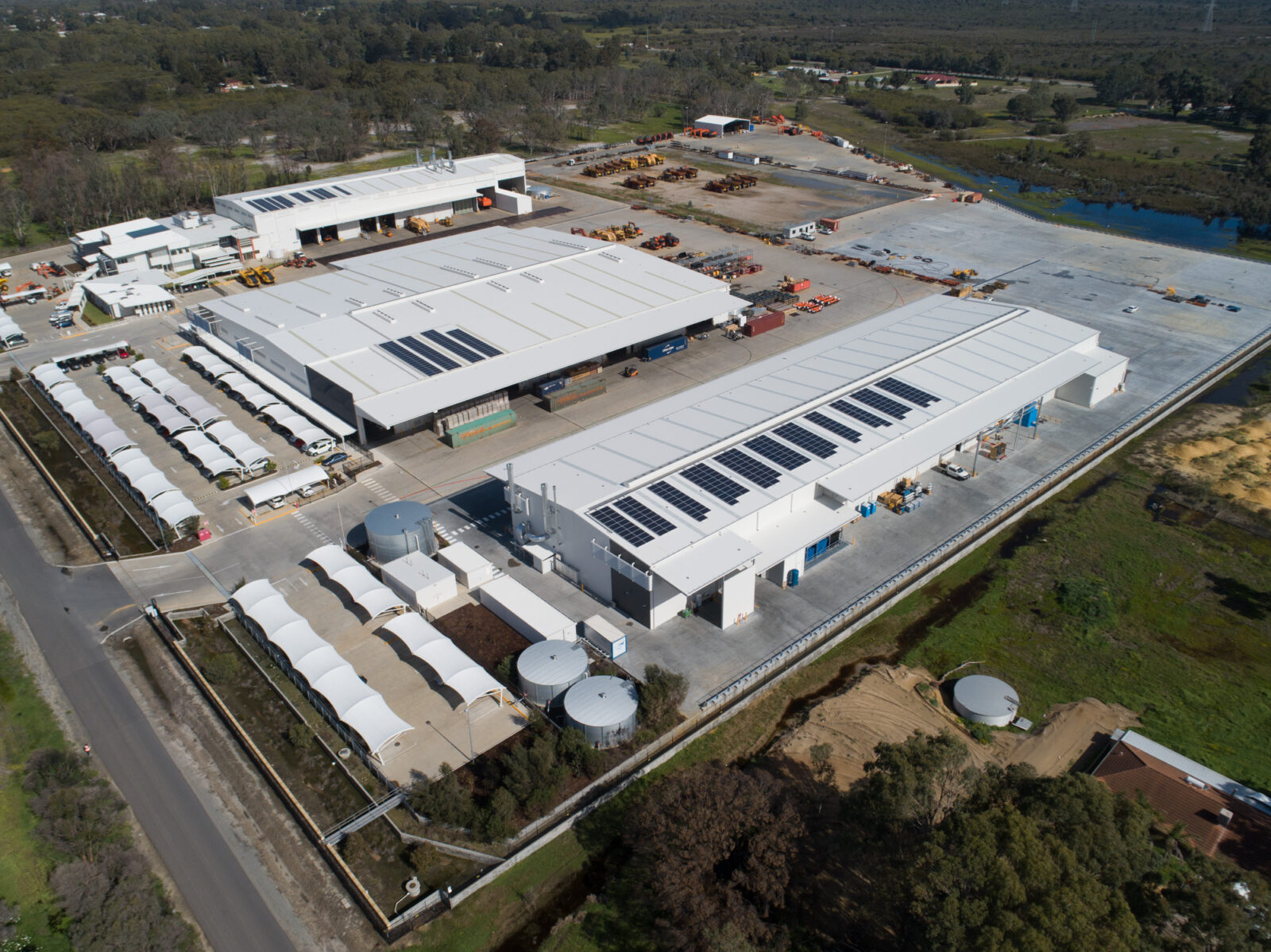 ADCO completes construction of Hitachi's Forrestdale facility
Following the success of ADCO delivering the Hitachi Stage 2 Remanufacturing Facility and based on the positive experience Hitachi had with our team, ADCO was awarded the design and construction of the Hitachi Mining Equipment Assembly Warehouse (Stage 3).
The 13,000m2 build completes the development of Hitachi's Forrestdale facility in WA with the 5,500m2 warehouse consisting of 750 tonnes of steel, 2 x 200 tonne and 4 x 30 tonne overhead gantry cranes and associated office spaces and facilities.
There was significant structural design work that was required to incorporate the 6 cranes, ensuring the supply demands for power were met and structural intent of the building achieved.
The ADCO team successfully navigated many challenges during the project including the 1200wb crane beams required to be sourced from the east coast of Australia, meaning a sequenced and staged approach to the project delivery.
The $30 million project was handed over to Hitachi who stated the project "…met and exceeded all expectations."