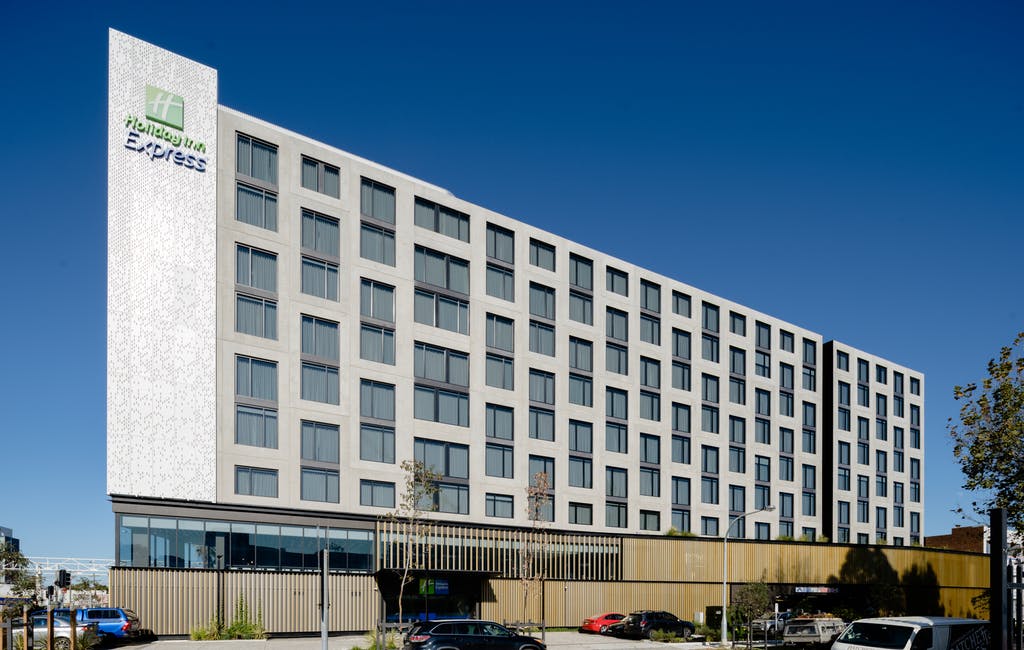 ADCO Completes Holiday Inn Express at Sydney Airport
ADCO's Holiday Inn Express project at Sydney Airport is now complete and we are pleased to have handed over the keys to our client, Pro-invest Group.
Streamline in both design and concept, the hotel's amenities lean toward the convenient and practical, catering to business travellers and short-term stays due to proximity to Sydney Domestic Airport
The hotel spans nine levels, including one basement level, offering 247 hotel rooms and 98 parking spaces accessed via a car lift. Other amenities include a gym, laundry, a full-functioning commercial kitchen, a bar with several lounge areas, buffet station and meeting room.
Built over two stages of construction, the building makes use of prefabricated façade and load-bearing structural panels, and bathroom pods. The hotel is accredited with a NABERS Rating of 4.5 stars.