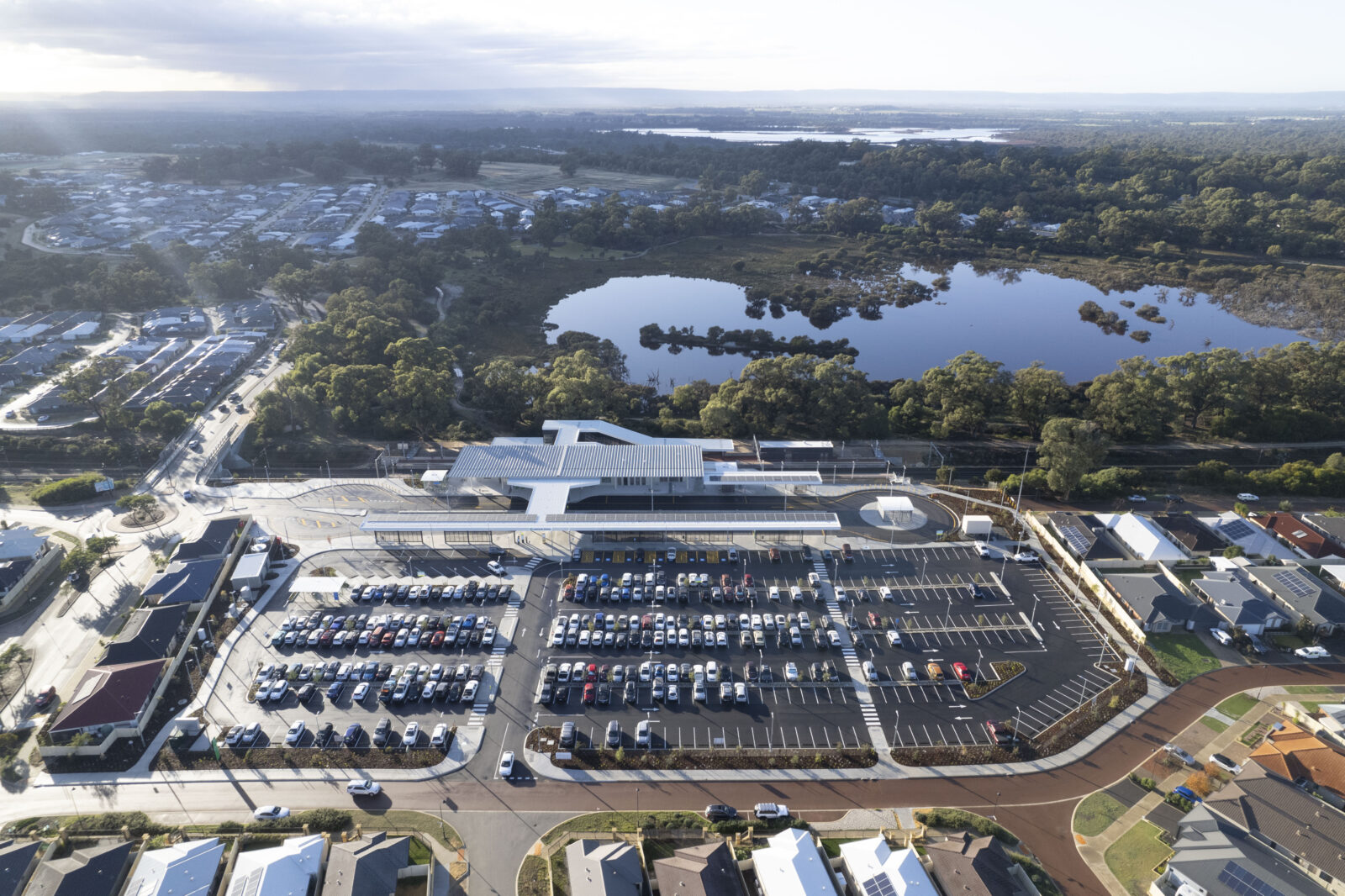 ADCO completes major rail infrastructure project
The new METRONET Lakelands Station located 58km south of Perth is now complete.
This exciting project for the Public Transport Authority of WA was only the second ever PTA project where a new station was constructed over and adjacent to Perth's busiest Metropolitan train lines (Mandurah Train Line).
Key features included 2 x 150m platforms with partial cover, a concourse overpass bridge, main entry building, station operational staff premises, public amenities, 400 bay carpark and bus interchange.
Highlighting the immense work undertaken by our people and trade partners, 138 mobile cranes were used and over 12km of electrical and communications cables were installed below ground. Over 800 personnel committed more than 77,000 working hours to achieve completion, but the hard work and commitment was rewarded with the project being awarded the WA and National Master Builder Award for Project Excellence in Workplace Health & Safety.
A key challenge for the project was the requirement to safely construct the station within the live operating rail corridor without impacting normal rail operations. Maintaining our close client relationship, the team was able to devise a unique construction methodology and rail access strategy to successfully overcome the challenge and allow delivery with fewer rail shutdown periods than expected.
ADCO thanks the PTA for choosing ADCO as the builder of choice for this project and hopes to continue our successful relationship on future projects.