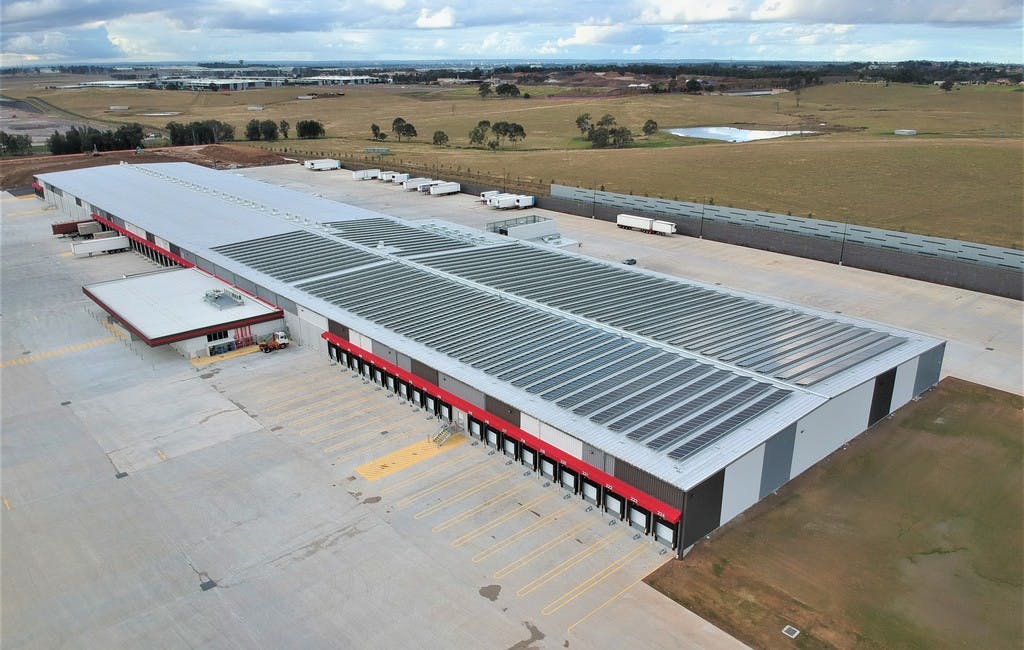 ADCO Completes Western Sydney's Costco Distribution Centre
ADCO has finalised the completion and handover of Costco Distribution Centre, built on a large site in Kemps Creek, Western Sydney.
Located at Oakdale Industrial Estate, Costco has consolidated its offices and distribution facilities into one hub. This hub will be a launchpad for the American business's large-scale expansion across the nation.
Construction saw 20,000m3 of concrete poured for the 80,000 m2 of concrete hardstand required for parking heavy vehicles, in addition to the depot and offices covering a gross floor area of 23,180m2. The total site covers 138,000m2, consisting of 139 loading docks, a gate house, 237 staff parking spaces and a 2,500m2 freezer. The site also uses 2500 solar panels, which can produce 3.2MW in a single day.
Site buildings and facilities have been designed to allow for expansion. ADCO is proud to be Builder of Choice for Costco, having already built four retail stores around Australia.