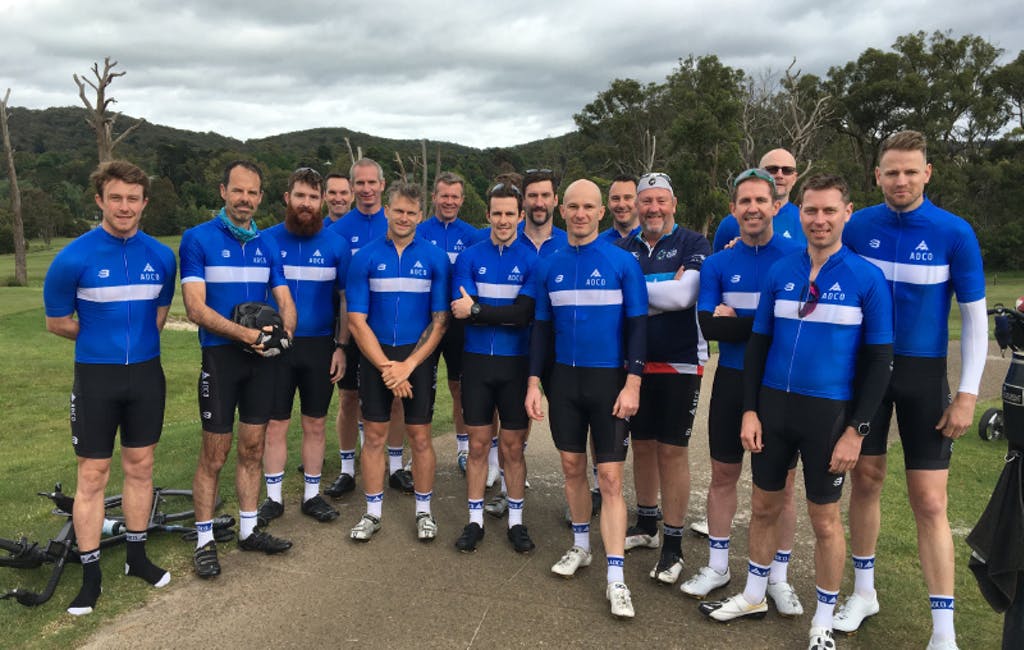 ADCO Cycle Victorian Country for Homeless Youth
Last Friday, 17 ADCO staff, clients, consultants and associates participated in the 2019 Property Industry Foundation Charity Ride in Victoria to raise money for youth homelessness. Starting and finishing at RACV Healesville, the course ran through beautiful country back roads.
ADCO Estimator Andrew Fullard ported that all participants dug deep on the hilly course — the culmination of which was a gruelling a 10km hill climb.
"We shared a fantastic morning of cycling with many other industry clients, consultants and competitors. There were a lot of laughs and healthy banter throughout the day," he said.
"Thank you to PIF for organising the annual event for such a good cause. The event was extremely well-run, and all agree it was a successful and enjoyable day."
The event raised over $100,000 for youth homelessness.