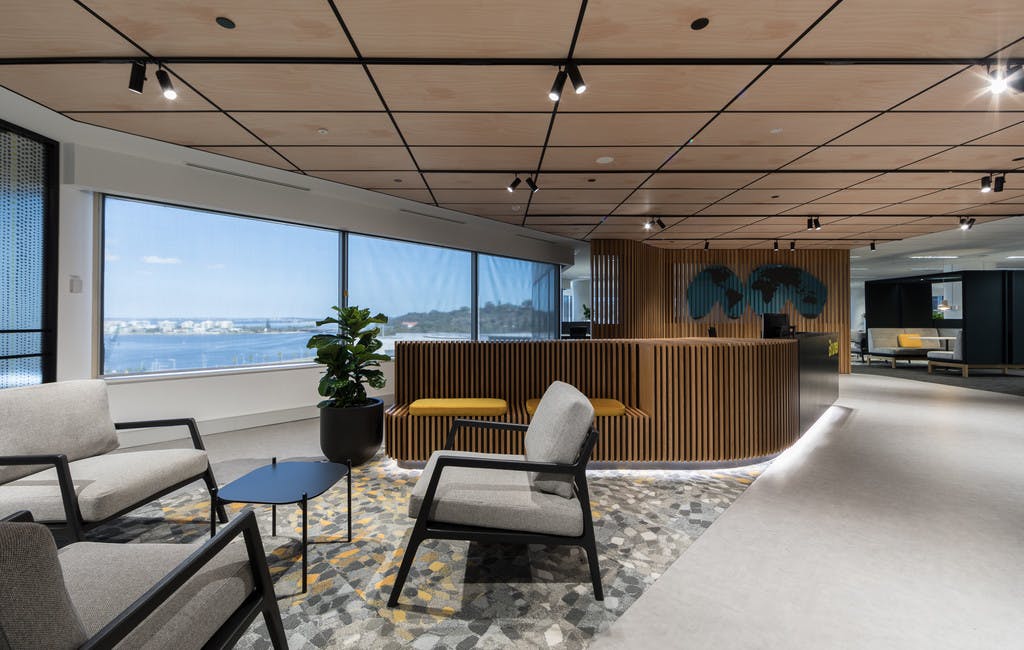 ADCO Delivers Stunning Perth Office Fitout
ADCO was engaged by Brunel to provide design and construct services for a single-floor fit out at Wesfarmers House in Perth CBD.
Working with architects MKDC and PGD Consulting Services ADCO delivered a modern, open plan office area with staff kitchen, break-out area, various meeting rooms, collaboration spaces and a reception area with stunning views to the iconic Elizabeth Quay.
Various new partitions and feature ceilings were installed, and services upgraded together with additional air conditioning units. A bespoke joinery package was delivered, with a main feature being the solid timber and stone reception desk. Varying loose items of furniture were also supplied and installed as part of the completed turn-key fit-out.
With only eight weeks of onsite construction time, a fast-track procurement strategy was successfully implemented to ultimately deliver the project on time and on budget to an extremely happy client.