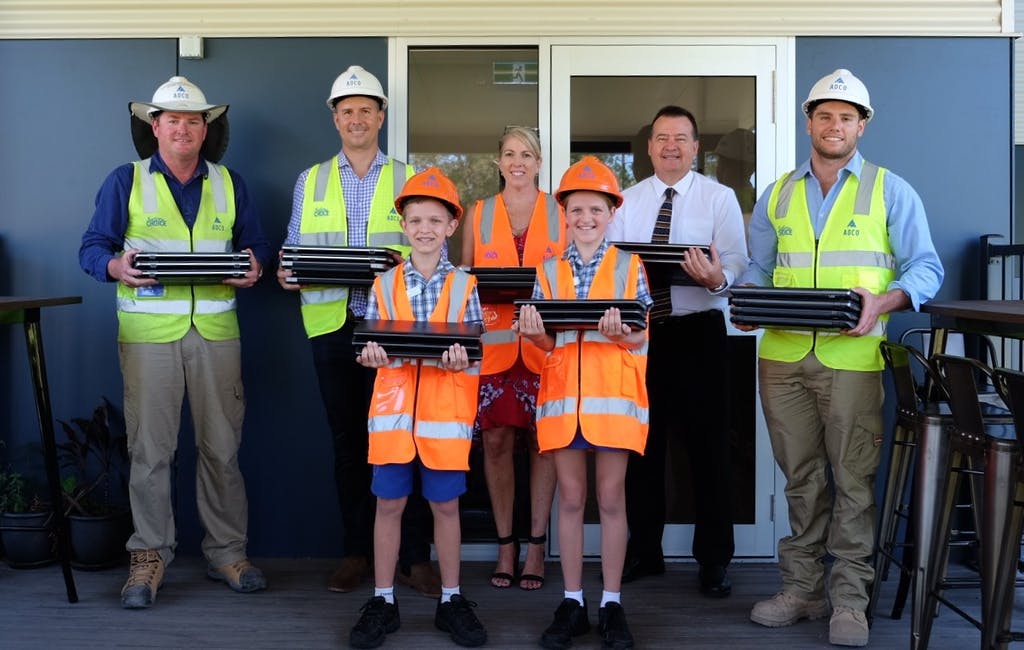 ADCO Donates 25 Laptops to Pimpama State School
ADCO has gladly donated 25 laptops to the students of Pimpama State School, adjacent to our Pimpama Sports Hub construction site on the Gold Coast.
The laptops were passed on to delighted school captains and Principal Marius Marx, who said that the devices would be particularly invaluable for student NAPLAN testing.
On ADCO sites nationwide, we aim to partner with local schools and universities to hold onsite and classroom educational experiences, in addition to the donation of learning tools such as laptops and software, to nurture and flourish the perspective of the construction industry as a viable career pathway for students.