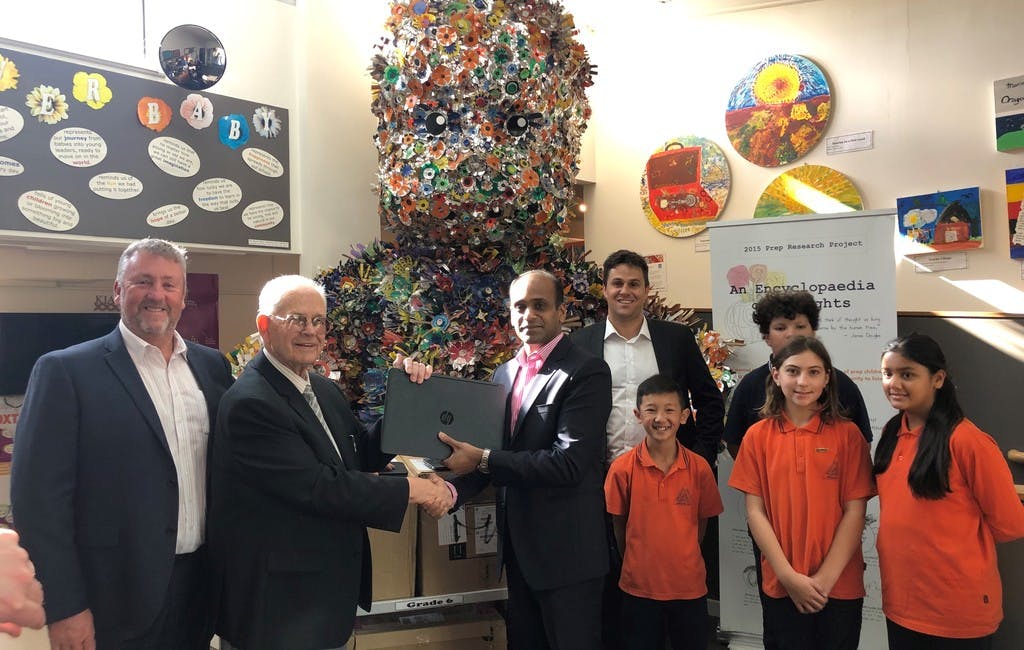 ADCO Donates 28 Laptops to Melbourne Primary School
ADCO has proudly donated 28 HP Notebook computers to Wooranna Park Primary School in Melbourne's eastern suburbs.
Our Victoria State Manager Lakshu Adaikalavan presented the refurbished computers to Principal Ray Trotter in front of the school's 350 students, who were very excited to get their new laptops up and running.
Lakshu Adaikalavan, CIO Douglas Zuzic and Construction Manager Anthony Flynn later joined Ray Trotter for a tour of the school. Wooranna Park PS has been celebrated for exploring unique learning methods, such as emphasising communications and technology in education, and encouraging students to give lessons to their classmates in their areas of interest.
ADCO also met with education technologist Kieran Nolan, the brains behind the school's focus on technology.
ADCO is Builder of Choice for VSBA's 2020 New Schools package, which will see 8 schools built in Victoria for completion next year, with Anthony Flynn as Construction Manager.