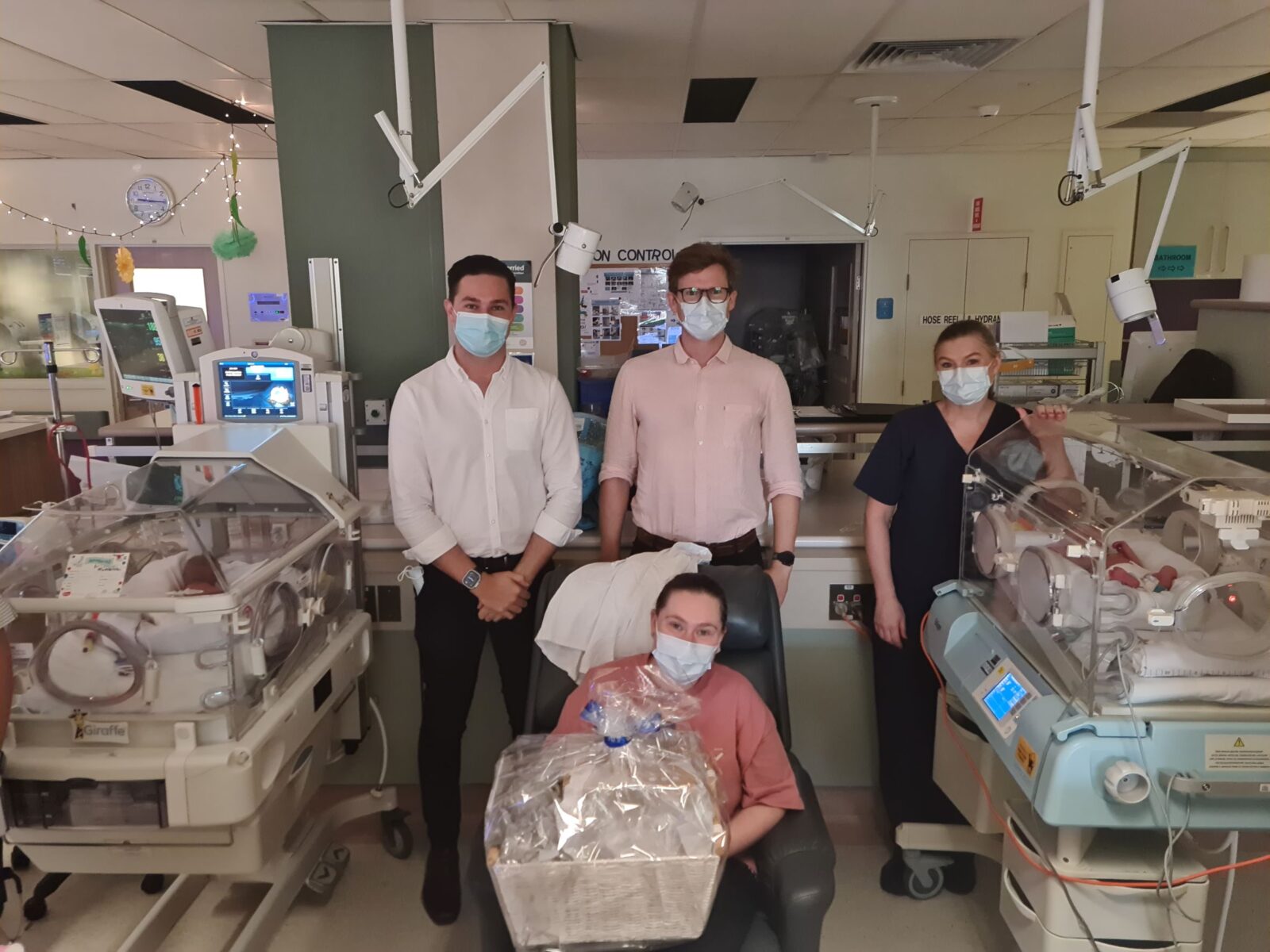 ADCO donates gift hampers to new mums
When working within the construction industry we are presented with unique challenges that require innovative ideas and a collaborative approach.
At the St George Hospital, we recently undertook priority works consisting of the Clinical Skills Centre demolition and fit to make way for the St George Hospital Stage 3 redevelopment. This was directly adjacent to a Special Care Nursery which is a 12-bed high dependency unit providing specialised care.
Our team implemented many control measures to eliminate and minimise impacts, working closely with nursery staff who were more than accommodating throughout the works and assisted the team immensely during planning to ensure successful delivery of the works.
To say thank you, the ADCO team and trade partners put together gift hampers for all the mothers in Special Care Nursery. The items were chosen carefully to ensure they were not already provided in the NSW Government newborn pack and included, breast pump, ErgoPouch 'cocoon' swaddle 'write to me' book, muslin cloths and newborn mittens.
The hampers were well received and greatly appreciated by the new mothers.