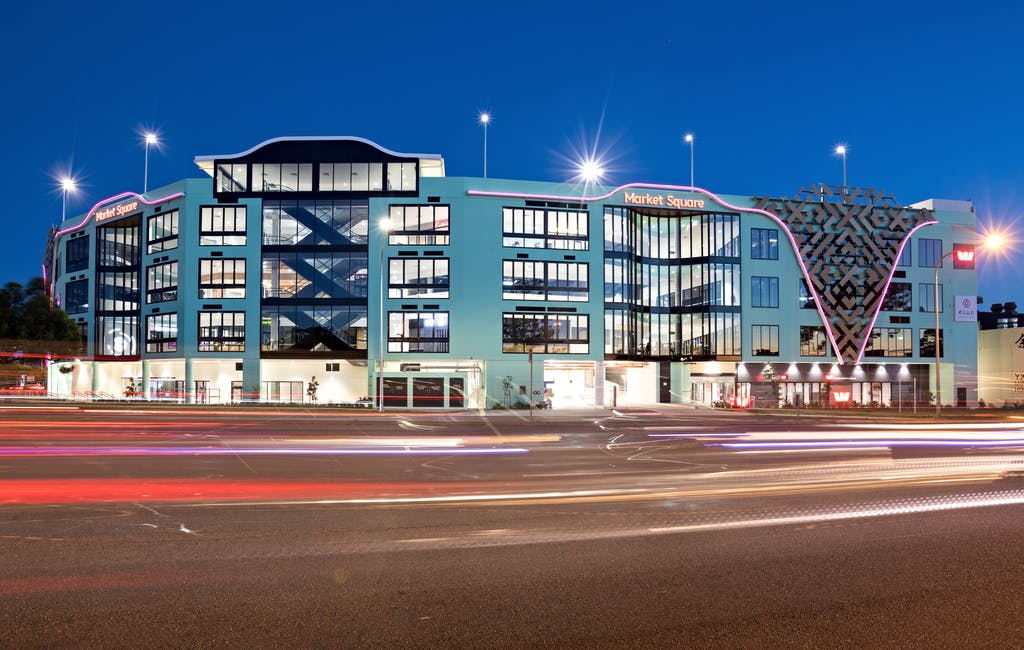 ADCO Finalises Complex Shopping Centre Project
After nearly three years of construction, ADCO is pleased to have completed Sunnybank Market Square – a brand new, four-storey shopping centre 16km south of the Brisbane CBD.
Purpose-built for the Sunnybank community, redevelopment now offers a new retail destination, an additional 28 mixed-use tenancies within the existing Centre and refurbishment of Building C to introduce two new banquet restaurants.
The development also includes a multi-deck carpark with express access ramps, an upgrade of the entry lane off Mains Road to improve traffic circulation and reduced wait times for customers, and improved waste management facilities including a tenant-specific services lift.
Construction was undertaken over seven separable portions, all while the shopping centre was operational – throughout the project's timeline, Market Square has not closed.
Well done to our team and project partners on another quality finish!