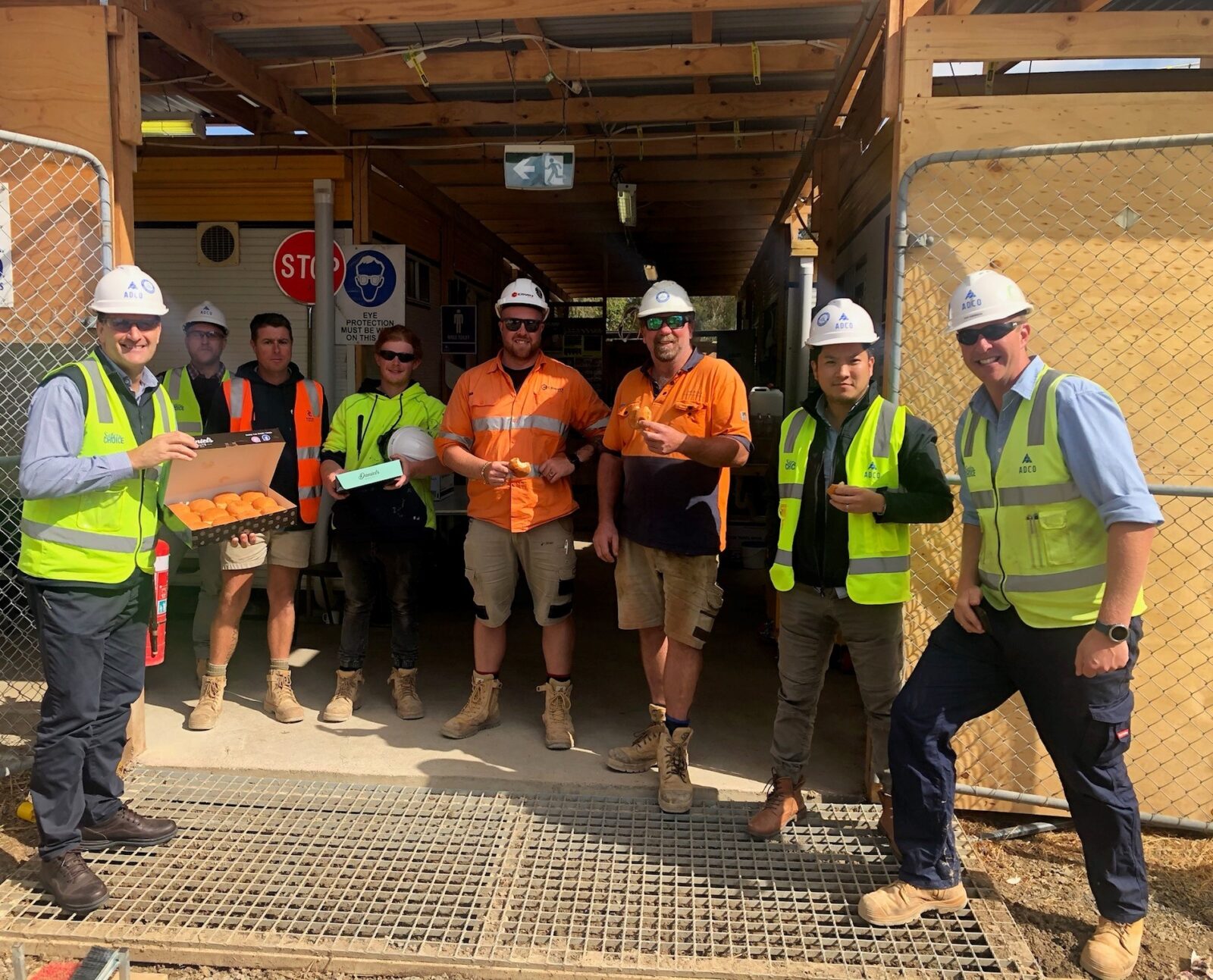 ADCO goes 1 million hours without an LTI in Victoria
We are extremely proud of our Victorian team for achieving one year without a LTI (lost time injury), covering over 1 million hours worked on our projects.
Last week, each of our projects celebrated this wonderful result with a doughnut day.
The state has also taken home the Master Builders Association of Victoria award for 'Excellence in Safety' two years in a row which is an amazing achievement and we thank all our trade partners who have played a massive part in this milestone.
ADCO's commitment to safety, Safer By Choice, is built on the understanding that establishing a successful safety culture is everyone's responsibility and we are very grateful to everyone who works with us to achieve this.