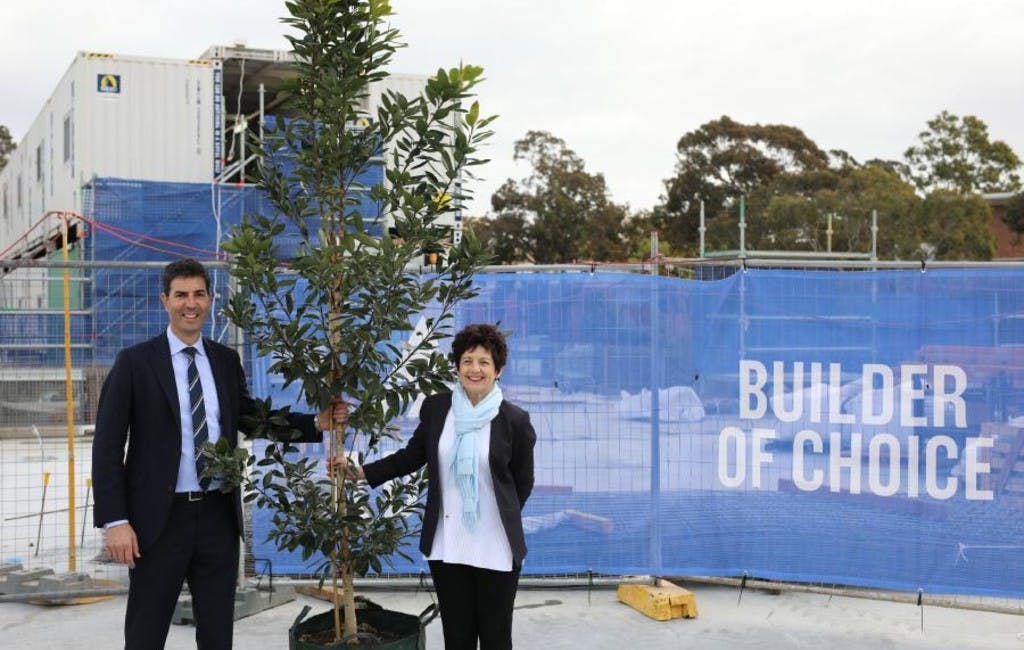 ADCO Holds Topping Out Ceremony at Landmark Lane Cove Project
Last weekend ADCO celebrated the topping out of The Canopy in Lane Cove with our valued client Lane Cove Council.
Our team took local community members and council staff for an exclusive site tour after concluding our topping out celebrations.
The complex development is due for completion in mid-2020 and includes over 6000m2 of public space, including parks, green spaces, performance areas, amenities and BBQ facilities.
Retail services include two anchor tenants (ALDI and Coles) situated under the public space and seven food and beverage tenancies at park level, 500 underground car parking spaces over four levels and access over Rosenthal Avenue via lift and stairs, vastly improving vehicle and pedestrian access.
To date, approximately 11,800m3 of concrete has been poured (similar to 4½ Olympic swimming pools), and 1000 tonnes of steel reinforcement tied (which would reach Canberra 300km away if laid end-to-end), with just the loading dock slab and roof still to be poured.