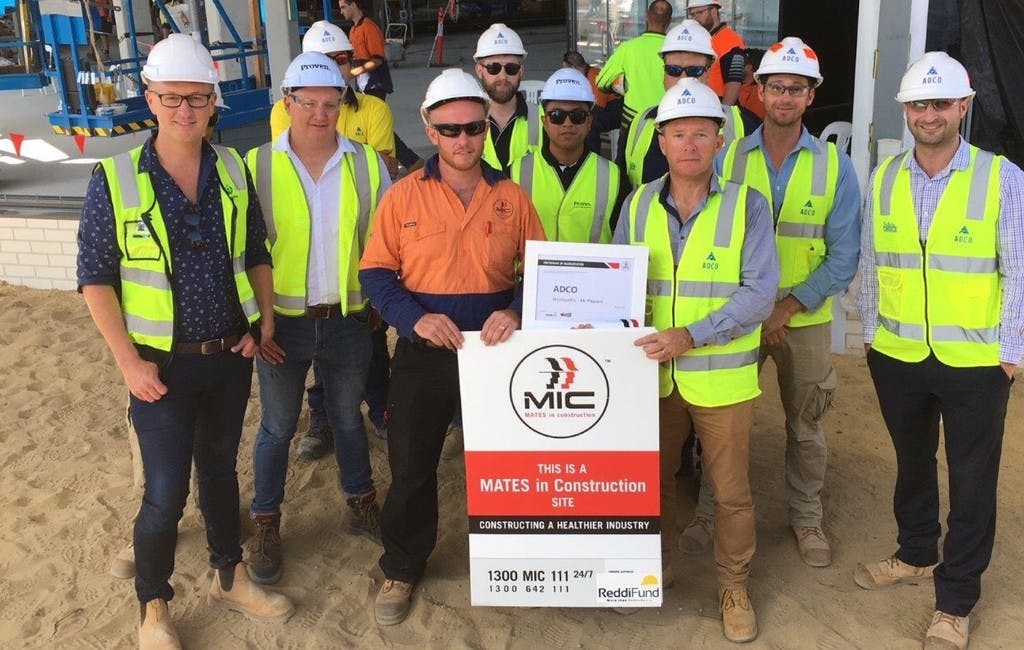 ADCO Hosts Educators On Site to Spread Awareness About Mental Health
ADCO sites in WA and NSW are currently hosting educators from MATES in Construction.
For 3 years ADCO has been working closely with MATES to host on-site workshops on mental health, behavioural changes and suicide prevention, attended by employees and subcontractors.
The suicide rate in construction workers is 6 times higher than the accidental work death rate – 190 construction workers take their own life each year in Australia, averaging one life every second working day.
MATES offers 3 certified levels of training: General Awareness (after attending a session on site), Connector (volunteers trained to comfort and find professional help for those in crisis) and ASIST (volunteers trained to work directly with someone with suicidal thoughts).
CEO Neil Harding affirms ADCO's support in educating everyone about mental health and suicide.
"The nature of construction underlines the importance of everyone being able to recognise and support those who are struggling. Because the suicide is under-discussed, there are many myths about it that need to be openly talked about, and MATES provides that much-needed platform."