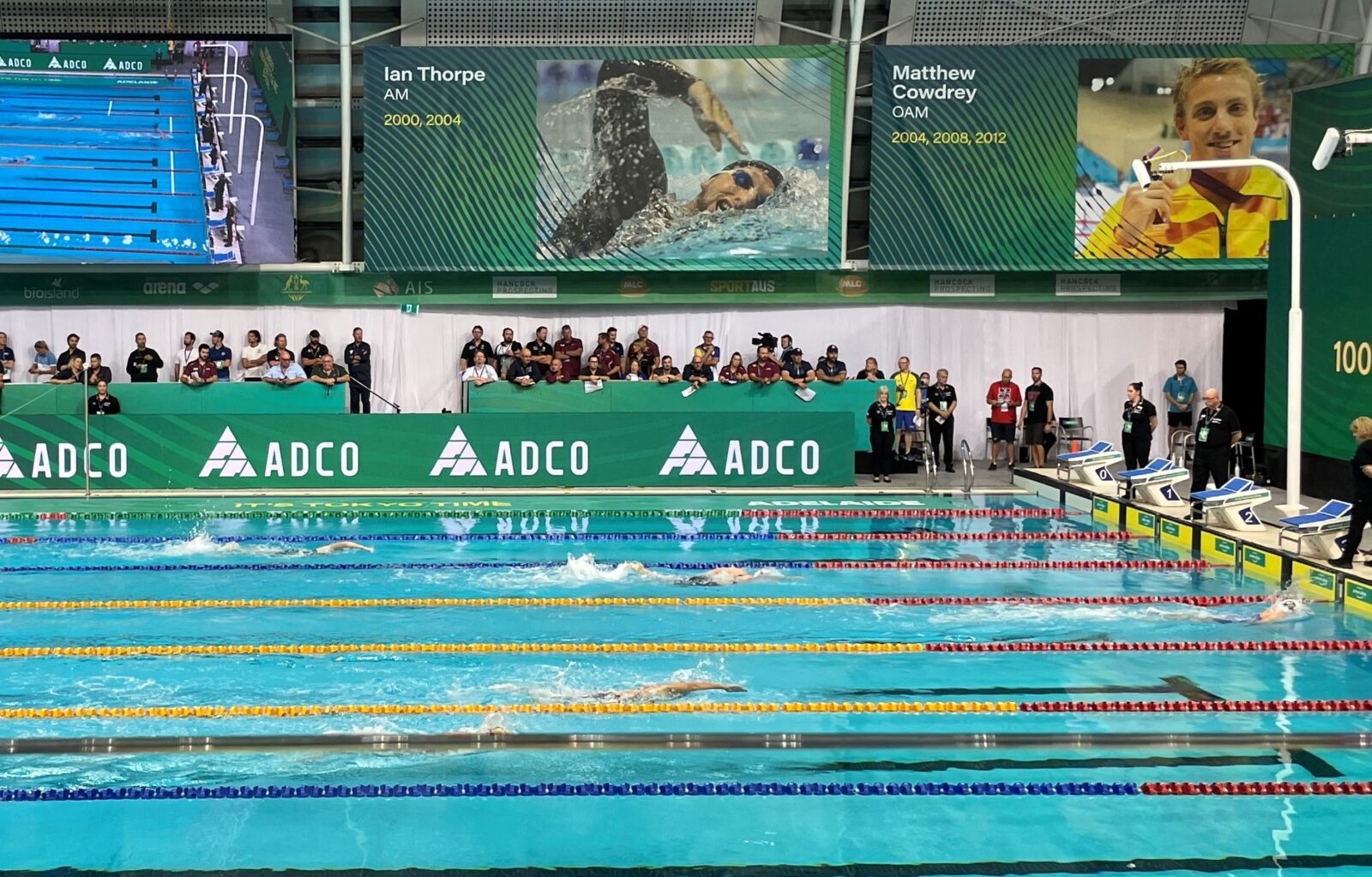 ADCO is a major supporter of the Australian Olympic Swimming Team
ADCO is proud to be a major supporter of Swimming Australia with our logo taking on a shade of green during the Australian Olympic swimming trials in Adelaide.
In addition to our support of Australian swimming, ADCO is an industry leader in aquatic and leisure centre delivery. Our teams have proudly completed over 40 large-scale aquatic and community leisure developments in the last few years, for communities, schools and universities.
Through the Brinsmead Hill Family Foundation, we also provide selected students with the ADCO Sports Excellence Scholarship at Bond University, providing assistance for their studies so that they are able to represent Australia at the Olympic Games. We have seen 10 ADCO Scholars represent Australia at an international level in swimming.
ADCO wishes all Australian swimmers the very best in the upcoming Tokyo Olympic Games!