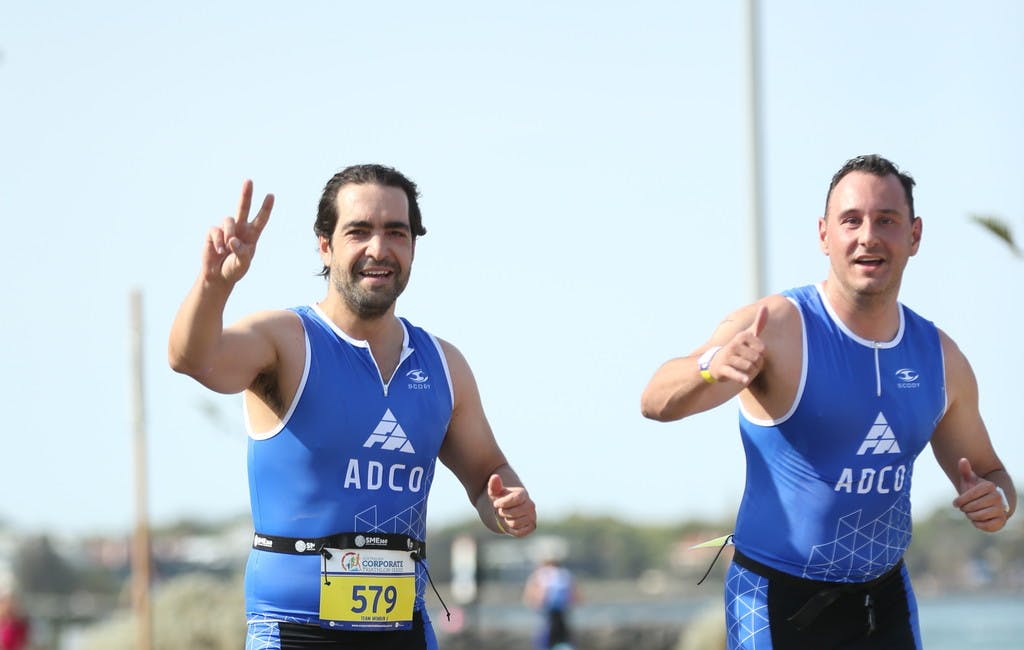 ADCO Places Second in Australian Corporate Triathlon Series in Melbourne
On Sunday, ADCO proved to be tough competition at the 2019 Australia Corporate Triathlon in Melbourne, taking second place overall.
ADCO staff from Vic, QLD and WA rallied together and entered 8 teams each with 3 participants — Team ADCO 1 (Andrew Fullard, Samuel Williams and Dayne Ruff) took an impressive 2nd place out of an overall 800 teams.
Needless to say, ADCO triumphed in the construction and trade industry category rankings. It was also the ideal place to display our new logo and branding, which was proudly shown on our new blue uniforms.