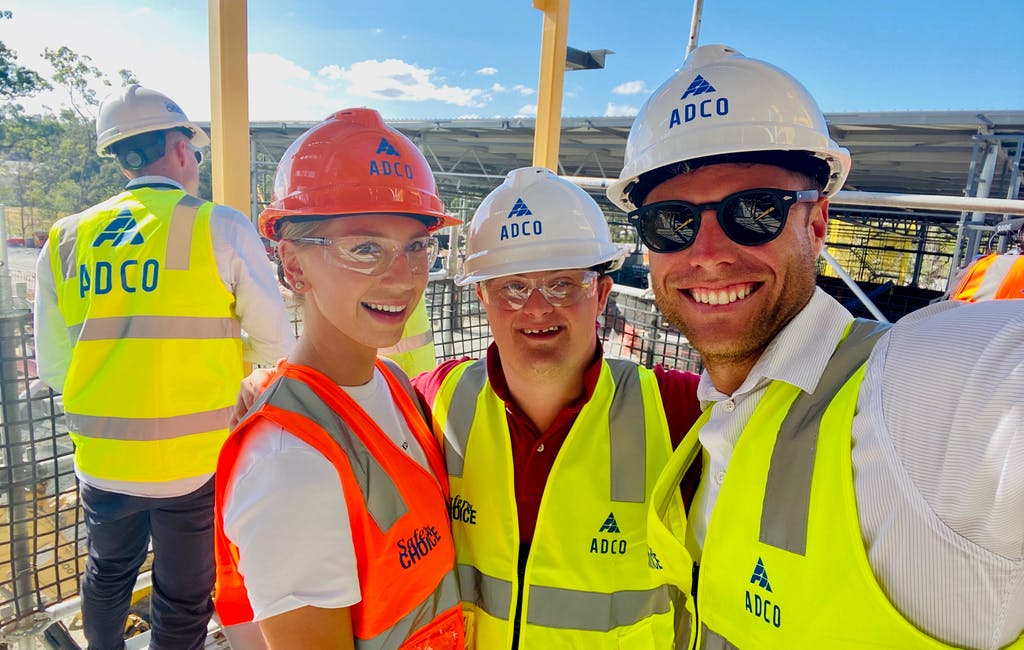 ADCO Presented with Carers Queensland Award
Yesterday ADCO was honoured to have won the Carers Queensland Inc.'s 2020 Carer-Friendly Business Award in the category 'Great Business', sponsored by Con-sol.
We were incredibly proud to be nominated by Anthony McGrath, a carer for Chris Hinckesman, who we had the great pleasure of welcoming to the ADCO team on site at Pimpama Sports Hub on the Gold Coast earlier this year.
ADCO is committed to providing an inclusive and diverse workplace where employees and others in the workplace feel supported and are treated equitably, fairly and with respect.
Our vision for diversity is to ensure the business creates and maintains a workplace that reflects the community and clients that we serve.
For 17 years, Carers Queensland's Carer Friendly Business Awards have been recognising and celebrating employers, employees, and businesses that go the extra mile to make life better for carers.
We thank Carers Queensland for the award, and the carers around Australia who provide care and support to a family member or friend who need it.
Pictured: Carer April McCullin, ADCO Site Assistant Chris Hinckesman and director Tom Hill
Read more about our Diversity and Inclusion Policy on Our Commitments page.