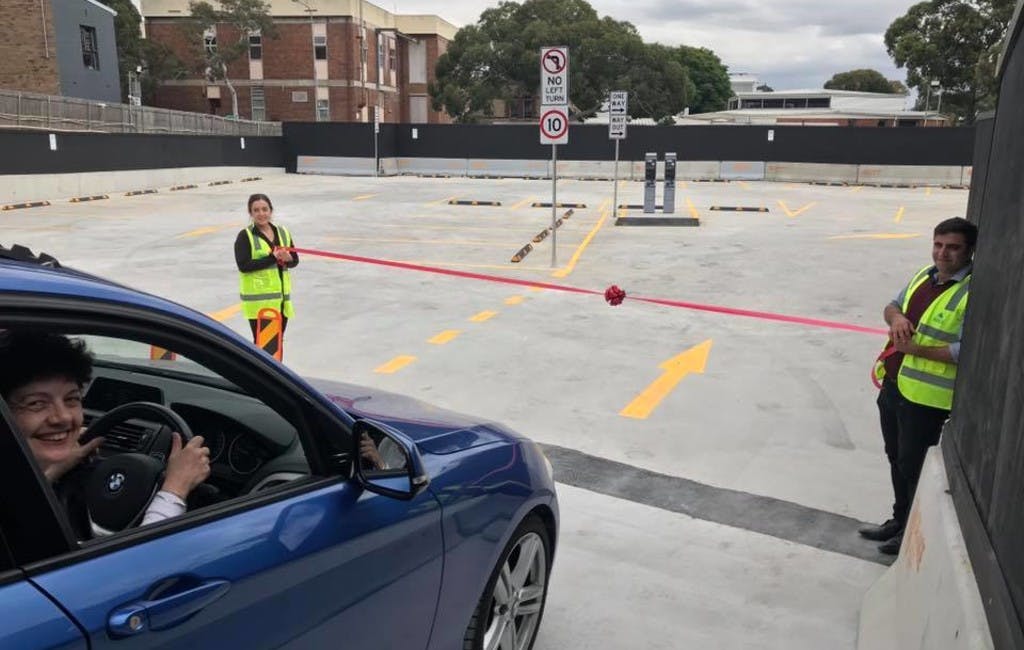 ADCO Recognised for Strong Community Engagement at Lane Cove Project Site
Last Friday, ADCO's Rosenthal Project Team in Lane Cove, NSW hit an important milestone.
The RAD team handed over a staged car park for community use, which will alleviate the reduced number of parking spaces during construction. Lane Cove Mayor Pam Palmer was the first to try out the car park, in a low-key ribbon cutting event.
To date, ADCO has excavated five levels below ground, removed over 200,000 tonnes of material and installed almost 7500 cubic metres of concrete.
Lane Cove Councillor Andrew Zbik commended ADCO's dedication to community engagement across the project.
"Of all the builders who submitted tenders for the Rosenthal project, ADCO were the only ones who came up with this idea for staged parking so that Lane Covians could have access to additional parking sooner than completion of the project."
Other methods used to inform the community about project updates include meetings and a regularly updated smart phone app.