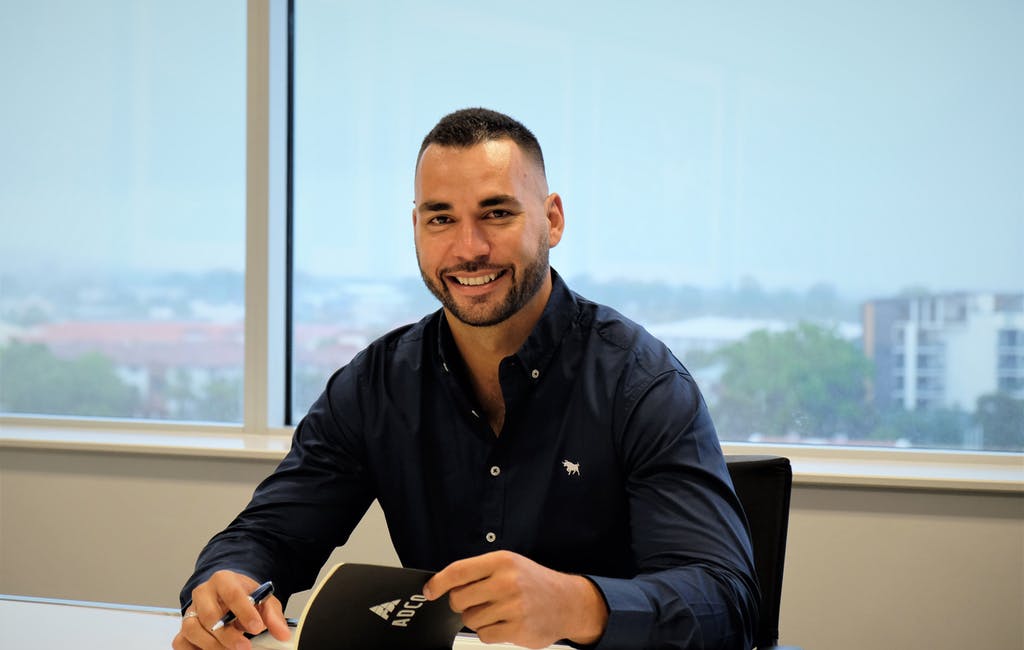 ADCO Scholar Takes on MBA to Further Career After Football
When a recent ACL injury took Gold Coast Titans Captain Ryan James off the field, he saw it as a fantastic opportunity to take a deeper look at his career outside football.
Ryan has decided to pursue an MBA at Bond University, allowing him to take a mental break from football and keep his mind off the injury.
"Football is my passion and I can't wait to get back into it. But it's important not to rely on footy because it can only last a day," he says.
"Many players go through their sporting career with nothing planned afterwards. A second option is important and preparing for a lifetime is crucial."
Ryan's Indigenous heritage and his extensive networks have enabled him to work on his dream project: to advise businesses on Reconciliation Action Plan development.
ADCO Constructions is pleased to provide support for Ryan in his life after football. We wish him success in his future career endeavours on and off the field, and a speedy recovery after surgery!