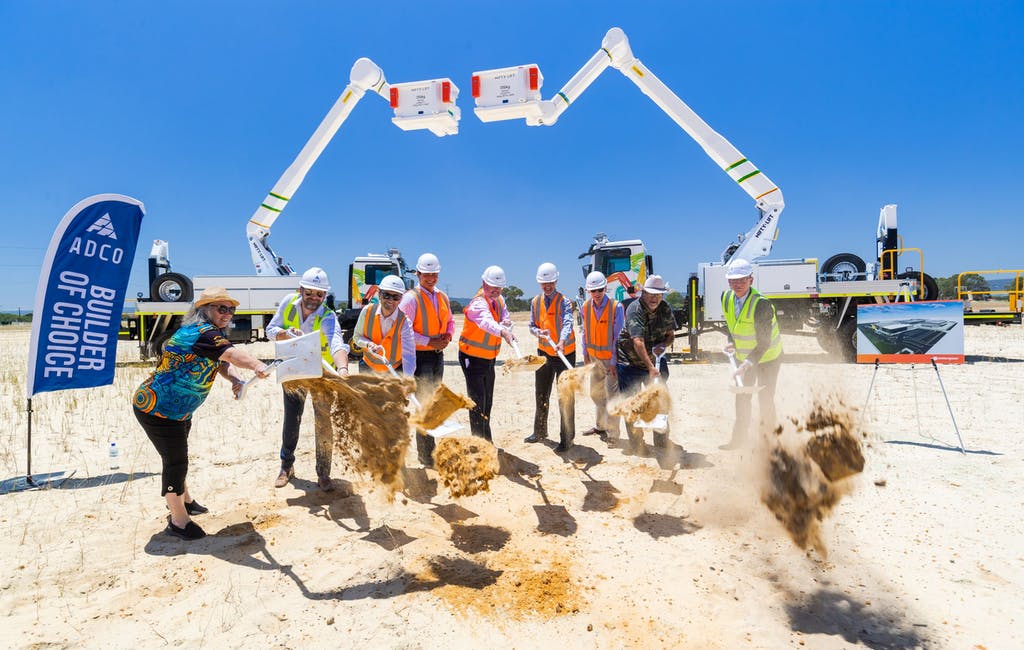 ADCO Secures $50M Western Power Contract
ADCO is proud to be builder of choice for Western Power's new $50 million South-Metro depot, 30km south of Perth.
Today, we welcomed to site Energy Minister Bill Johnston, Jandakot MLA Yaz Mubarakai, Armadale MLA Tony Buti and Western Power Chair Colin Beckett for a Welcome to Country and sod turn with our WA State Manager James Prattent.
When complete in early 2022, the Forrestdale-based depot will bring together 850 operational and service employees and a fleet of 450 heavy and light vehicles as part of Western Power's Depot Modernisation Program.
The state-of-the-art facility includes electric vehicle charging stations, a solar panel micro-grid and a dedicated grid transformation warehouse for research.
Over the course of construction, nearly two football fields of hardstand concrete will be poured, 1.5 football fields of roofing installed and just under half the amount of steel needed to build Optus Stadium will be erected.
We are excited to get fully underway on this vital project for Western Power and the communities of Perth.